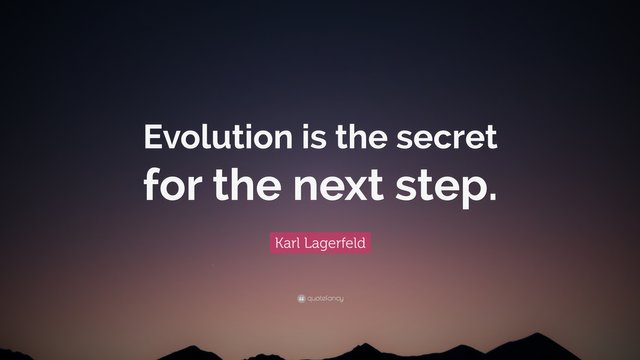 Image Source
I have to admit that I was a little skeptical the moment Tribes and more specifically PAL, since it was the first Tribe of them all that was introduced to us. And that is because ever since I joined Steem some 21 months back I kept hearing about communities and SMT'S that still haven't come to life. Of course as the time went by, I digged deeper and deeper until I finally realized that SE, Tribes and the tokens they issued were not gonna replace the SMT's or anything of the sort, but to give us an alternative and in most cases build a strong "internal" - for now - economy.
The work Aggroed and the team of developers behind SE have put into it, is probably beyond anything we can imagine. So hats off to all them.
~Can you even imagine your Steem journey without Tribes and all those new tokens?~
Everyone who is still active and was kinda struggling to be noticed in Steem was given a second chance via the Tribes. It doesn't really matter if you like to blog about sports, or photography, or even if you are a future porn start. There is a Tribe to appreciate your efforts. A Tribe for every single one of us...
And then...@Steem.leo came to life...
When I first heard of Steem.leo I was kinda shocked. A Tribe about investors that would only talk and write about investments? Nah...How would I even fit there? I mean I love any type of investment and as a matter of fact I am invested in anything you can imagine, but it seemed way to niche for my tastes...That was back then...
The more I think about it, the more certain I am that "niche" Tribes are the ones that will eventually shine in the long run....
...and that's because they are structured in a way to reward good contributions and remove all the rewards from those who are trying to find ways to game and milk the system. What that mean is that the ones that are rewarded also have reasons to invest in that Tribe and the ones who fall into the second group just stop trying after a few failed attempts. The end result is...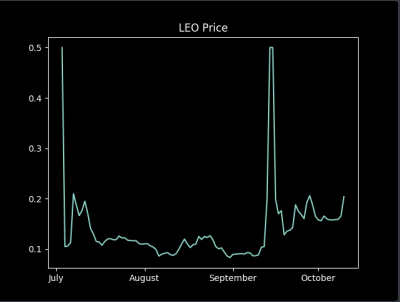 You can thank @gerber for that
Now, one of the main reasons why LEO token keep going up, and trust me it's one of the very few out there, is because every individual that is working hard behind the scenes in order for this project to be successful, simply...deliver. Period.
@midlet was absolutely right when he said that Tribe sites need to offer something exclusive to their visitors.
You wanted something exclusive didn't you? There you go...!
Well, if you want your "product" to have increased demand you need to have the whole package. You need to offer more and more to potential visitors / investors. Human race is a highly demanding one by default. So how about real time stream prices??

Really handy addition for all the investors who won't have to visit one site after the other to stay informed. But we are not done yet. There is also another addition. A new side bar where you can see crypto prices, stocks or simply get an overview.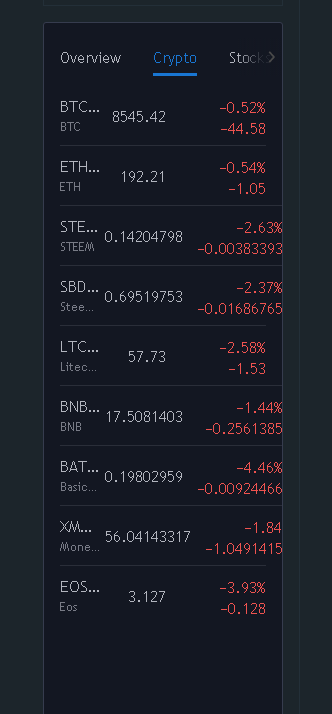 Steemleo dressed in black rocks...trust me
As an "insider" I need to tell you that these touches are nothing compared to the future plans @khaleelkazi has for this Tribe. In case of Steem, the current progress that has been made doesn't reflect on the price. Not even close...
It seems though that in case of Steemleo it does...
And here comes the this ain't a financial advise and that you should do your own research before you decide to invest in a project.
Then do your own research...like...NOW, and in case you think it is an interesting project make sure you jump in fast. Who knows where the price might be tomorrow...Hmm...you don't want to be left behind, do you?
Have a great one people.
Cheers!