Once upon a time there were three brothers who wanted to hunt the unicorn.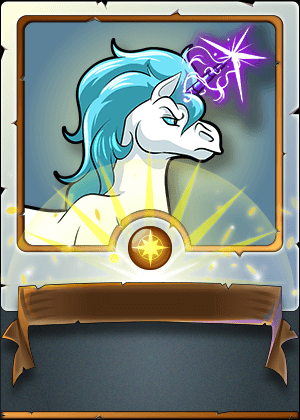 "His horn is ivory," said the Fat. His paws are pure gold and he has a ruby ​​star on his forehead.
"If we kill him, we get rich," said the Skinny. "We'll have to live for the rest of our lives."
The third brother, of course, was Johnny. As he was the youngest, he said:
"For me, whatever you do is right." I will go with you.
The Fat One took his rifle out of the closet, the Skinny took the spear that was leaning against the wall, and Little John cut a staff from a bush of hazelnuts, and they departed.
They walked, they walked, they went through valleys and mountains, they went several hundred miles.
After seven times seven weeks, they came to a village where a church was consecrated. In front of the inn, around a huge table, the peasants feasted on beer and wine, goose and roast pork.
Want to party with us? The innkeeper asked the brothers. "By the way, I'm looking for a fiance for my daughter." What do you think of her?
The daughter was chubby and cheerful and knew how to make oven and stove food.
"I'll keep her," said Fat. "For me, the wedding may be after tomorrow."
The wedding party began on Wednesday and continued until Sunday night.
On Monday, very early, Joaozinho and the Skinny left.
After seven more times seven weeks, they arrived in the desert and found a gold nugget there.
The Skinny bought a house in the nearest town and also very nice clothes, because now he was a rich man.
"My place is here, and here I will stay," he told his brother. "If you want to look for the unicorn, that's up to you."
Johnny put his spear and shotgun on his shoulder and went on his way.
After seven more times seven weeks, he reached the end of the world. There lived an old man in a hut. Johnny asked him about the unicorn.
"If you want to find him," said the Old Man, "you have to go through fire and water, darkness and ice." Drink water from my source and eat an apple from my apple tree, that will help you.
Little John drank from the spring water and ate the apple.
Then he passed through water and fire, through darkness and ice. Until he spotted the unicorn from afar, grazing quietly in a meadow in the middle of the forest. He was bright and handsome. His horn was ivory, his paws were gold and he had a ruby ​​star on his forehead. Slowly, Johnny raised his shotgun. He pointed, and was about to shoot.
But the unicorn looked at him with his large amber eyes.
How beautiful you are! Said Joaozinho.
He dropped the shotgun and threw the spear into a thicket. And forgot the time, lost in the contemplation of the unicorn.
One day he returned to the men's business: his hair was white as snow. Children listen to you carefully when telling their stories. They do not doubt that he went through fire and water, darkness and ice. And when he speaks of the unicorn, which is so bright and so beautiful, that has a ruby ​​star on its forehead and grazes quietly in the forest, they are happy and rejoice that the unicorn is still alive.