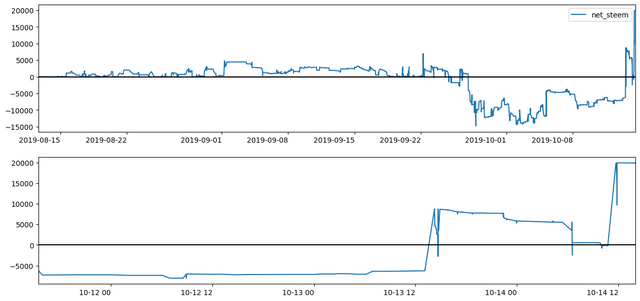 Right after STEEM balance was used up, 20K STEEM was desposited.
This is record high both single transaction and absolute balance.
Enjoy 20K STEEM!
The last 8.5K STEEM took less than a day, let's see how long this will take :)
---
1.5만 스팀 입금으로 인한 8.5K스팀 잔고가 소진되기 무섭게 스팀의 큰손 트아님이 역대 최고 단일 트랜잭션 2만스팀입금으로 잔고 기록마저 경신하는 입금을 해주셔서 현재 2만스팀이 다시 생긴 상황입니다.
지난 8.5K스팀은 하루도 안되어 소진되었는데 2만스팀은 얼마나 갈지^^