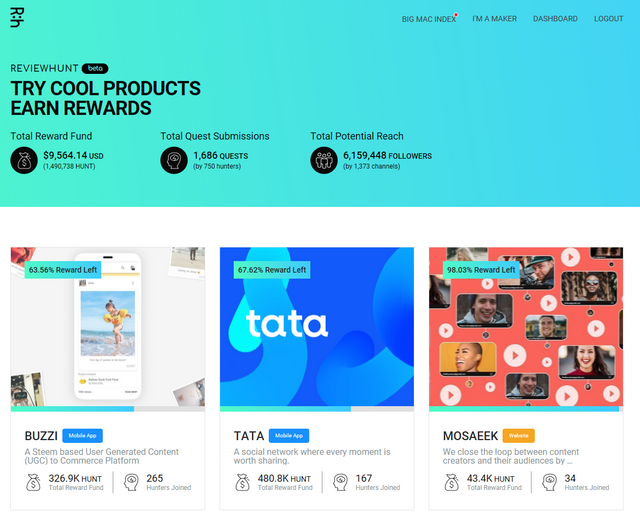 Hi, @jayplayco here.
The last time we had a view into using Reviewhunt and how to manage your dashboard.
This time I would like to view how to join a quest and what we have to take care of.
1. Choose a Campaign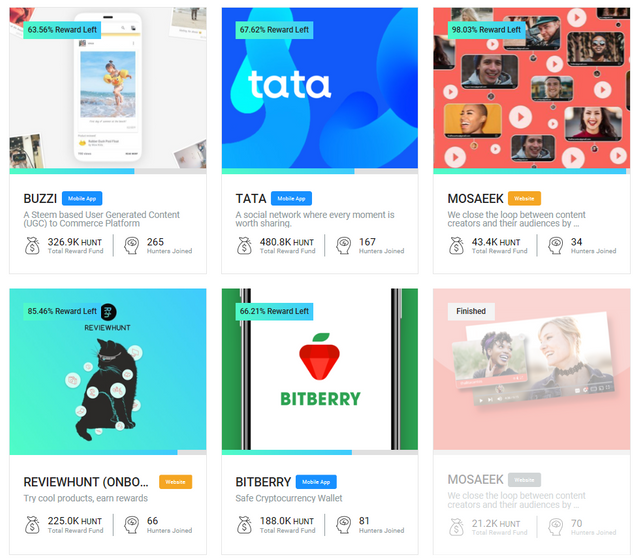 After you log-in and move to the home screen, you will see the available campaigns. Each tile is representing a separate campaign. If a campaign is grayed out, it is already over.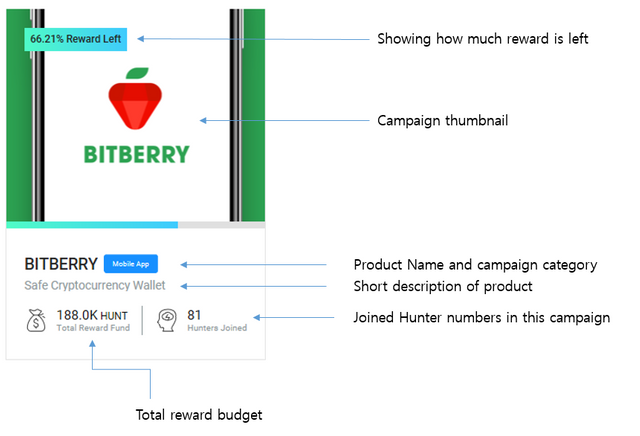 If you choose a campaign you would like to join you just need to press it and it will move to the detail explanation of the campaign.
2. Understanding a campaign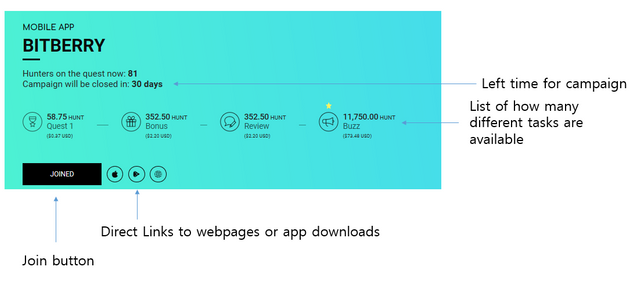 Campaigns are divided into different tasks like Quests, Reviews (for Apps) or Buzz as Social Media reviews about the product. You will need to finish the basic Quest to release the other tasks like Bonus, Review or Buzz tasks.
a. Product Information
Directly below the overview, you will find screenshots for the product itself, which should give you a good overview to understand what the product is about. Scroll through them to get a fast look into the product itself.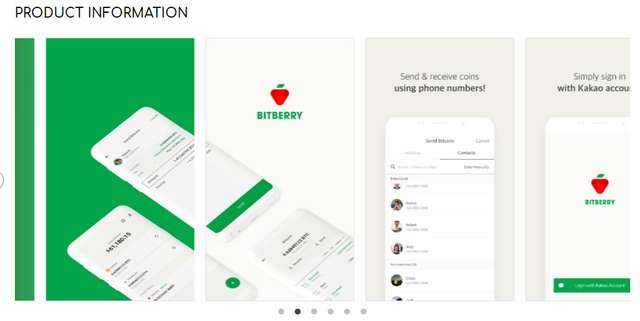 b. Quests and Reviews
Under Quests and Reviews, you can find the whole overview of what kind of tasks needs to be done. You don't need to finish all of them and can decide which ones you want to accomplish. But at least for the Quests, you will have to finish one quest after another to release the next one. And all quests need to be finished to release available review and buzz tasks.
c. Joining a campaign
If you have read through the campaign and think that you will be able to manage some of the tasks, you can now press the

(Join Campaign) Button to join it.
3. Join a campaign.
To start a campaign, you will need to move to your DASHBOARD. Choose Quest Dashboard on your profile to see which kind of campaigns you have joined.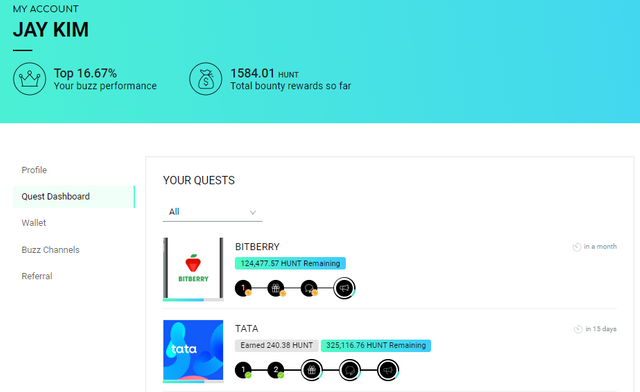 Choose the campaign you are going to work on and press the step

you can accomplish.
a. Understanding the flow of a task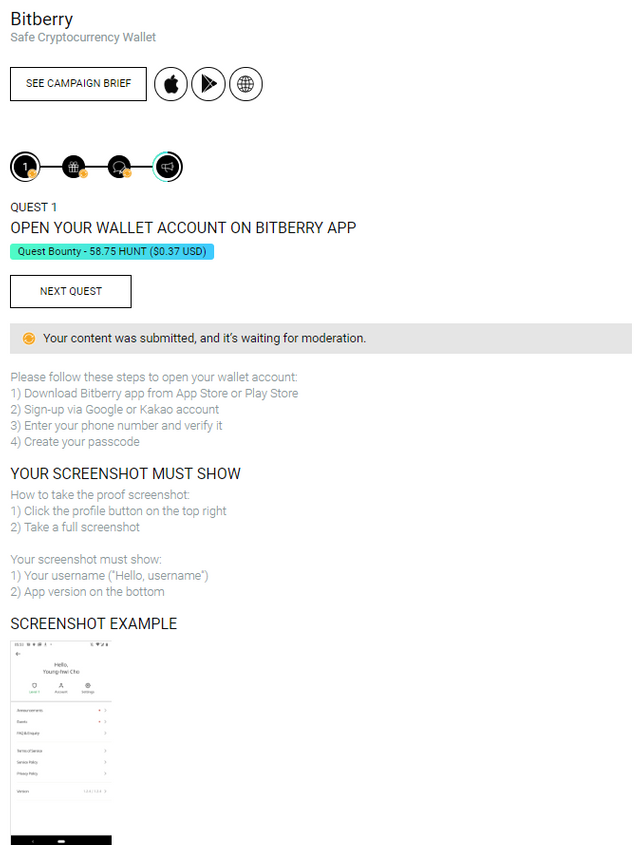 From this point, you need to be a bit more careful as there is a time limit to upload your work and if there had been an error, there is no appealing or second chance to submit it again.
Read the steps very carefully and finish follow the guideline.
In most cases there is a screenshot requested to prove that you have finished your task.
The request for the screenshots is normally very specific, like showing usernames, transaction numbers, etc.
I would recommend avoiding cutting screenshots, as sometimes you cut out information that would be required.
Read the requests for the task and finish it before pressing the JOIN button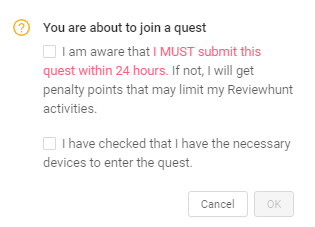 If you join a task, the proof has to be submitted in a limited amount of time and if I don't accomplish it within the requested time there could be penalty points that can limit the activities on Reviewhunt. So the recommendation is always to finish the task already before hitting the JOIN button.

When you have uploaded your proof, you will see an additional line that is showing your content is awaiting moderation.

under moderation is shown with yellow dots

finished and successful moderation is shown as green dots
b. HUNT rewards
The highest rewards for tasks are normally for BUZZ tasks. And here there is a difference of each hunters influence on his channels. Quests and Review tasks are normally based on fix HUNT amount rewards, but Buzz tasks which are meant to review a product on his own channels like Youtube, Steemit, etc. are based on the influence the channel has and so the reward differs for each user. You may check the influence level of your channel based on BIG MAG INDEX from the Hunt team.

The reward distribution happens shortly after a campaign has been finished