Good morning!
We are going to arrange Steemitbd Curation Show tonight at 10:00 PM (GMT+6). If you are from Bangladesh and want to participate in the show, just join the voice hangout.
Steemitbd is a Bangladeshi community that helps and supports Bangladeshi Steemians on their Steemit journey. There are many Bangladeshi Steemians who make quality content, but they do not get enough support and exposure that they are supposed to get.
Steemit Bangladesh arranges Curation Show every Friday at 10:000 PM (GMT+6) to support and encourage Steemians for putting their effort and time to make content. You are invited to join our Curation Show and tell something about your post.
How to participate in Steemitbd Curation Show?
You have to be present in the Curation Show.
Your post should not be older than 3 days.
Drop your post link in the #native-postpromotion channel.
If your post is up to the standard, you will be invited to present your post as a participant.
After Steemitbd Curation Show we talked about different things on voice hangout. There is no specific topic. We can talk about anything and everything. Just have fun, make friends and get to know each other better.
Let's join Steemitbd Curation Show and share your post!
Thank you very much for reading this. I am a support member of @steemitbd and host of Steemitbd Curation Show. We need your support and suggestion so that we can help and support more Steemians on their Steemit journey. Please feel free to let us know your thoughts in the comments below.
If you are from Bangladesh, join our Steemitbd Community.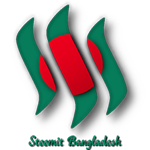 A Youth Run Community Organization from Bangladesh
50SP100SP200SP500SP1000SP2000SP5000SP10000SP