Do you often see the market?
Or you begin to be lazy to see it, because prices continue to fall and unstoppable.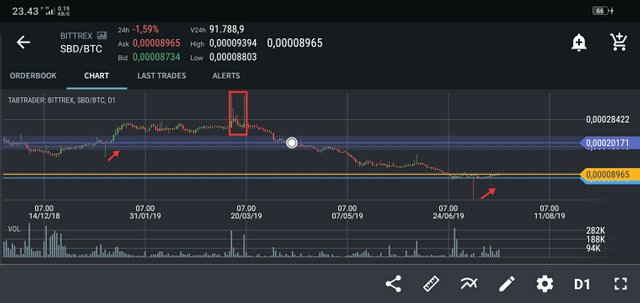 In the world of coin investment you must really strengthen your heart for transactions, and you must learn to analyze the digital currency that you want, because here changes occur all the time.
This time my interest peaked after seeing the market fall experienced by SBD, there saw a large spear pointing down.
if you look back, a similar shape is seen, and in front of it is an upward direction and there are also two super-powerful eruptions.
Usually the big spear which is pointing down is a sign that the market has experienced a significant decline, and the sign has also become one of the stepping stones for the flying market.🚀
It's time to put things in sacks.💸😁