Here comes the;
Stellar Development Foundation in conjunctiom with Keybase the secure decentralized chat platform is giveaway 2 billion XLM airdrop which is approximately $115 million will be distributed monthly to all Keybase users in the space of 20 monthly.
Hey folks here is another opportunity to get free XLM, after the Blockchain.com and Coinbase airdrop program. Though i did not get the Coinbase still in the waiting list but this one, i have already enrolled and waiting to be airdrop monthly.
How to get enrolled for the monthly airdrop
Go to keybase website here to get the app. Available on mobile and desktop platform.
Install the app
Create your account.
Then join in the airdrop as seen in the screenshot.

But i was not eligible at first because i did not meet the criteria as seen in the image but i have to do the needful to be eligible.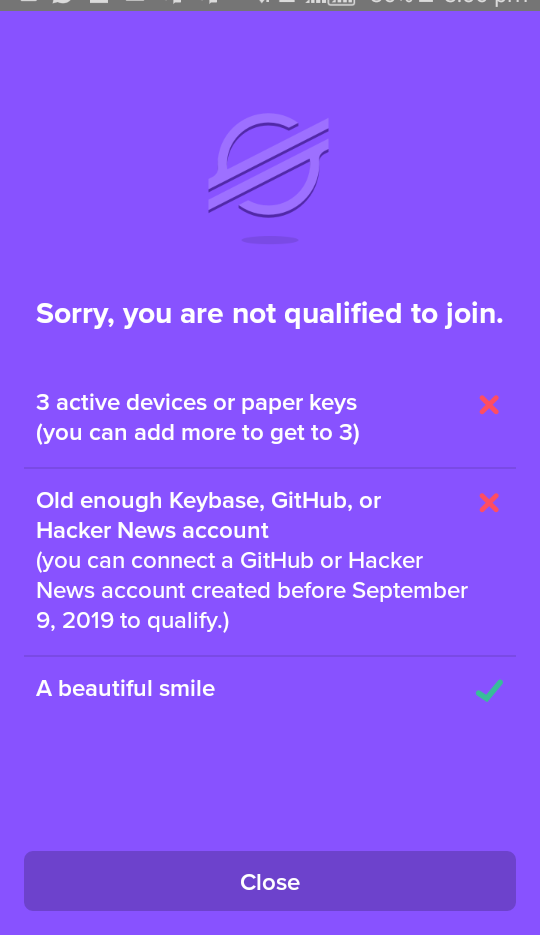 You need to add 3 active devices or paper key. This can be easily done. Go to the last icon on bottom right of the app, you will see add device, you can either add other mobile or desktop device or add paper keys which is very easy. Add 3 very paper keys very fast.Make your write down you pass phrase.

You nee to connect your Github account or Hacker news account but the drawback here is that your account of either of any must be created before September 9 which was the day the airdrop was annouced. Thank goodness i have a Github account.
On how to connect it you have to go edit your profile then you will see various account like twitter, reddit and others to connect. But for the sake of the airdrop, connect your Github of which i did.
Click on connect Github account, it will give you a code copy the code. Login your Github create a gist(if you are using mobile phone just make sure you set it to desktop view) or visit https://gist.github.com/ after login.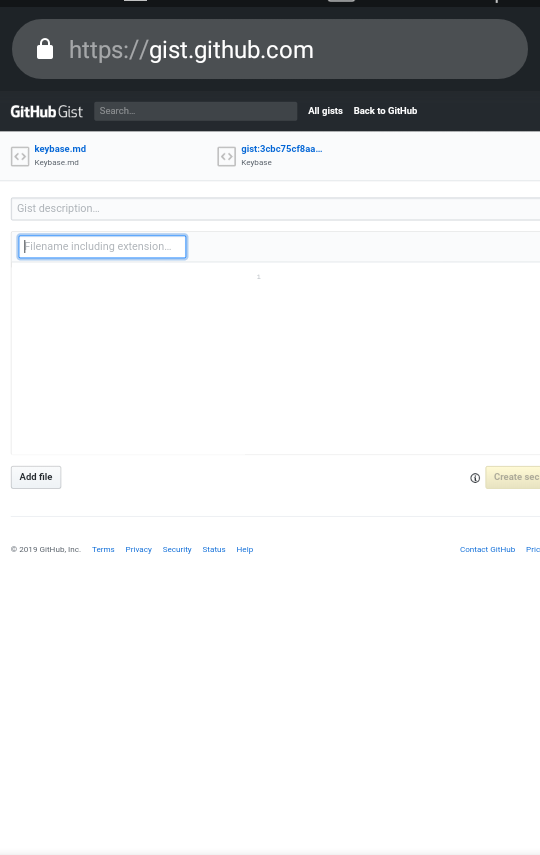 Paste the code and in filename including extension make sure you input keybase.md and click create public gist.
Then on the app click create gist for confirmation.
A beautiful smile 😀 you definitely gat that.
If you done all then you can now join the airdrop, just click through... you see qualified.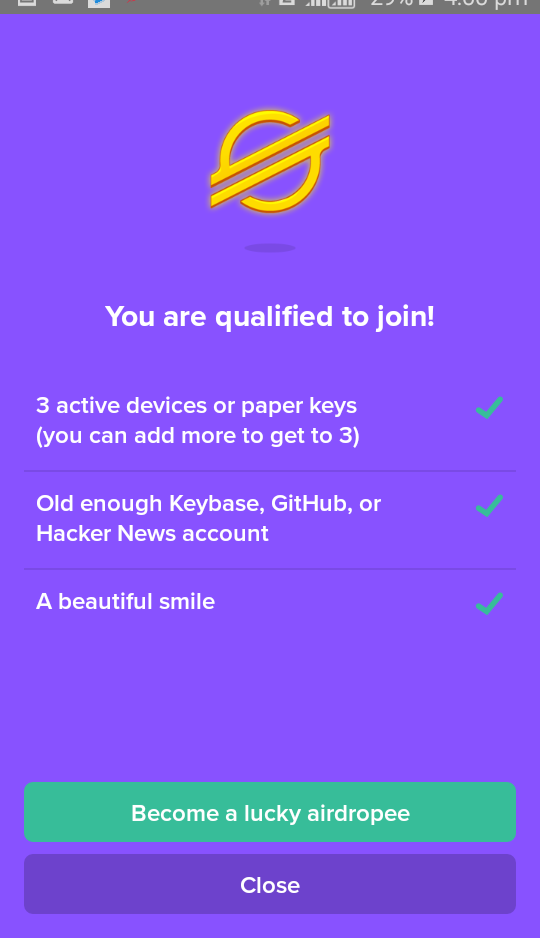 Then click become a lucky airdropee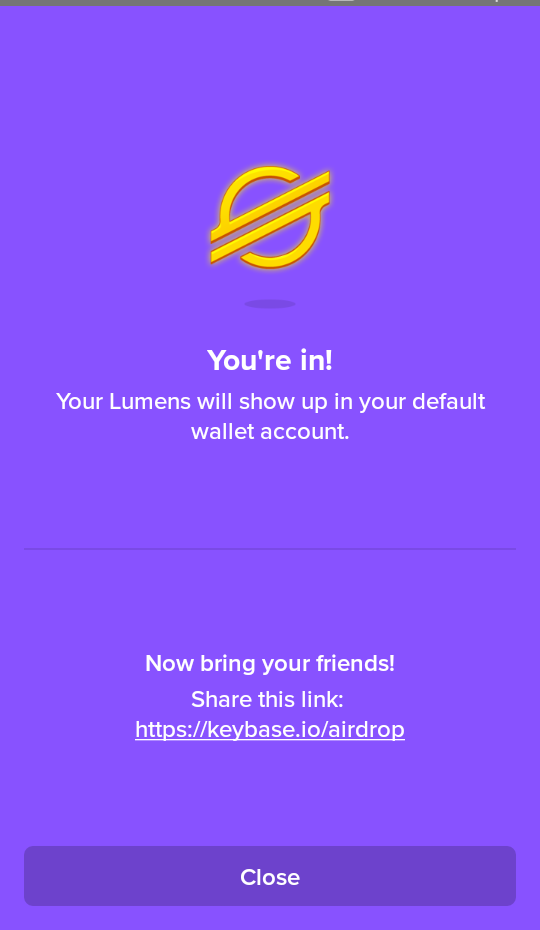 You get the response that your Lumen show up in your default wallet account.
That is all your have to do to get free XLM monthly for the next 20 month.
Sharing is caring. Please do resteem
---
Posted via Marlians.com