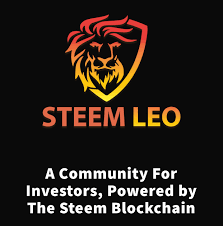 The steemit platform is indeed a huge blessing for the blockchain lovers and investors.
I personally regret the fact that I didn't pay any serious attention to this platform around 2017, I didn't believe the platform would be a successful on or can be indeed an investment portfolio one can hold. If I have taken the opportunity then,. I could have grown and reaping great dividend now.
Not too long ago till this year, 2019 July I started all over again and being active here again. It has indeed a blessed and amazing since then. As I try to grow and build in good faith my account.
I learnt there are several way one can participate and make something good out of steemit; delegation, Staking, Leasing, curating and so many communities, tribes and alot that I don't even know about.
But I have taken time to observe a particular tribe through the steem-engine platform which is STEEMLEO, I so much love them and love using there platform to post my write-ups. I actually stacked my steemleo earnings which indeed had been amazing. To me, steemleo is the best and amazing.
Generally, steemit is just wonderful and I don't just see it as a blockchain based social media sites, but an investment portfolio. I see it as a long term business and that is how I see it.
I'm happy to be back again after neglecting for years, I have learned my lesson in a very hard way and I'm ready to rock and roll in this place, no more going back.
Thanks for reading and always supporting me.
Upvote reesteem and follow me for more information.