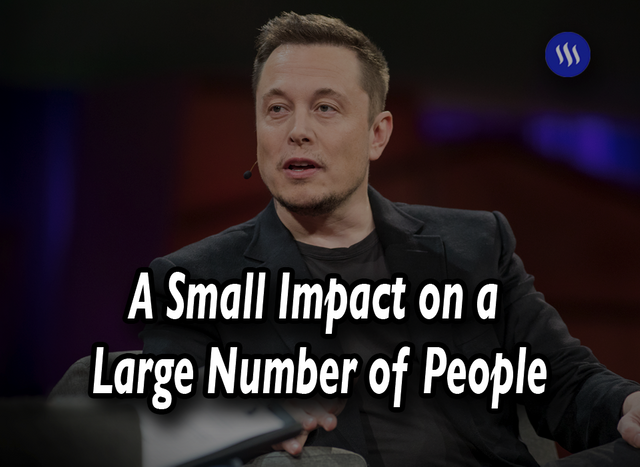 I always love a good success story. The way I go about reading books and learning new things is primarily through finding great people who have accomplished something astonishing in their lifetime and then consuming every piece of content I can find about their life.
One of the foremost examples of this is Elon Musk. I've looked up to Musk since I was about 8 or 9 and first learned of all the amazing breakthroughs he was making. When I learned about the Tesla Roadster a few years later, I was officially hooked. I even got a Tesla jacket for one of my birthdays around that time.
Musk is a controversial figure. Some hate him and some really love him, but I think that's the way that all the great people in the world are viewed — you have to break some eggs to make an omelette.
I've been going through some of Musk's famous interviews lately and found this one from about 6 years ago:
It's almost 2 hours long, so there are quite a few topics covered, but one thing that I really enjoyed is the part when they talk about internet companies. In light of the things that Musk is working on — building SpaceX to take humans to Mars and building Tesla to convert the world from harmful energy to solar and electric energy — anyone who works on the internet to build things like photosharing apps seems to be wasting their time on meaningless noise.
Musk, however, disagrees with that notion. He believes that there is some value in building things like Instagram and similar internet apps.
"Building something that provides a little value to a lot of people can have a great impact." - Elon Musk
Not all of us can build space companies or next-generation electric vehicles. Some will have to work on the here and now. There's nothing wrong with either approach and there's nothing wrong with swapping back and forth between them.
Everyone here on the Steem blockchain is working to build the Steem ecosystem. Whether you're a blogger trying to build brand and gain awareness for yourself and for Steem or you're a DApp developer or community operator trying to grow a thriving business on the blockchain, we are all making an impact on a greater machine.
Steem may not radically change the world and launch us into a new era, but it sure as hell can have a small impact to a large number of people. The size of that impact and the possibility that it can actually come to fruition depends on the things that we all do in the here and now.
When you look at Steemians in places like Venezuela or Bangladesh, you can see that Steem could potentially have a massive impact on their lives. Someone who lives in America or many places in Europe as contrast shows that Steem could still have a big impact, but not quite as life-changing as for someone who's living in a corrupt economy with no alternatives in sight.
Even though the price doesn't reflect it, I truly believe that Steem is continually evolving and moving forward on becoming a colossal social-economic ecosystem.
I said yesterday on @pennsif's show that marketing the Steem blockchain needs to be a two-fold approach. We need to onboard developers and businesses to Steem itself and we need to onboard users and content creators to the second-layer apps and communities such as SteemLeo.
If we focus on marketing in this two-fold approach, I believe that we can grow the user base of Steem, which has been steadily declining in the bear market. We have incredible developments happening here on Steem. What we need now is a better user experience and a better outward marketing front to new potential users of our apps and communities.
From the beginning, this has been my ambition with SteemLeo. In fact, I created the LEO token for the very purpose of onboarding new Steemians well before I had the idea for the SteemLeo tribe.
Tribes weren't even announced when I started LEO. I knew that I wanted to build something that could onboard new users to this amazing blockchain and once I saw the announcement for Tribes, I jumped on the opportunity and never looked back.
If SteemLeo can have even a small impact on our ability to onboard new users to this blockchain, I consider that to be my contribution to the goal of having a small impact on a large number of people.