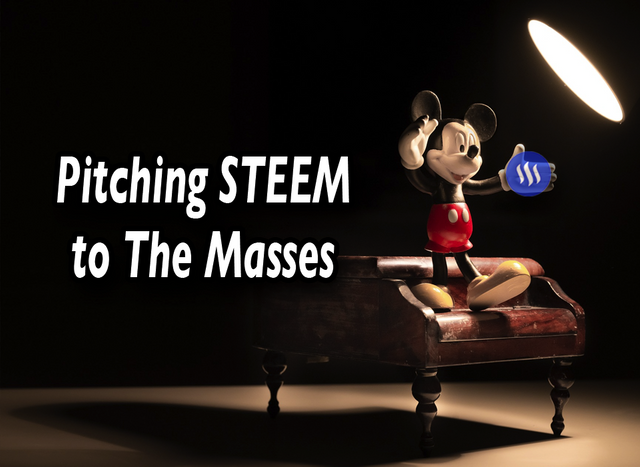 I've been listening to a lot of talks by famous Bitcoin entrepreneur, coder, speaker and author Andreas Antonopolous lately and one of his talks was about killer apps on Bitcoin and Ethereum.
The talk of the crypto town is related to finding this so-called "killer app" that will enable the onboarding of the masses to cryptocurrencies and blockchain technology. Many believe that mass adoption hinges on finding this one true killer app that is marketable, interesting and most importantly: user-friendly.
There are several problems with this line of thinking. Mainly: there is not one killer app. There is not one particular use case that will onboard the masses.
Instead, there are many use cases for many different fields of disruption for many different cryptocurrencies and blockchains that exist for different reasons.
Another problem is that people think that we need to find this killer app for blockchains like Bitcoin or Ethereum. These blockchains already have their "killer app"… but it all depends on how you choose to define that idea.
In my opinion, the best definition goes something like this:
Bitcoin's killer app is distributed blockchain which enables a truly decentralized, permission-less, trustless and immutable payment network and store of value.
Ethereum's killer app is smart contract technology and governance which enable various other sub-use cases such as escrow services, ICOs, etc.
Now, a lot of people will complain about these definitions. They will talk about all the things that are left out of these definitions and how these 2 sentences do not tell the full story.
The thing is, we don't need to tell the full story.
When you're talking about a killer app, you're talking about the "main" app… The one that gets the spotlight. The one that makes the cut in the elevator speech when you have 30 seconds to explain these technologies to someone.
All that other stuff lies in the layers that you peel away as you learn more and more about this technology. The internet, for example, has the killer app of being an "information superhighway". We can transmit information across vast distances nearly instantly and in most cases, for little-to-no cost.
Does this definition include everything that the internet can do or enable? Of course not. That's not the point. The point is that you've explained one of the fundamental characteristics of the internet in a bite-sized snippet.
From there, you can peel away all the other layers such as social media networks, web apps, email, video chatting, blogging, etc.
So my question to you is: how would you write this "killer app" pitch for Steem. Leave a comment below and tell me in 1-3 sentences what your definition of Steem's killer app is.
For now, I'll tell you this:
Steem lacks this core definition in marketing itself to the public. Not just to people who don't know anything about cryptocurrencies, but also to people who are actually well inundated in the crypto space.
Andreas gave a talk about 2 years ago and during the Q&A, someone asked him about Steem. He said that he had heard of Steem (and he actually made an account on Steem shortly thereafter, but never posted or used it) but the way he heard about it was what turned him off from the platform:
A bunch of people got a hold of Andreas and told him that he should join Steem and post his content because he would make a bunch of money.
Shit.
That's not how we market this blockchain!!!
We need to get away from this strategy of telling people that they can come here and blog to earn crypto and get rich. This is a horrible "killer app pitch". We need better pitches for getting people to the Steem blockchain.
I want to hear your pitch for Steem. I'll finish this post by giving you mine:
Steem's killer app is a fast blockchain with free transactions and a suite of tools for developers, businesses and communities. This enables anyone to come to Steem and build something that leverages a robust and immutable blockchain such as a censorship-restitant social media app for bloggers, a censorship-resistant video app for the de-platformed or even a blockchain-based trading card game where players own their cards as digital assets which are categorized as Non-Fungible Tokens.