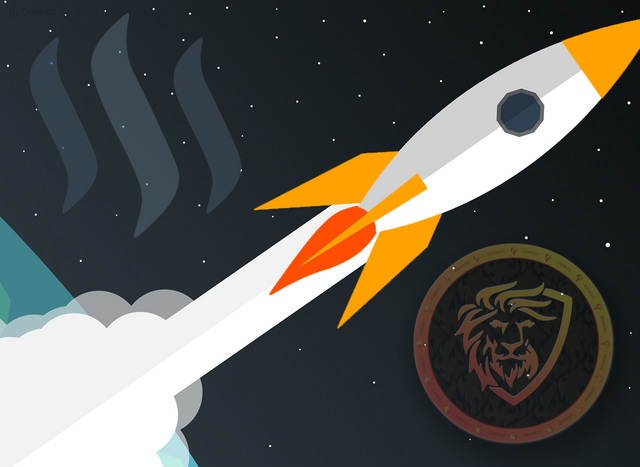 Last night, I was helping someone with delegating STEEM POWER. I'm not sure how long he has been blogging on Steem, but it has been a relatively long period of time. Steem is complex and there are many mechanisms that are far from intuitive.
If delegating SP can be very counterintuitive to even an existing user. How do you think it feels to someone who is new to the blockchain?
This mechanism of delegating SP can be broadened to nearly all Steem-based activities. The learning curve here on Steem is incredibly steep and this is one of the fundamental reasons why this blockchain has such a tough time gaining momentum in the way of onboarding new users and content creators.
When I was on Pennsif's show earlier this week, a few people asked what SteemLeo is planning to do to market Steem to the outside world. I have a lot of ideas and we talked a bit about them, but I didn't have much time to go into the nitty gritty details of what I am doing.
We talked about SteemLeo content syndication and many were excited by the idea. In short, content syndication is curating financial authors from outside of Steem, posting their content to SteemLeo and creating an escrow account in their name which receives beneficiary rewards from the posts. We've already onboarded one author who has over 32,000 LinkedIn followers using this Syndication strategy. I'm working on a page right now that will explain syndication in more detail, but if you want to see it in action just check out the @leo.syndication account.
Content Syndication is a fantastic strategy and I truly believe that it will be a pillar in SteemLeo's overall marketing plans to bring in new users. As we've seen, this can be an incredibly effective way of onboarding massive content creators to Steem. While many will focus on getting new individual users and readers to Steem, I think focusing on the authors is more important. They already have a motivated audience to bring with them.
This brings me to another fundamental issue on the Steem blockchain: documentation.
If you do a lot of google searches, there is plenty of content out there about the Steem blockchain. There are a lot of resources explaining various things such as the previously mentioned delegation mechanism.
The problem is that you actually need to know what you're searching for and the content is scattered all over the place. There isn't a one-stop shop to read, watch or otherwise consume documentation that will explain Steem to a new or existing user.
Some may know this, but I assume that most don't — before SteemLeo, I was working on a website project that I called Steem Dashboard. My idea was to essentially create this one-stop destination of documentation for Steem. A place where new users can easily learn about Steem and all the various things they can use it for.
When tribes were announced, I realized that my focus should switch to building a tribe and then integrate Steem Dashboard into the tribe. The problem is that you can't just launch a project and hope people will come to it. Oftentimes, the hard part is actually getting the attention and platform to make the project successful.
Bridging Steem Dashboard to SteemLeo
So now you see another of my points of focus. While I often feel scatter brained with all the crazy irons I have in the fire, I know that documentation is still something that needs to be created.
As I have worked with new users in trying to get them onto SteemLeo and using it regularly, I am finding so many holes in the ship of Steem. There are so many confusing twists and turns and mechanisms with little-to-no explanation attached. This is not optional, this is something that needs to be created.
The great thing is that this can be done simultaneously with the other onboarding strategies that we have in place. Twitter marketing is ramping up (steemleo is our username on twitter), the syndication strategy is expanding, native traffic from google is growing and I am even convincing people IRL to sign up to SteemLeo.
As these outward facing strategies continue to grow, we can work internally on this massive database of documentation for all things related to SteemLeo and the Steem blockchain. We're talking thousands upon thousands of hours worth of hard work, research and organization.
This is why nobody has done anything remotely close to what I have in mind. It's honestly overwhelming every time I even think about what needs to be done to make this a reality. maybe that's why I'm sitting here ranting about it 🤷🏼‍♀️
Regardless of the magnitude of this undertaking, I believe that it needs to be done and the more I help people use Steem (existing users and new users alike) the more I believe in the overall need for it.
It's hard to translate this idea from my head to paper, but that's why I sat down and gave it a shot. Hopefully this idea makes some sort of sense to you. It will be a lot more tangible when you can see these docs in the process of being built out and expanded.