The Neoxian platform has been around for few weeks now and I must confess, I love the experience so far on the steem tribe platform. I have been trying to increase my stake on the platform so as to help the unique platform founded by @neoxian grow, no matter how little it is.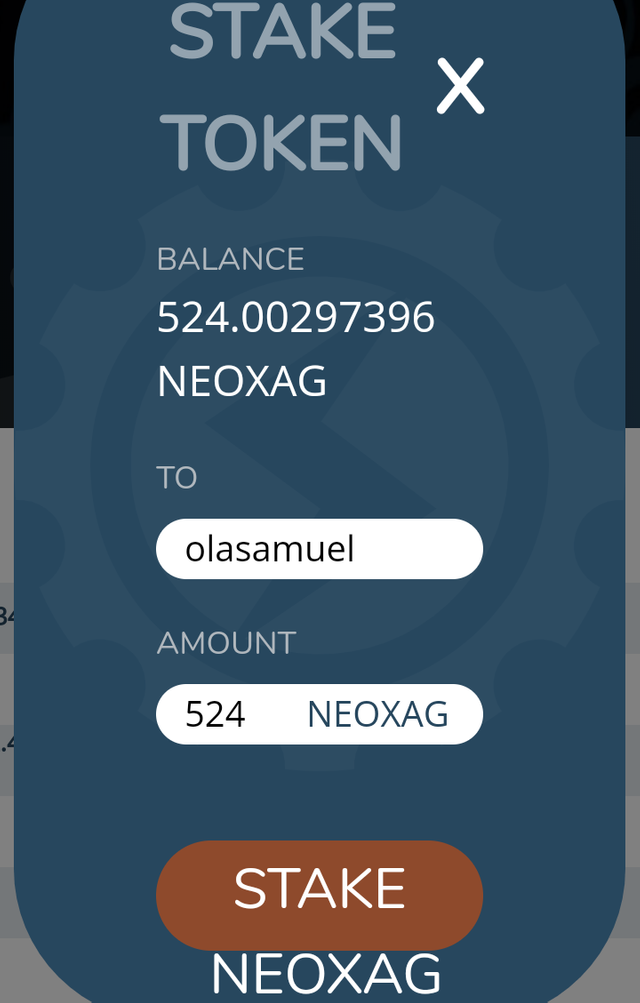 Behold, I staked another 524 Neoxag token today and I look forward to staking even more in the nearest future so that to help other community members earn as we publish and curate quality content on the platform.
It is of so much interest to me as I have been much more active on Steem ever since the introduction of Steem tribes on the Steem blockchain. Till next time.. Have a nice time.