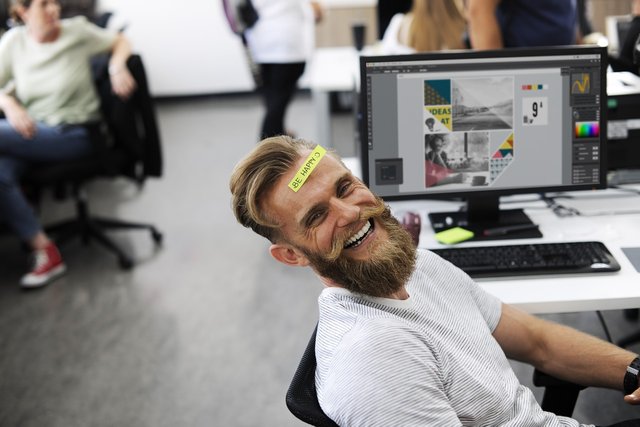 Image Source

Going by the definition of a job, it is not always fun and enjoyable. It's hard work. Taking care of the stresses of work day in and day out is not easy. It is difficult to know how to balance the life between the stresses and pressures of work and life outside the workplace. There is utmost need for you to learn more about how to do a good job and making sure a great place is created for work, as this crucial for your sanity, your success and that of your business at large.
One of the key lessons of many large companies is the nurturing and fostering of a cheerful working environment, bringing great benefits for employees to enjoy their work which can in turn bring in extremely large benefits in terms of profits and other important things to your organization or company as a whole. When employees are happy, they will sure be loyal employees, and employees that are loyal can work wonders when it comes to the rendering of services to their customers irrespective of the situation or condition at hand. This is one of the major keys to success for industry leaders like Apple, Google, and software analytics giant SAS Institute.
So far, I have stated some strong points concerning the attitudes of happy employees. I will also like to make some additions by emphasizing on what happy employees can do to your business.
Happiness has a multiplying effect
Happiness is easily passed on to others and, when encouraged, can circulate throughout the whole company. Employees who enjoy their work are role models for their colleagues and encourage their fellow employees to also enjoy their work.
Happy workers are successful workers
Employees who truly enjoy their work are more productive, happier, and record more success. This bring about an increase in their state of being self-confident and helps to communicate inspiration towards the fulfilment of greater performance, as well as the success of the employers and his/her employees at large.
Happiness inspires creativity
Innovation is the main force in any business. Employees that are happy and truly enjoy their job are inspired, and creative workers who always find a way produce the solutions necessary for the success of a business.
In conclusion, happy employees possess the right attitude. Employees that are not happy have a negative attitude that can enter and spread through their work, and in turn hold back or bring a setback to the creativity and job performance of such employees and their fellow employees at the place of work. Happy employees possess a positive attitude that gives them the belief that they can do it, and this bring about the achievement of success for them and the company that they might find themselves in. As such, the company stand to gain a lot from this in return, both financially, socially, physically and every other aspects that you can ever think of as a business owner or an entrepreneur.
Also published on steemit and bearshares