Today's report will be storyboard again since I did not post yesterday. Let's begin with Saturday morning when everybody is still sleeping, I was already out doing my 5km run.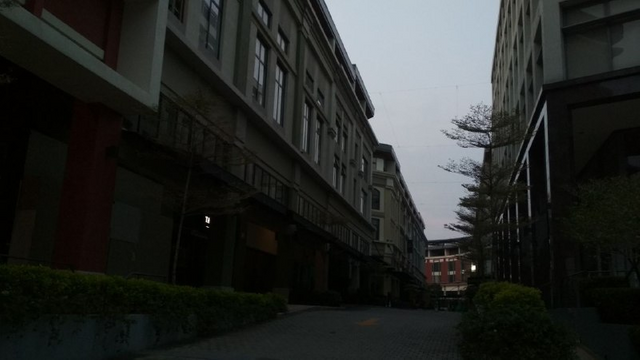 As I speed past the west park, this is where I usually snap a photo of the sun rise, but I can't see any. According to the news report, there's a huge jungle fire at the Amazon rain forest, believe this is the smoke and fog coming to our country and blocked our sun?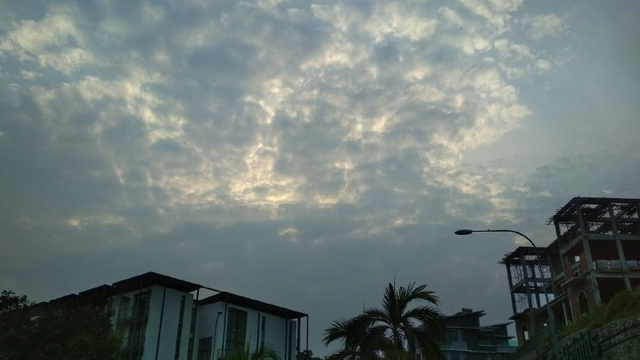 It is cloudy and warm despite early in the morning. The only reason I believe this is happening is due ot the fog had trapped the heat within the atmosphere. With only 5km run(not really running speed, did it in 48 minutes), I managed to burst enough sweat for the morning.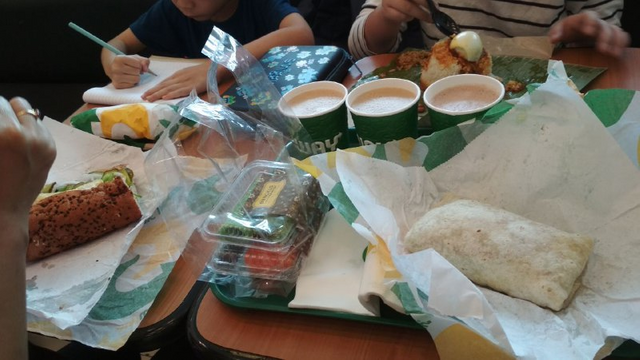 Breakfast with the family at Tesco. As usual, I have my Subway wrap. Surprisingly, the girl start to eat Nasi Lemak, coconut milk rice with spicy sauce. She usually complain it's hot and spicy, but the volunteered to try it this time around. Which is a good thing, or else she's going to miss a lot of good food in this country.



Since ex-girlfriend went to meet her friend for lunch, me and the kids went to Ikano Power Center for a Nando's grilled chicken lunch. They said economy is bad, by the time we reached there already 2pm, look at the crowd in the restaurant, doesn't seem a bit sign of bad economy to me.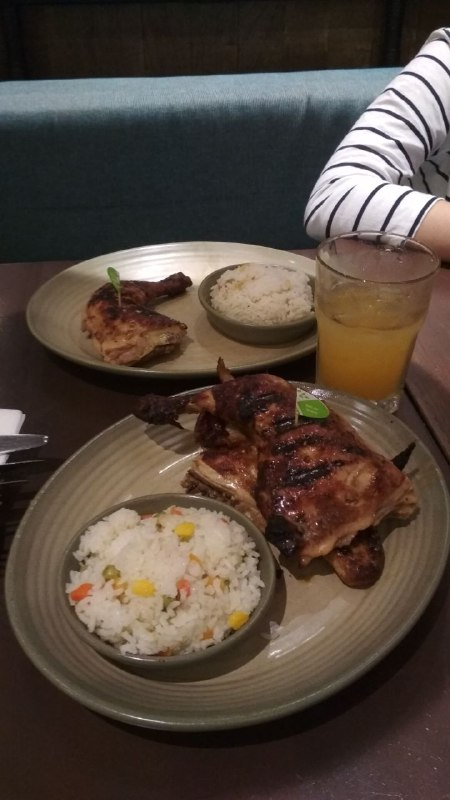 Take a look at the amount of food, for myself and two kids. We ordered half a chicken for me, another quarter chicken for the girl. The rice from my plate given to the boy and that was it.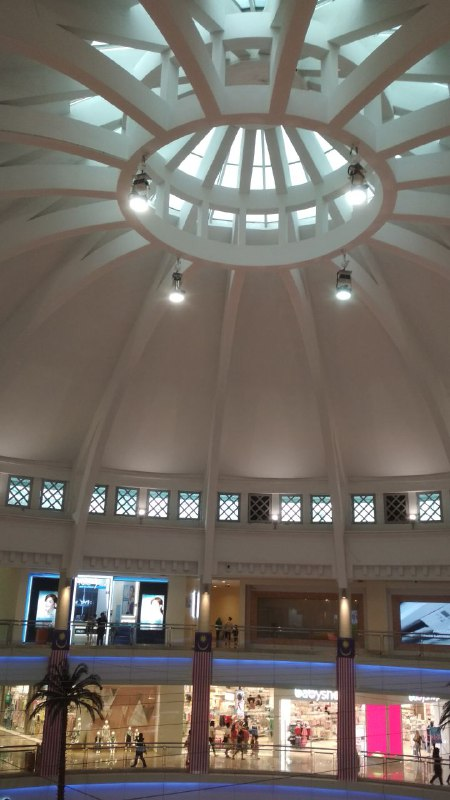 After lunch, we walked back to The Curve to search for a special color pencil the girl is looking for. We've been searching for weeks now, and finally we got them at ART FRIEND, a specialize art equipment store at the top floor by the dodgy end. As we walked out from the store, found the dome roof looks marvelously cool and had to take this down to share with you.



At the ground floor, Apple Travel is having their roadshow. Once again, I thought we're having bad economy? How can these people afford to spend? I wish I'm at their very same situation and able to spend some extra cash for a nice little vacation.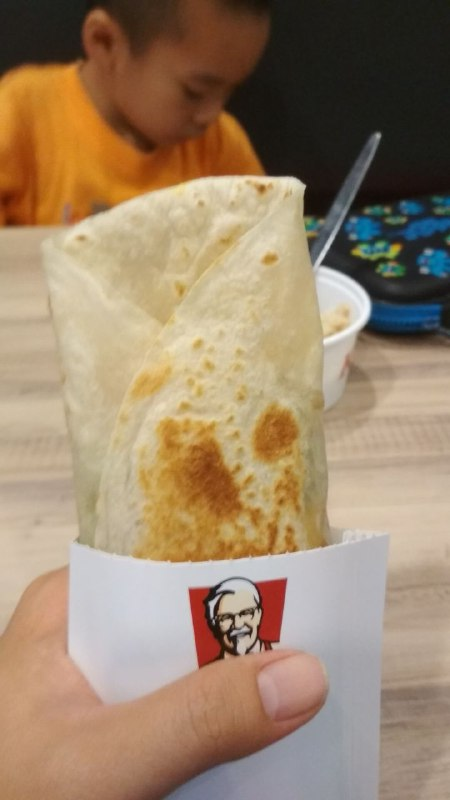 Kids wanted chicken rice and Milo for dinner, so the next best choice will be KFC. I ordered a wrap, the fries I gave it to the girl and she wrapped them up for me. LOL. Amazing nowadays kids can eat so much. Which is a good thing, I don't have to clean up for them.
---
Storyboard flipped to Sunday morning, where the day began with heavy rain when I got up 5:30am. Not much choice do I have, instead of going with my outdoor shoes, I put on my gym glove and continue my in door routine.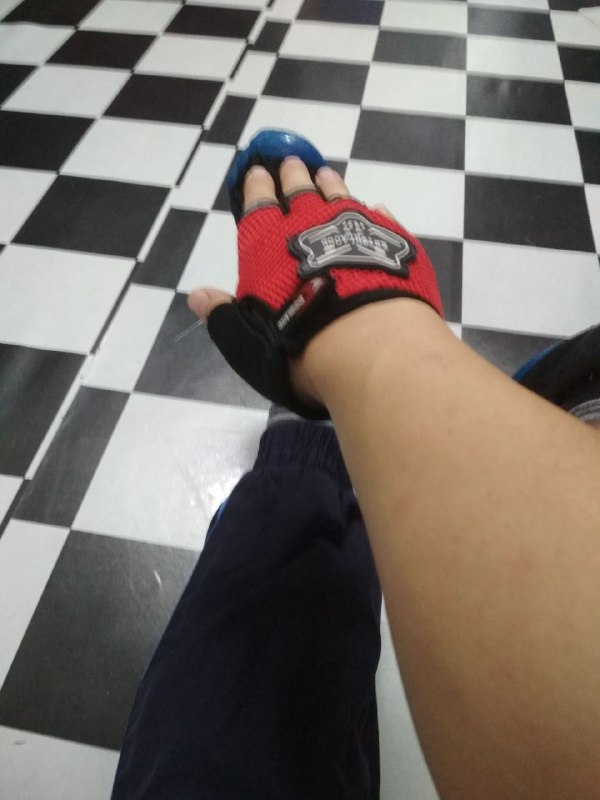 Not there yet. Almost there. Still trying my very best to touch my toe, but still couldn't make it. I can do it with my bended knee, but that defeat the purpose, doesn't it? I will just have to patiently, continuously work it out to achieve a healthier and sexier body.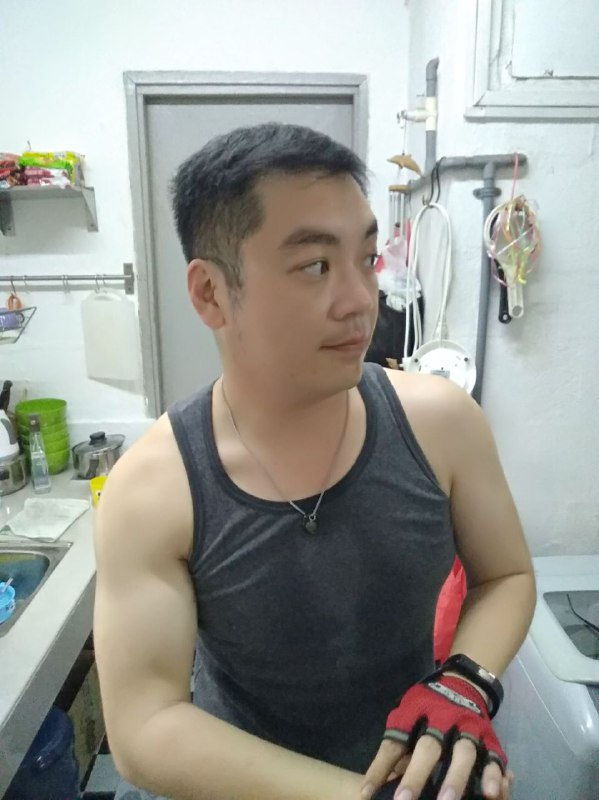 I was posing for a quick assessment shot of myself to see how far I've gone. Suddenly the little mischief came and throw his mug at the sink and ran off. I got distracted and looked away. Well, after I take a look at the photo and decided, this is nice. Natural and nice. So I kept it. The only thing is, I still doens't see a clear jaw line yet. Do you know if there's any workout that will do away with my double chin?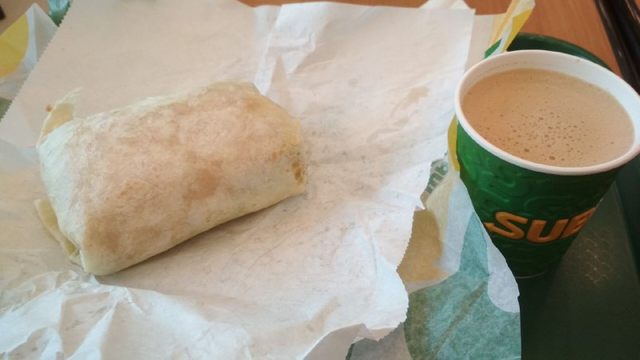 Lonely breakfast at Subway again. Today was a pain in the ass, despite I reached there by 9:15am, but queue is super long and I had to wait for 30 minutes before I get to order my food. Was it everybody missed their morning workout and come to Subway for breakfast so they FEEL healthier?



Lunch at the club house with the family to celebrate birthday with Anne. I made a #tasteem restaurant review post here. Feel free to browse it through and you'll find out how much calories I've put into myself. Worry not as I did not recycle image. This is a fresh shot taken at the 1st floor at the club house.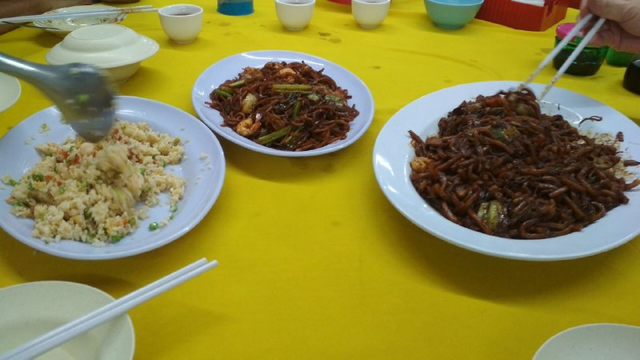 Last but not least, took a rather heavy dinner with the family once again. Mag was asking if anyone fancy for fried noodle and fried rice at the nearby restaurant. Trust me, this restaurant makes marvelous good fried stuff. Once again, before I manage to take photo for food review, they're being attacked. My family is just way too fast, or should I say nobody give a damn to take food photo except of myself. LOL.
That was it, two wonderful day during the weekend had passed. Tomorrow will be another big day ahead at work. Let's keep our chins up and fight it through.
---
This is not a competition with @erikahfit but we respect each other and we give mutual support to each other so we will be on track and keep ourselves motivated. I want my sexy beach body, and she wanted a healthier body. I will recycle this portion of footer to keep reminding us we're on a mission.
---
谢谢大家一直以来的支持和对我疼爱有加。如果方便,请你点击下图到我的个人资料网页为我留言请我吃星星哈。

---
Posted from Steem中文社区 : http://cnstm.org/blog/2019/08/26/lose-weight-and-look-good-day-068-069/
---