Storyboard split into two parts. One part is pre hard fork, the other part is post hard fork. Nothing much serious, I did not post pre-hard fork simply because#hf21 fall on my usual posting hour. So, might as well not posting during the dangerous hour. Who knows what will go wrong with my posts like last year post payout ended up $0.03 because soon as I make a post, HF20 started and nobody able to vote for me. Haha.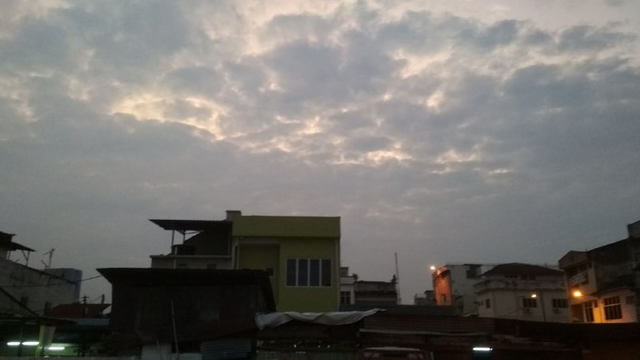 The weather is exactly like what I have in mind, misery of hard fork. The whole day has been having heavy cloud. Since the sun being blocked by cloud and fog(more like smoke, ever since the Amazon fire, I believe some of their neighboring country also start open burning and planned to put those bill into Amazon once and for all). Super foggy and warm day, even walking out from shower, you'll be able to smell burnt stuff at the atmosphere.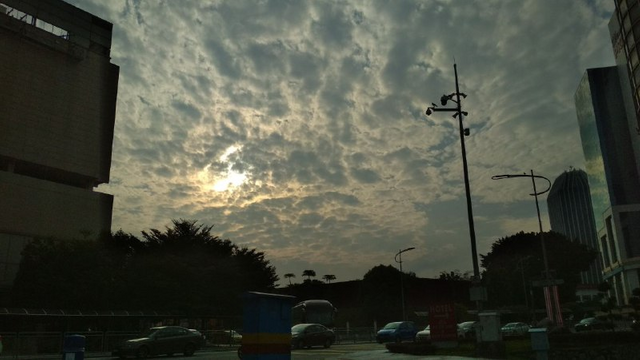 As I parked my car getting ready to go office, sun already rise but still, couldn't see it clearly. Surrounding still kinda dark, but feels really warmish and sweaty. I think I can take it hot, I can take it cold, but without having sun and feeling the humidity and high heat in the air isn't really what people would love to have. Please, give us rain and clear the sky.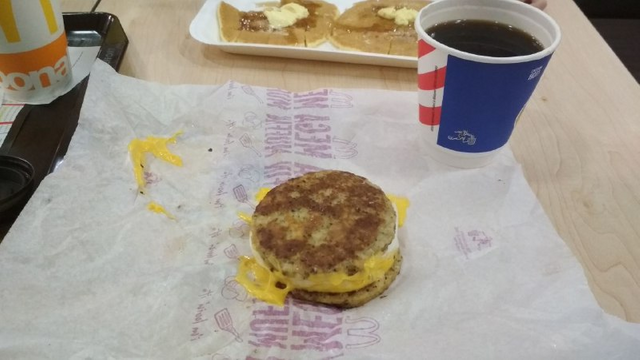 Breakfast was rather simple, double sausage muffin (without muffin) and a cup of coffee. Why not muffin? Well, I don't know. I feel I can lose weight faster by trying to decarb myself.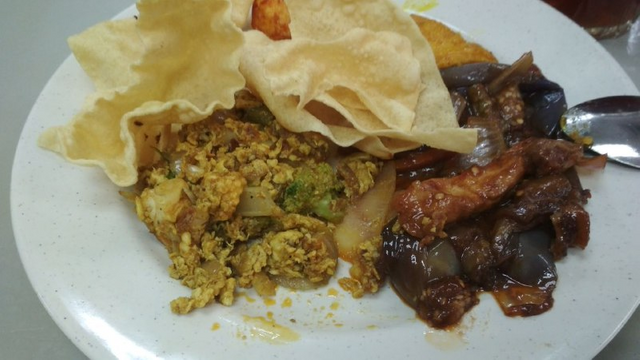 Lunch was a surprise. I got this at the office cafeteria. My usual meal was around RM4, but today it's different. I had a portion broccoli & coli flower fried egg, a curry egg , another portion of eggplant, a piece of tofu(bean curd) and some rice cracker, I was charged RM7.80 today. Looks like they finally realized they're undercharge the customer. RM7.80 is still not too bad in my opinion, I can live with that. But for a dish without even one piece of meat, to charge on that, indeed felt much pricier.


Junior said he wanted to have Subway, like father like son. I liked to have Subway all the time, so we went and enjoy our 6 inches subs. However, I was informed the shop is going to close by this month end. Sigh... why?! Anyway, that concluded the day, I have some workout photos, but they're just way too ugly due to my shakey hands after the workout.
---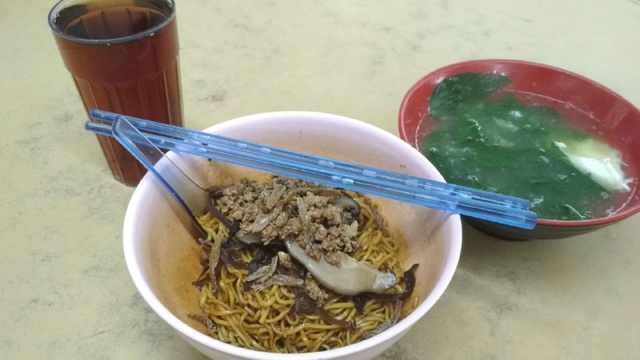 The day began with a hungry stomach. As soon as I reached office, decided to crash into OKAY restaurant to have a bowl of Chinese hakka noodle. Before the diet program, this is my all time favorite. Today I really feel the urge of having one of these, so I had it.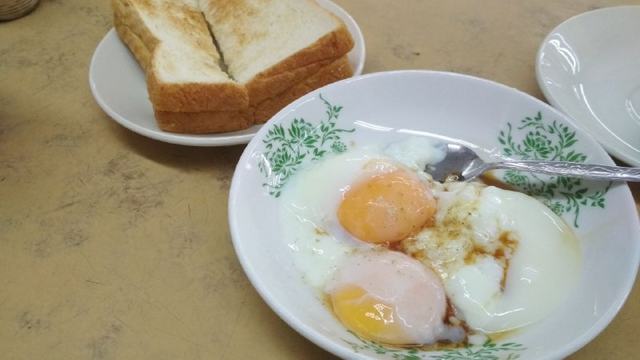 Again, for unknown reason, I still feel empty inside of me. Decided to order another set of bread and a pair of half boiled eggs. Trust me, I know the nutritional value for half boiled egg is only half of them be absorbed by human body. But, it's very tasty when you dip the toast bread into the eggs and eat.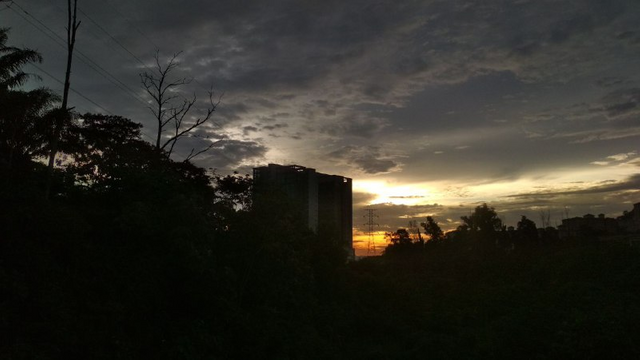 Ok. The dual breakfast went abit overboard. And after I reached office, only to realized today is the medical checkup date! Triple face palmed myself. Well, the medical officer is not going to come back again some other day, either now or 2 years later! It's free provided by the company(yeah free, right. They does this to find out which are the employee having chronicle deceases so the company know how to control the medical expanses on staff chronicle illnesses, and who knows they can use these diagnoses to justify if the company still want to keep you? Or they don't need to fire you, all they need to do is transfer you to a blank island, as you to setup a branch there. Ok, may be I'm a little too much. Let's put the negativity aside, and continue with our health topic. I had to skip lunch as I felt bloated in my stomach after I start gulping a huge bottle of water. And all the way until dinner, but there's no food left at home, and I am too lazy to go out again. So, I took some mooncake and some cookies and call it a day.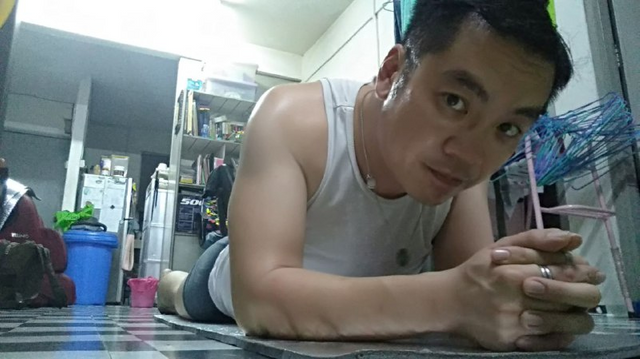 Still working really really hard. And I believe my online coach is also having a hard fork. Difficulties increased by 100x in my opinion. There's so many squats and lunges even in warm up module. And after the actual interval workout kicked in, more burpees and lunges being initiated. After the workout, I sweat a puddle and having hard time to get myself up.
---
This is not a competition with @erikahfit but we respect each other and we give mutual support to each other so we will be on track and keep ourselves motivated. I want my sexy beach body, and she wanted a healthier body. I will recycle this portion of footer to keep reminding us we're on a mission.
---
谢谢大家一直以来的支持和对我疼爱有加。如果方便,请你点击下图到我的个人资料网页为我留言请我吃星星哈。

---
Posted from Steem中文社区 : http://cnstm.org/blog/2019/08/29/lose-weight-and-look-good-day-071-072/
---