Was I changing my reporting format to two days once? Well, not exactly. I was just caught in many family occasions and suck at arranging time for making more posts. As far as I'm concern, I'm still working very hard, despite at times I went crazy and eat rubbish, but I'm aware what I put inside my mouth and be very cautious in not over do it over a very long period of time. In the end, body conditioning will take longer time and harder to attain before I can see some result with my current situation. So, let's not spoil that or else I'm going to suffer more in the coming week. And why two consecutive reports are dual report? That blame goes to the blockchain frozen yesterday night before I manage to put up my post. But hey, who ask me to do it last minute? So, there's no excuse for me to not do it earlier. Let's get going with yesterday's report and following by today's.

Sunday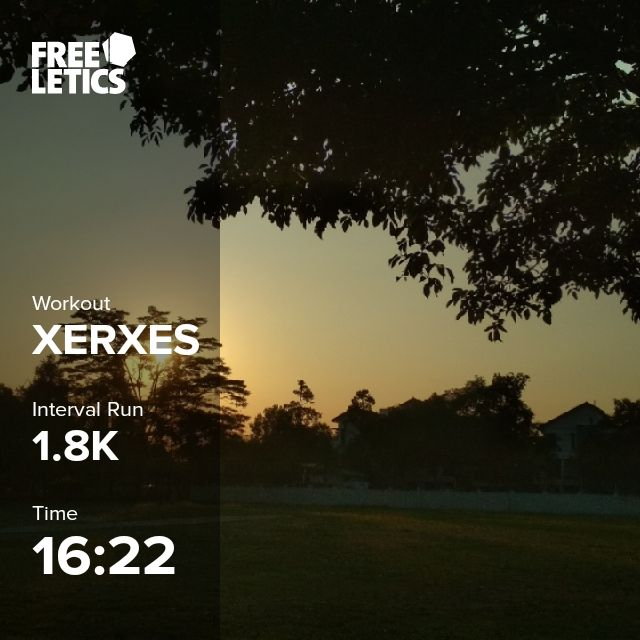 Ok! Let's go. Sunday morning as usual, but the coach gave me a short interval run. So I have use this opportunity to do more walking during the rest time. I cover more than 5km actually, and within 50 minutes. Not the fast one, but I like to pace it this way nowadays after
#erikahfit
told me to watch out of my breathing instead.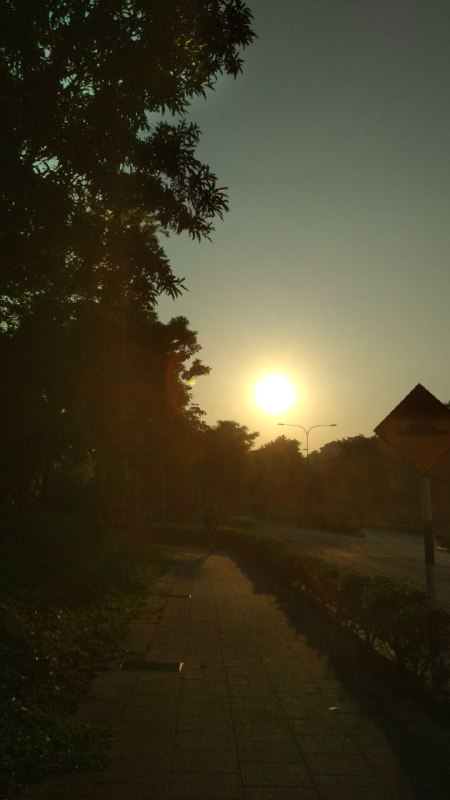 What I like about the breathing technique is, I feel a little bit M O R E. Actually, there's nothing more than what I had, I believe everything is in my mind. With a proper pace, I get to feel more from my body, I feel every impact, I feel my ankle dangling in the air on every steps I take, I feel my body, I feel my sweat, I feel the reaction. Instead of spending time catching my breathe, I can now spend time enjoy(or suffer) my own body. On each weekend run, I can feel more as I am going into my "zen" level of breathing.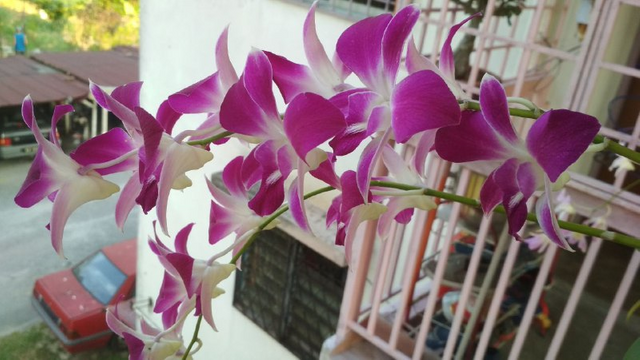 After morning workout with interval run, came home to find this orchid plant of my neighbor looks marvelously attractive, so I thought I need to snap a photo and share with you guys. Don't ask me, I'm not a flower guy. I just like to see these colorful flowers.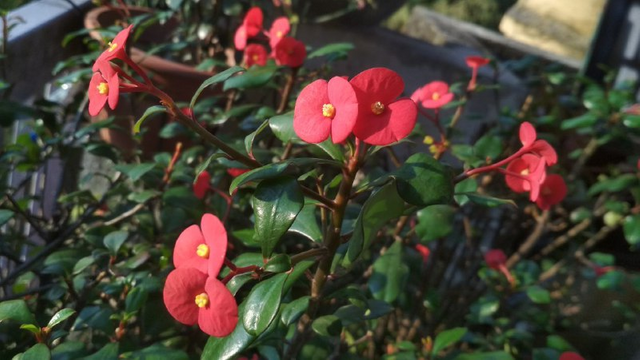 So as this one, that grow beside the trash bin. Usually, when I come to throw rubbish is already night time. Who want's to spend time at the trash bin area if not dealing with trash businesses? So, this may be the first time I really take time, to sun bathing and enjoying these beautiful flowers right beside the trash bin.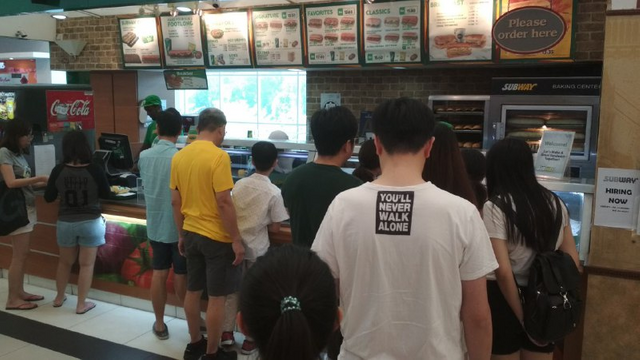 The #subway near our house is going to close down for renovation soon. Believe many people already expecting it, so the crowd is really overwhelming and it took me 30 minutes queue before I get to order my food.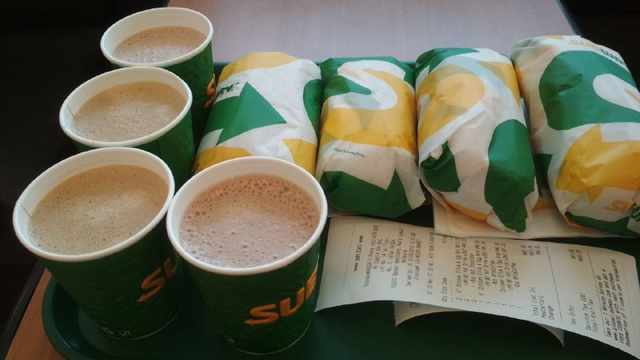 And ex-girlfriend and little monsters decided to join me for breakfast, so I order for them as well.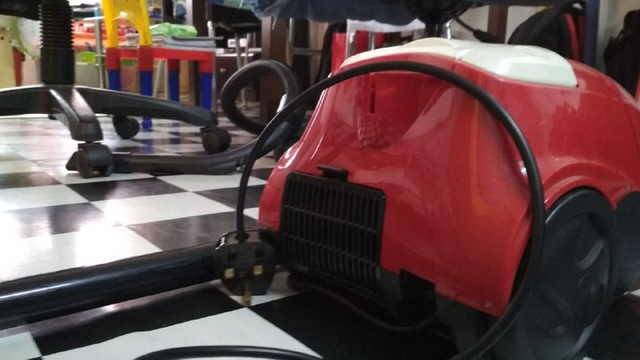 After breakfast, sent the little ones to their grandparent's house so they can enjoy their computer time without interruption by their mother. As you all know, the lady of the house is usually the motor mouth, and could stir a lot of chaos if not being properly serviced, including finishing the chores at perfect time and perfect manner. Even if she decided it's not up to her standard, the man of the house should atleast apologize and get it fixed properly, no question ask.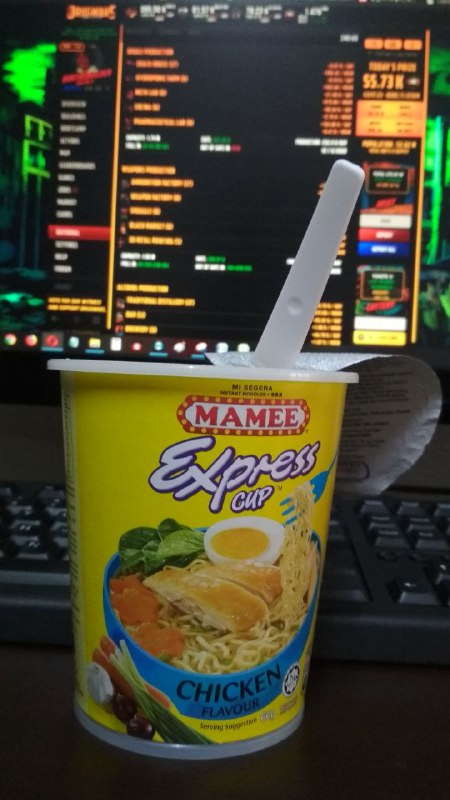 By the time I finishes house chores, looking at the clock is already 4pm. There's no way I can find quality "lunch" at this hours. As soon as I sit down and click my #drugwars, my stomach started growling and decided to whack a cup noodle. Easiest preparation and easiest clean up process. Nutrition value? Virtually none. Let's get myself fed and carrying with the day.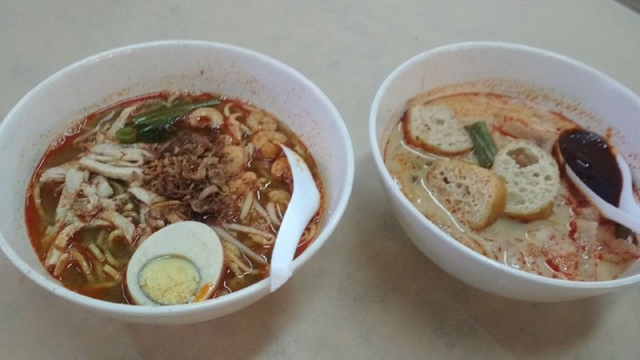 Evening was a little alone time with ex-girlfriend. It's not easy to have some lone time to eat nowadays. Either get caught in a dessert storm with the kids, or the kids refused to eat spicy food and we had to eat the same boring stuff over and over again. But not this evening where we get to enjoy many good street food at PJ SS2 food court. I'm going to dive into detail on my next #tasteeem post when I have the time for it.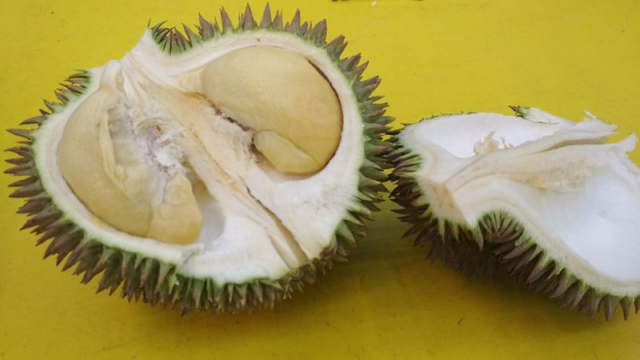 Last but not least, since we're there at SS2, who will give a chance to past this Durian opportunity?! This shop is one of our preferred durian seller. Price wise is extremely reasonable, best part is they allow us to sit down and enjoy the durians. We're still very full from the dinner at the neighbor food court, so we order 2 fruit to try, and indeed this 20 bucks well worth it! Decided to invite @redpalestino over for Monday durian feast.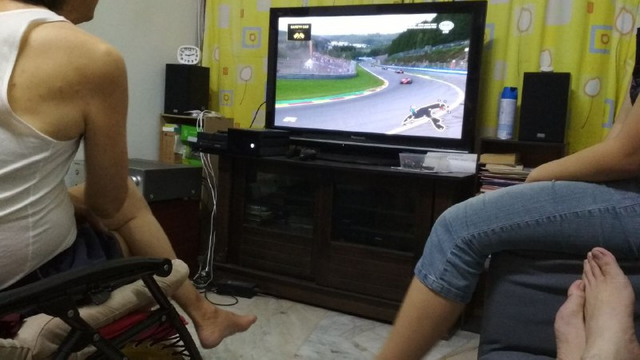 Finally, went to the inlaw's place to fetch those little rascals, and caught in F1 race, so we sat there fore another 15 minutes just to see the prep work. Seriously, the V6 engine sounded really suck. Really, really suck compare to V10 and V12 era. Even the V8 turbo era sounded way better than V6.
---
Monday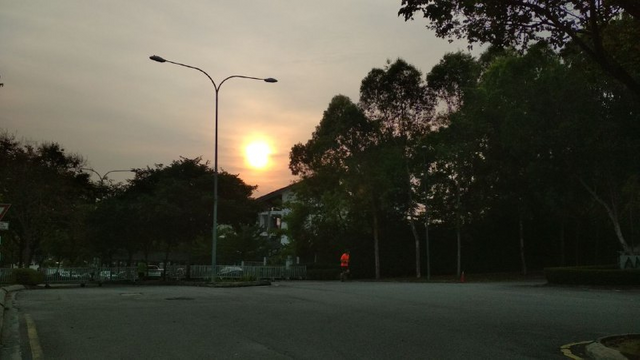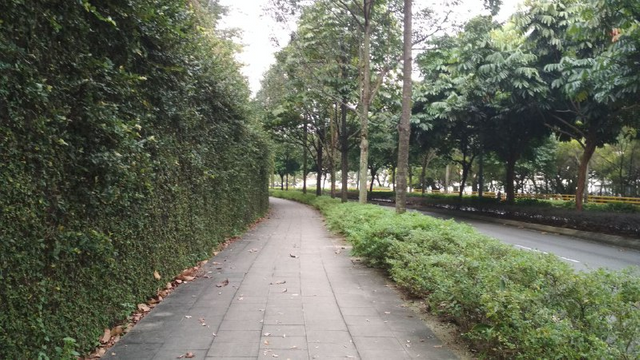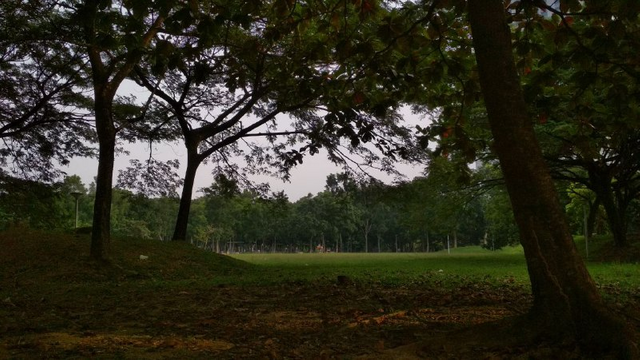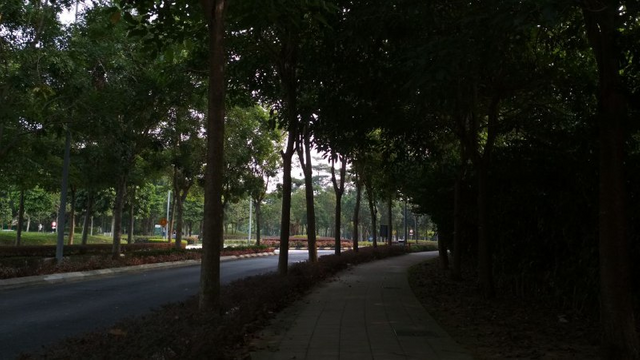 That was a lot to talk about, but I decided let the pictures do more talking than I type. Today is the replacement public holiday from yesterday's Malaysia Day. According to our ex-prime minister, independence day is one special holiday to remember our country was once British colonized. And, the next day should be the real celebration of national day, as the new local government has take charge. Ever since, our independence day became dual holiday. Don't worry, due to independence day falls on the month end, and the national day is on the 1st day of the month, and therefore people will have enough money to spend from their salary paid from the previous month. Check out the street, virtually I own these roads. Since it's a replacement holiday, believe the day before many had a late party night and I guess only a very few are having a good time here at the park.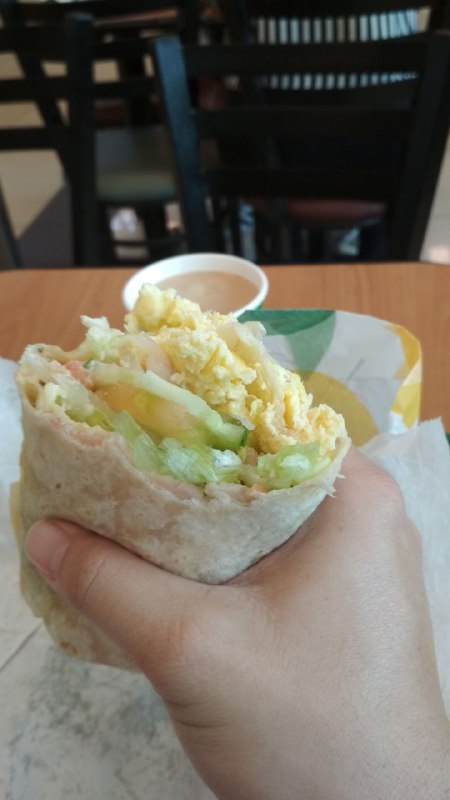 It is officially last day of service, this Subway outlet will be closed this evening and going through a 6 weeks of renovation work. The staff that has been servicing me, I'm going to miss them for the next 6 weeks. Some of them will not be back as they have been assigned to a different branch in future.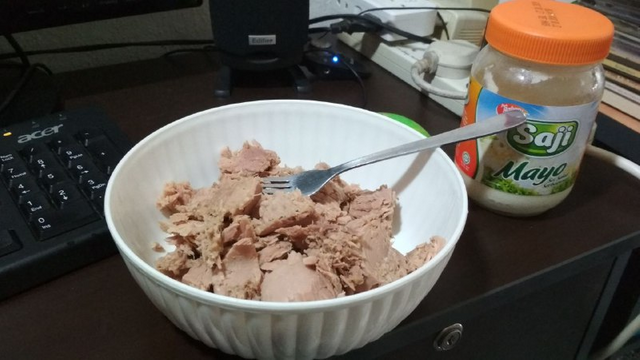 These canned tuna has been in the storage shelft for years, I guess it's about time to get mixed and we shall eat them all before they go bad. Nothing much serious, just crush the chunks and mix them with mayonnaise. We bought some crackers, and with these mixing with the crackers, would make a perfect fattening and addictive snack.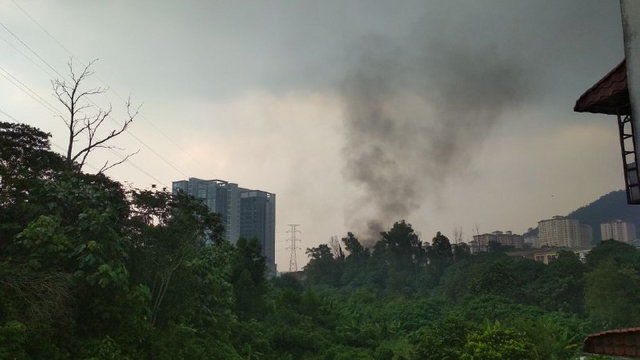 Before we went out for dinner, caught this scene behind our house. Seriously, there's only been 2 days no rain, and these idiots would start open burning. Trust me, they just don't effing care about the environment. I hope one they they burn their own house, and hopefully that stop them from burning and help other people to stop burning.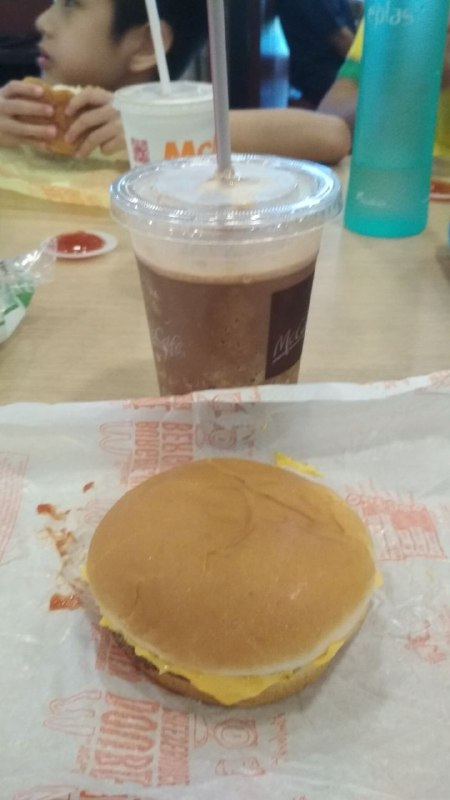 So, I went double cheese burger today, with a huge cup of mocha blended at the McDonald's. Not that I like it, but the kids would be happy to have dinner there during a public holiday.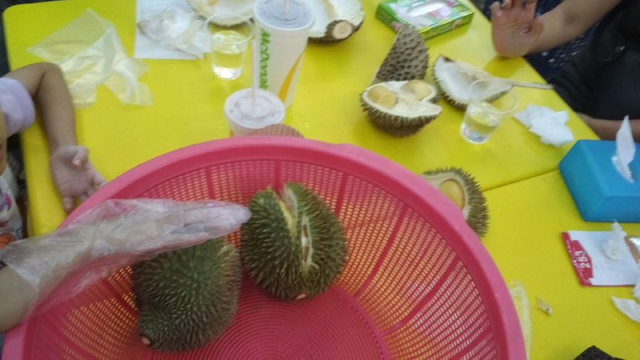 Once again, we came back to this durian stall. Trust me, I did text @redpalestino to invite him over. Me and ex-girlfriend ate 5 fruits(after McDonald's dinner), and her sister and bro in law ate 1 fruit. I guess that's all for today, I will also put this durian stall in #tasteem when I have the time to prepare for the post.
---
This is not a competition with @erikahfit but we respect each other and we give mutual support to each other so we will be on track and keep ourselves motivated. I want my sexy beach body, and she wanted a healthier body. I will recycle this portion of footer to keep reminding us we're on a mission.
---
谢谢大家一直以来的支持和对我疼爱有加。如果方便,请你点击下图到我的个人资料网页为我留言请我吃星星哈。

---
Posted from Steem中文社区 : http://cnstm.org/blog/2019/09/02/lose-weight-and-look-good-day-076-077/
---