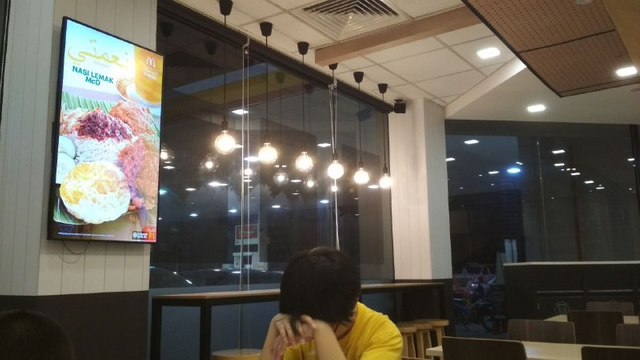 Let's go with morning, breakfast at McDonald's with juniors by 6am. Note that junior is sleepy head.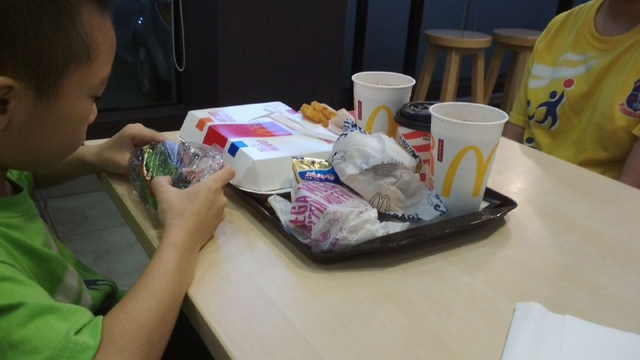 Not cheap at all, a meal for 3 person and it took me 30 bucks. Not that I have many choice, it's affordable and taste pretty decent, best of all, free parking.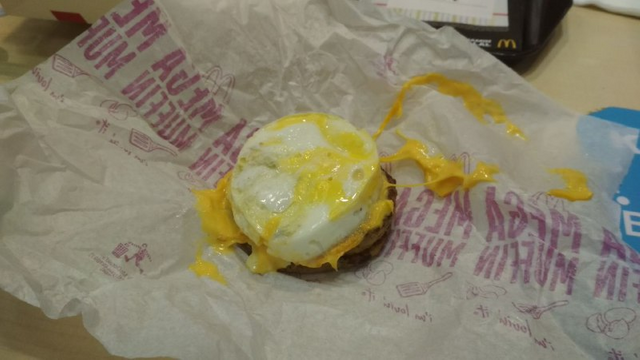 Here's my less carb breakfast, supposedly double sausages muffin with eggs. Somewhat I had to ditch muffin to avoid too much energy going in early in the morning.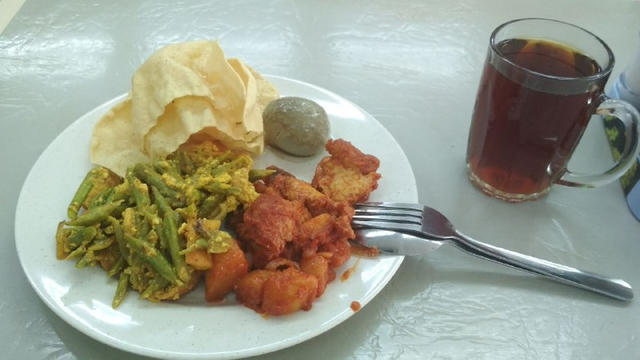 Lunch at the cafeteria at my office block again. People already started to ask me as they saw me eating vege without having rice, curious as in what am I doing to myself. The dish came with chili potatoes fried tofu, long beans, and an egg from the soup. See, there are carbs in my dish, namely the potatoes, and the crunchy rice crackers.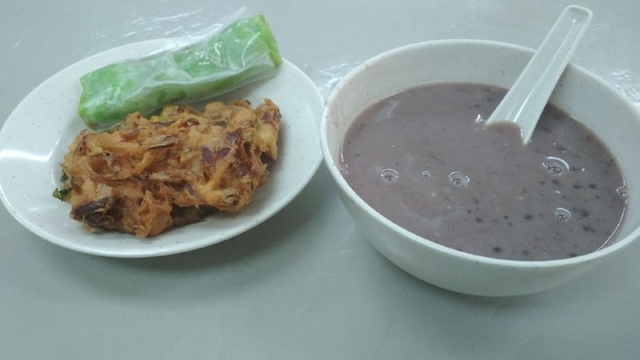 Well, this said, if it's lunch hour, better be sure to eat enough. Or else, it's going to be very sinful hi-tea. Took some sweet stuff from the cafeteria and whacked them all. These easily 500kcal.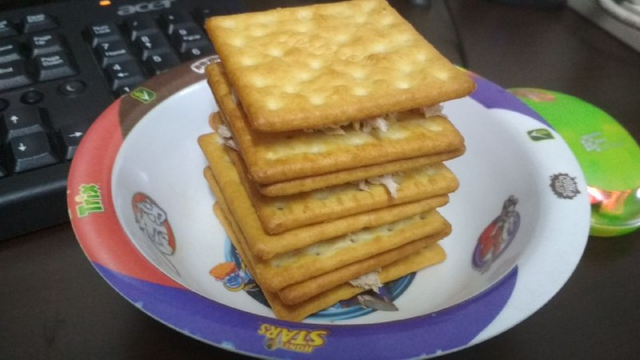 Dinner was also a little off, since ex-girlfriend weren't at home, ditched the kids at the in-law's. By the time I fetched them, which is already late. We went home and I forgot to get my dinner. Fortunately, the day before I had premixed my tuna mayo, and they goes really well with these crackers.
---
This is not a competition with @erikahfit but we respect each other and we give mutual support to each other so we will be on track and keep ourselves motivated. I want my sexy beach body, and she wanted a healthier body. I will recycle this portion of footer to keep reminding us we're on a mission.
---
谢谢大家一直以来的支持和对我疼爱有加。如果方便,请你点击下图到我的个人资料网页为我留言请我吃星星哈。

---
Posted from Steem中文社区 : http://cnstm.org/blog/2019/09/03/lose-weight-and-look-good-day-078/
---