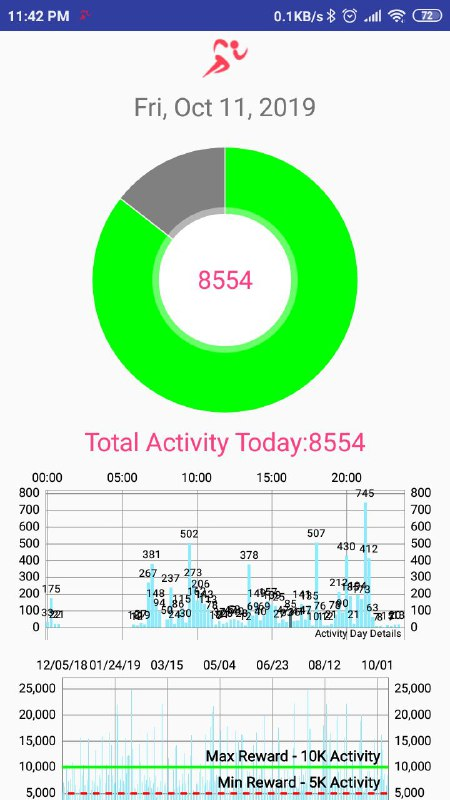 Let's talk about difference between workout and exercise. Workout is the way a person who perform vigorous exercises until muscle pain, to train for strength and endurance doesn't matter. As an when a workout is involved in competitiveness, it become a sport. However, exercise has a very vague meaning in terms of sports. Running can be sports, but have a walk at the park after dinner is not. One can never compete how relax they are walking at the park, or can they? Since it is raining, I got stucked in the office. Several spikes that you saw from the above chart shows everytime when I sneak out of my office desk and went to the cafeteria.

Usual crazy Friday breakfast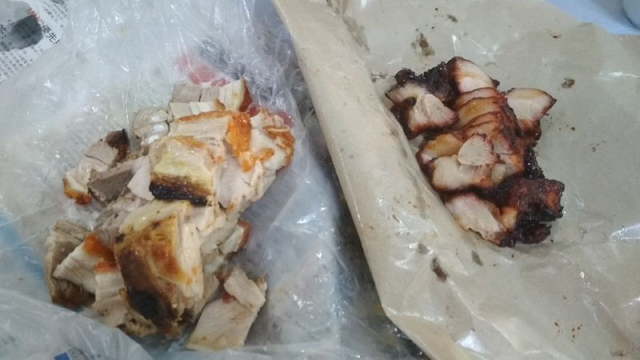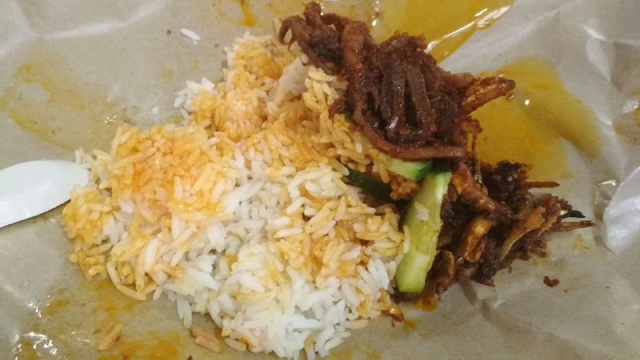 Friday breakfast is usually very, very crazy because my client taximan will go to the market 6am and buy all these "super food" and treat the few of us, every week. He doesn't even allow us to pay him back, not even once. Today's menu, roast pork, BBQ pork, and a huge portion of coconutmilk rice with chili fried squid.
Not quite healthy but small portion lunch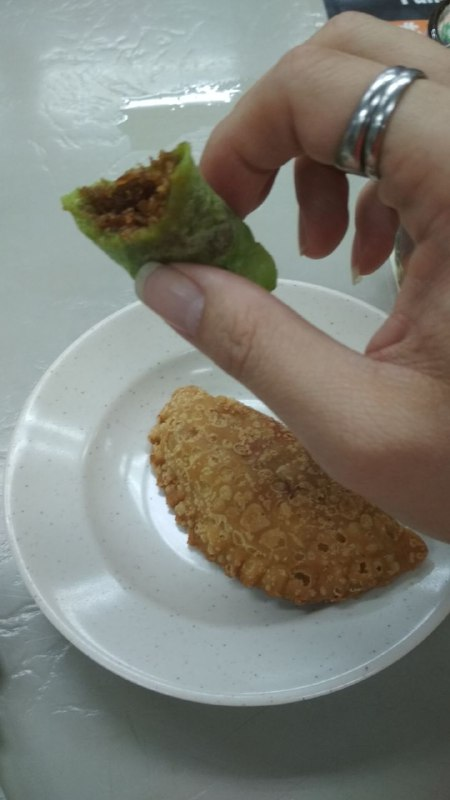 As I told you yesterday, having this diary wasn't really for the sports, it's more like tracking my foot and make me self aware if my portion gone too much. Since I need to take photo now, I had a small late lunch as I remember my breakfast was crazily rich. A piece of coconut shaved in caramelize sugar, a piece of curry puff.
Mom's healthy food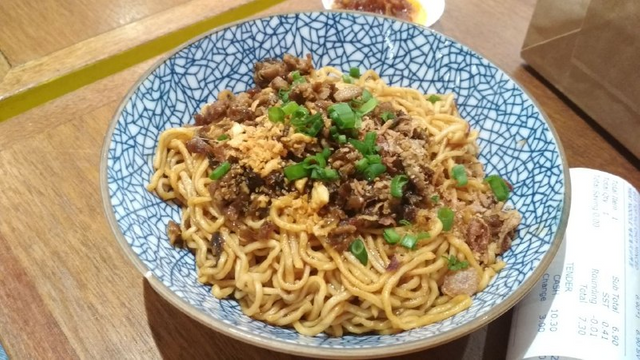 When I was young, my mom used to tell me, when I'm on fever, not felling well, she will cook noodle for me. According to old folks "theory", noodles are healthier than rice. Dinner at MyDimSum with one of their less significant but I find it intriguing noodle dish! Due to heavy rain, and I was stuck in traffic for an hour and a half for a 20 clicks distance. By the time I got home, those little monsters already shouting they're hungry. Out of all the choices, this dish "sounds" the healthiest, so we went.
---
This is not a competition with @erikahfit but we respect each other and we give mutual support to each other so we will be on track and keep ourselves motivated. I want my sexy beach body, and she wanted a healthier body. I will recycle this portion of footer to keep reminding us we're on a mission.
---
谢谢大家一直以来的支持和对我疼爱有加。如果方便,请你点击下图到我的个人资料网页为我留言请我吃星星哈。

CREATE YOUR OWN @REVIEWME PROFILE TO START EARNING CREDIBILITY STARS FROM THE COMMUNITY!
---
Posted from Steem中文社区 : http://cnstm.org/blog/2019/10/12/lose-weight-and-look-good-day-098/
---