Take a look at the title, I have removed DAY and replaced with EPISODE, because counting it by day is no longer make any sense since previously I have stopped reporting for 18 days, and yesterday due to too many posts including my #tasteem and my daily routined #steemtalk, so I have postpone my sports and workout report, bind them together for one day report.



What other benefit do you get when you wake up early for morning walk(I'm doing run recently!). This, this is worth it. I'm not only enjoying the fresh air, the great view, and earn a chance to learn taking good panoramic view.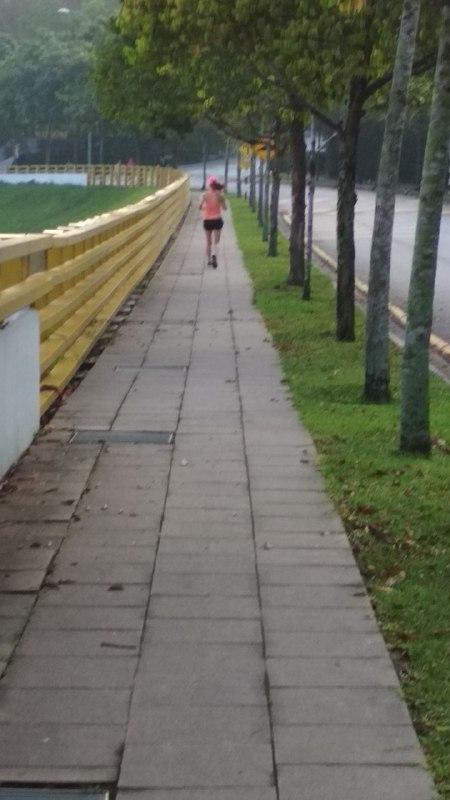 On the other hand, this is one of the greater motivation. I'm not a pervert, but I think normally guys like to check girls up, especially when these girls are running, the pony tail went swinging and emitting shampoo smell. However though, I'm having lots of trouble if I do downhill run. Technically, my downhill run is slower then my uphill.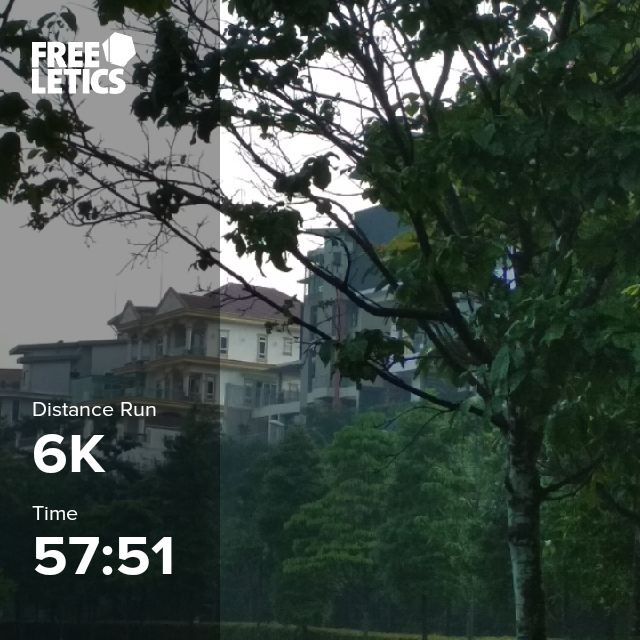 Added together with some "site seeing" in between, and walking speed during downhill, this is as much as I can fetch. Not the greatest timing, but I'm enjoying the "retiree" running style, just go with the flow. Take it slow, and let the good times roll.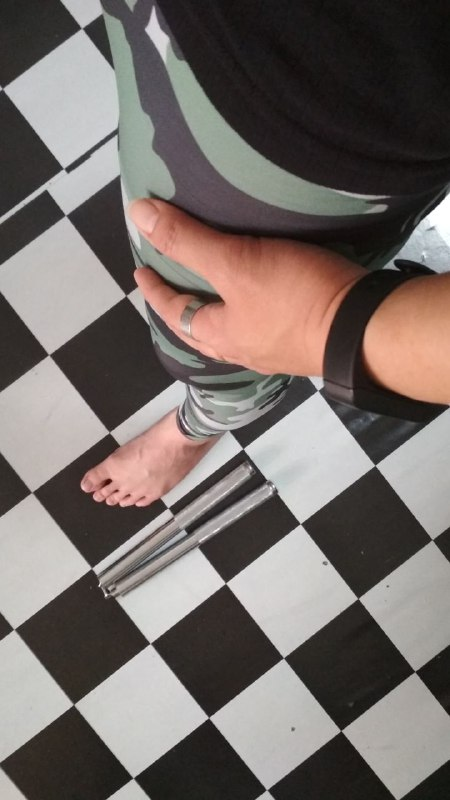 It's been awhile(like 20 years?) since I last pick this up. They said, this will run in the blood for the rest of our life, I beg to differ. I took it up, the first shoot and I managed to hit myself when it was bouncing back, and also I did not manage to catch it with my armpit, instead I twisted my wrist , missed the catch and bam! The chuck hit my rib cage. Considering to revive full scale training from now on.



For once in a blue moon, no food photographs on my lose weight report, as pointed out by @futuremind that I'm an ass, where everytime I make a post he will have to see my delicious food.
---
This is not a competition with @erikahfit but we respect each other and we give mutual support to each other so we will be on track and keep ourselves motivated. I want my sexy beach body, and she wanted a healthier body. I will recycle this portion of footer to keep reminding us we're on a mission.
---
谢谢大家一直以来的支持和对我疼爱有加。如果方便,请你点击下图到我的个人资料网页为我留言请我吃星星哈。

CREATE YOUR OWN @REVIEWME PROFILE TO START EARNING CREDIBILITY STARS FROM THE COMMUNITY!
---
Posted from Steem中文社区 : http://cnstm.org/blog/2019/10/13/lose-weight-and-look-good-episode-098/
---