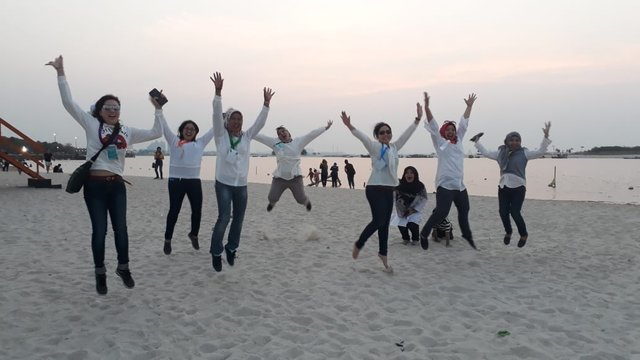 If you like beach and decide to take a vacation to Jakarta, the city has its own integrated area by the sea , it is called Ancol. Ancol or known as Ancol dreamland is an integral part of Ancol Bay City that opened in 1966 and currently the largest integrated tourism area in South East Asia. It has Dufan (fantasy world) an amusement park with many games, Atlantis water adventure, Ocean Dream Samudra, Sea World Ancol, Beaches, Art Market, Bowling center, Eco Park and so on. So you would never get bored here.
Ancol at night
I would like to share a bit of my experience went there last Saturday. This was actually our company's outing activity for us to gain the team building. 125 persons of us joined and last saturday we went to Ancol at around 1pm together and then around 45 minutes of journey, we arrived to the hotel where we would spend the night.
Discovery Hotel, Ancol
Here was the hotel's lobby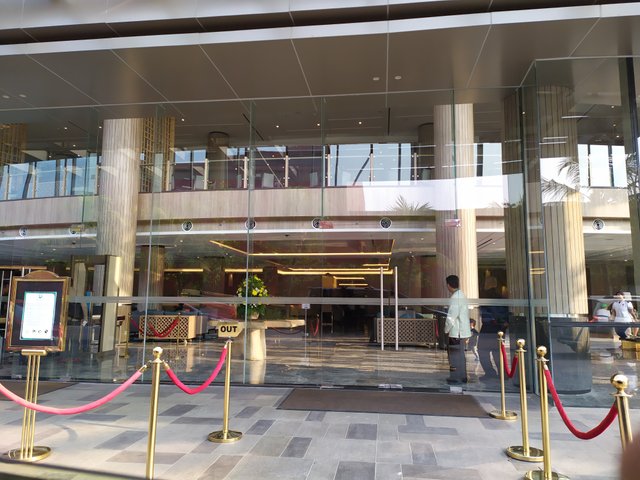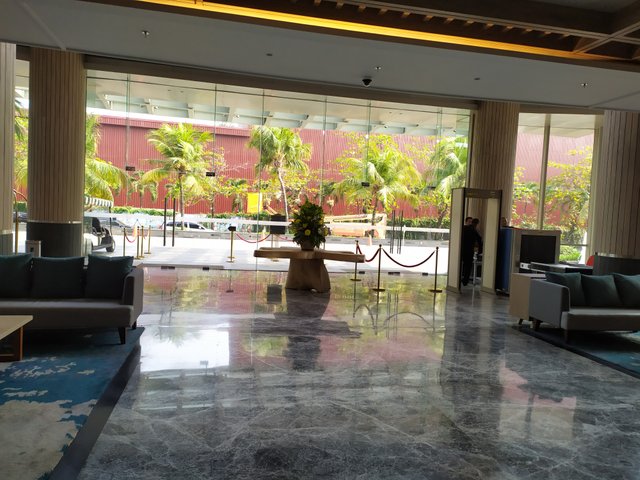 It was large, we parked the car on the parking building which connected to the hotel.
They had some iconic to be a photo spot
Borobudur's miniature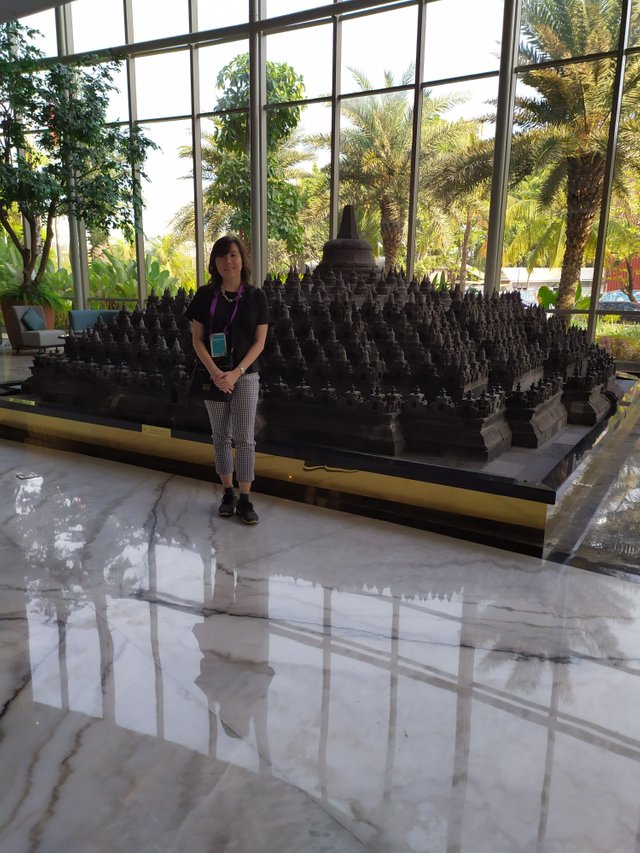 Sri Goddess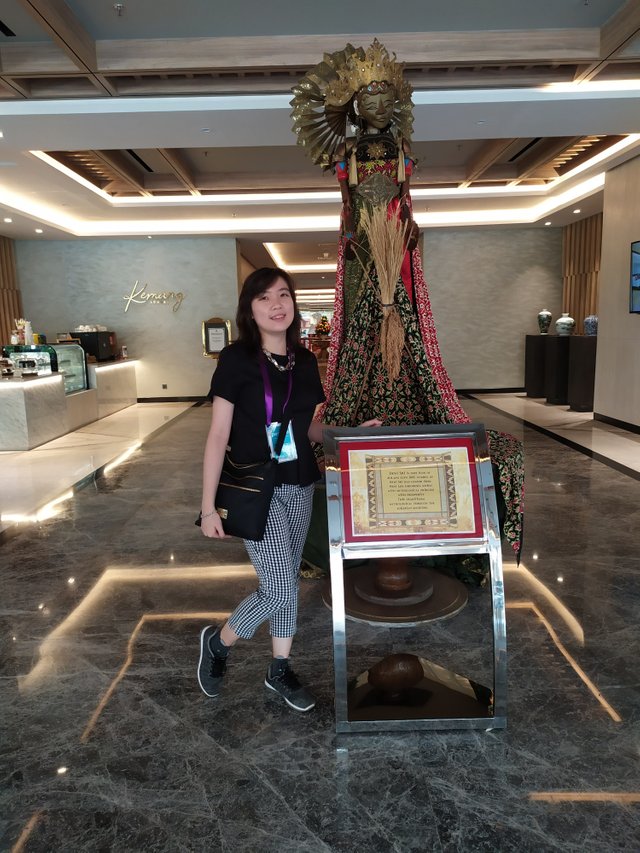 We needed to register to get the ID card as a participant in the team building and also got the room's magnetic card. So instead of like we do usually check in on the reception desk, we needed to check in on our registration booth on the 1st floor (lobby floor) in front the reception desk.
Here was the registration booth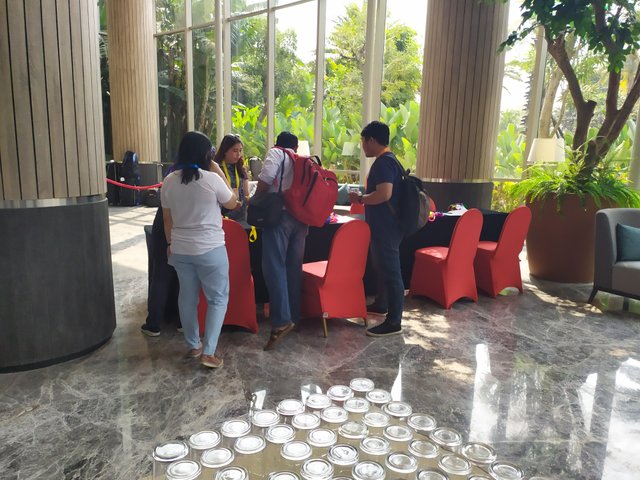 We also got the welcome drink from the hotel.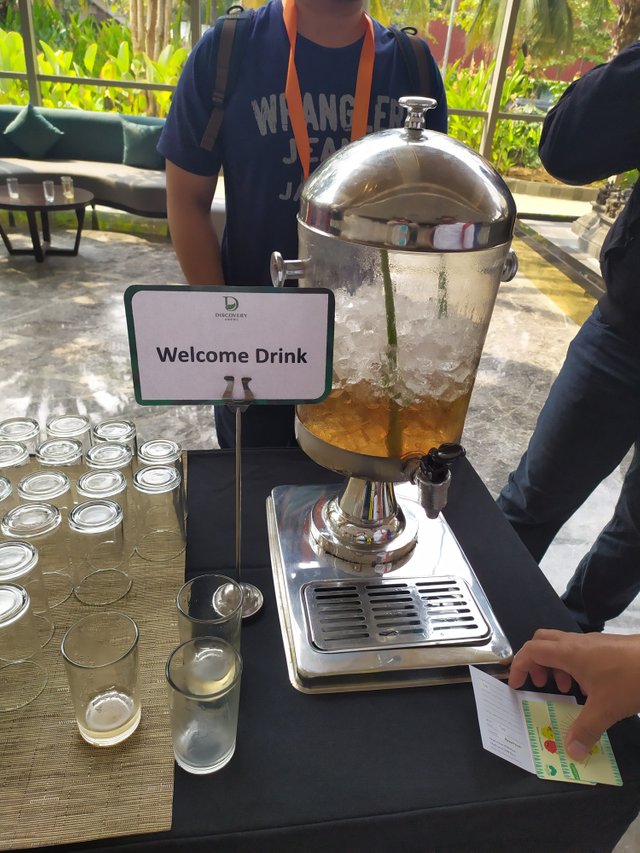 After got the room card, we all went to our rooms to put our luggages then we had to join together in a co-worker's room to practice for our performance tonight on the talent show.
My room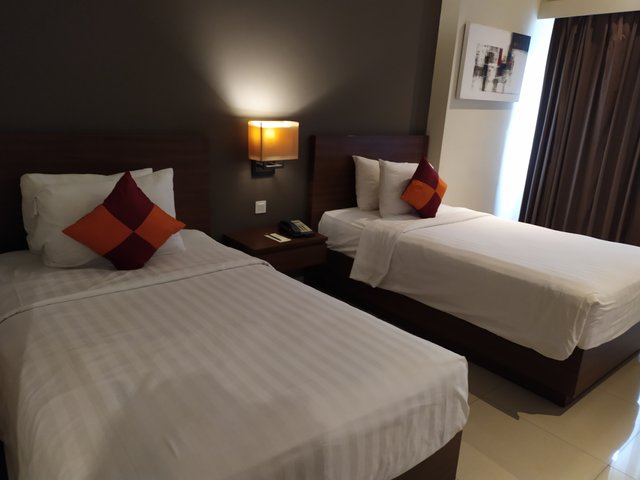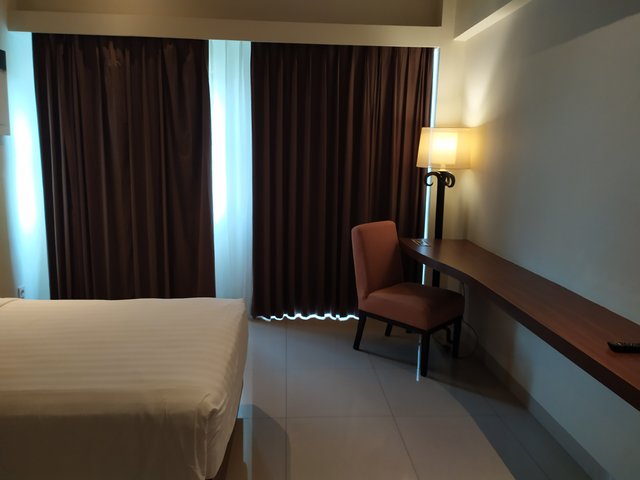 Cozy, neat, clean and large room for two of us.
The bathroom was also clean and neat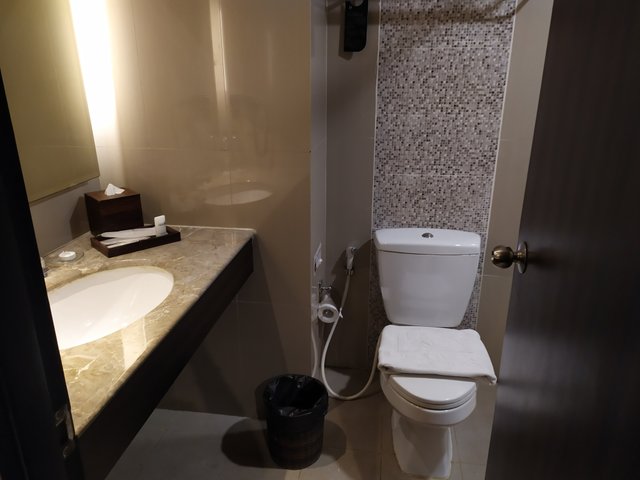 The view from my room was the swimming pool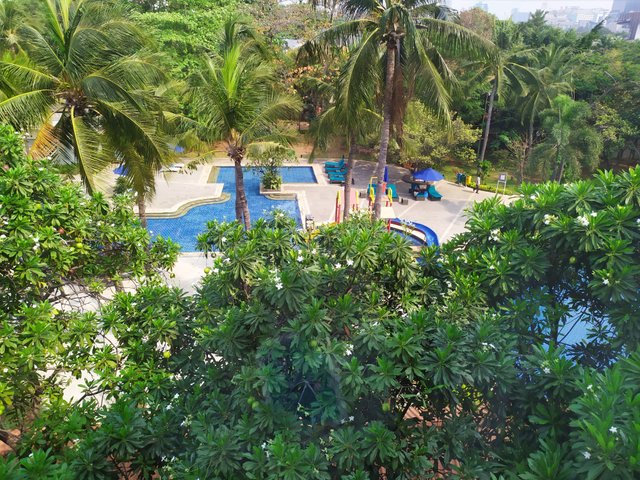 Then time to go, we needed to back to our room to take our own properties for the talent show. I forgot my blazer and also sunglasses for the properties, then i supposed to back to my room. Then i lost my key, i had left it in my room but i didn't realize it. Luckily, my room mate had the other one. I had to wait for her when we back to the hotel later. Then we went to the restaurant where we would had some games, dinner and also talent show.
The enter gate of the restaurant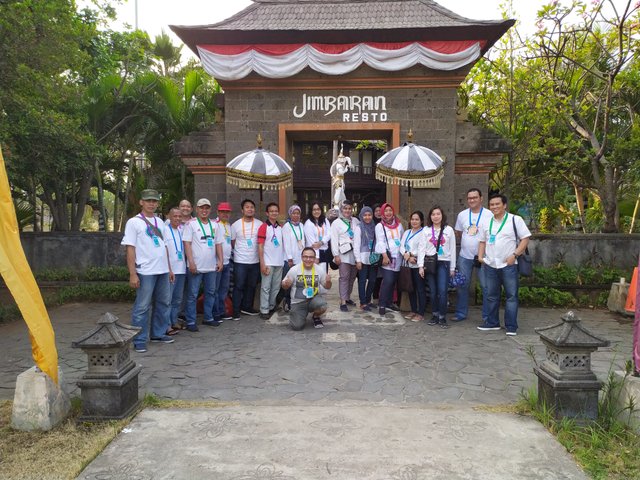 The restaurant was large and had beach area, Segarra. It was a balinese seafood restaurant.
Some of the photos on the beach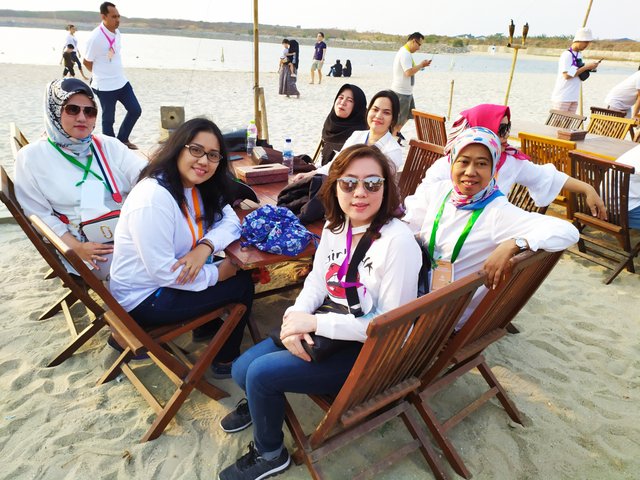 It was totally beautiful, so if you come to jakarta this beach is really a choice to go.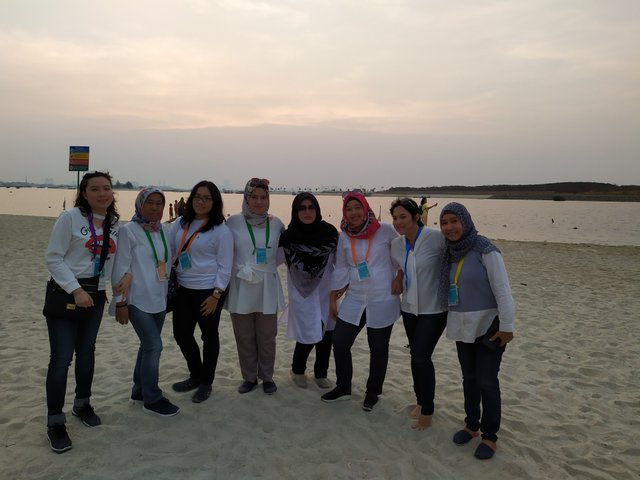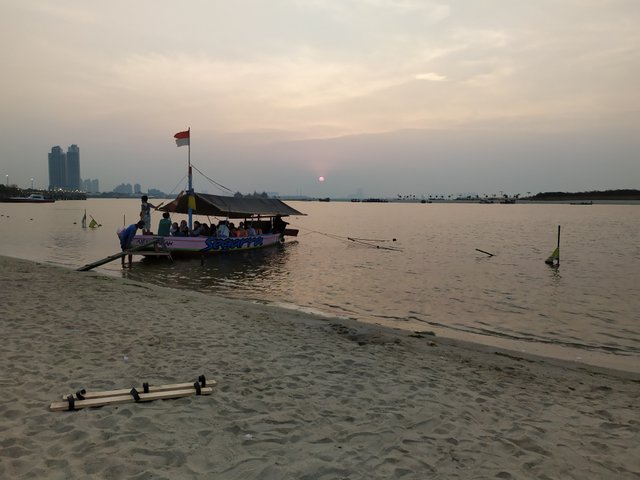 We could also take a ride on a boat for 10-15,000 IDR per trip for each person.
I never known to take a picture on the beach with our jumping pose is really difficult.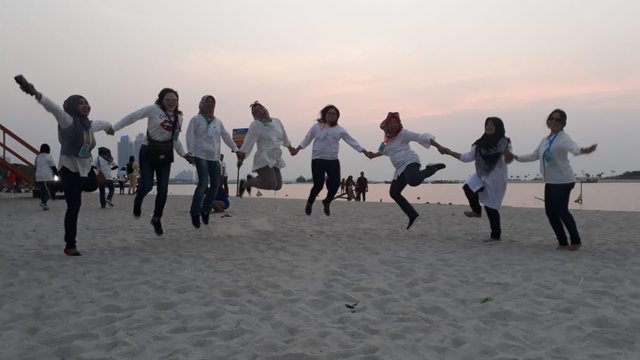 Could you find me?
We spent the afternoon until evening there, there were games, photos section, dinner and also talent show.
I asked a friend to take a photo for me before went back to the hotel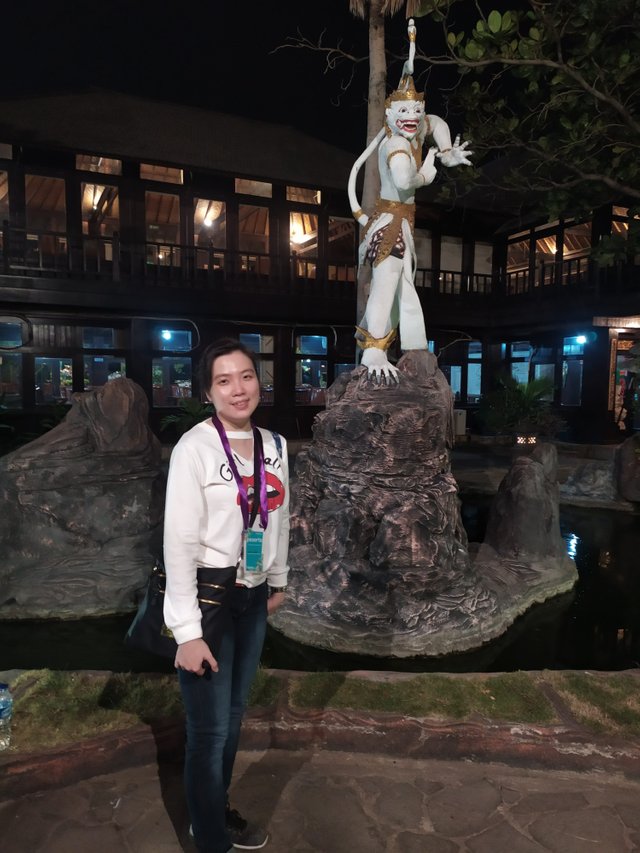 We had so much fun here.
Absolutely i would love to have another beachy weekend.
And the breakfast tomorrow morning at the hotel was also amazing. I had already written about it here https://tasteem.io/post/42790
Hope you could travel to Jakarta and go to Ancol beach too.
---
Posted from my blog with Steem中文社区 : http://cnstm.org/blog/2019/09/26/a-travel-choice-beachy-weekend-at-jakarta/
---