Yesterday afternoon and i was a bit hungry.. It was around 4 pm, we were in PP. It was Pacific Place, a mall in SCBD (Sudirman Central Business District) area, South Jakarta.
We decided to have tea time and passed through the restaurants area on the 5th floor but then we tried to enter kimukatsu, a japanese franchise restaurant. I know it was tea time and we could have some english tea and cookies, but we chose katsu yesterday.
How it looked from outside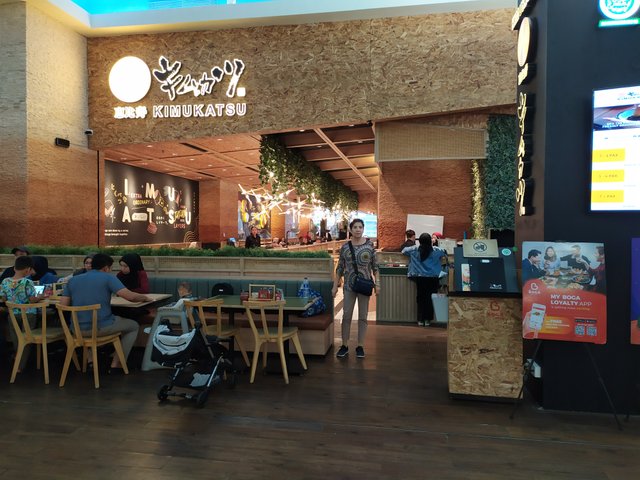 Kimukatsu like its' name, had the specialities of katsu dish.
Some of the menu here

The dining area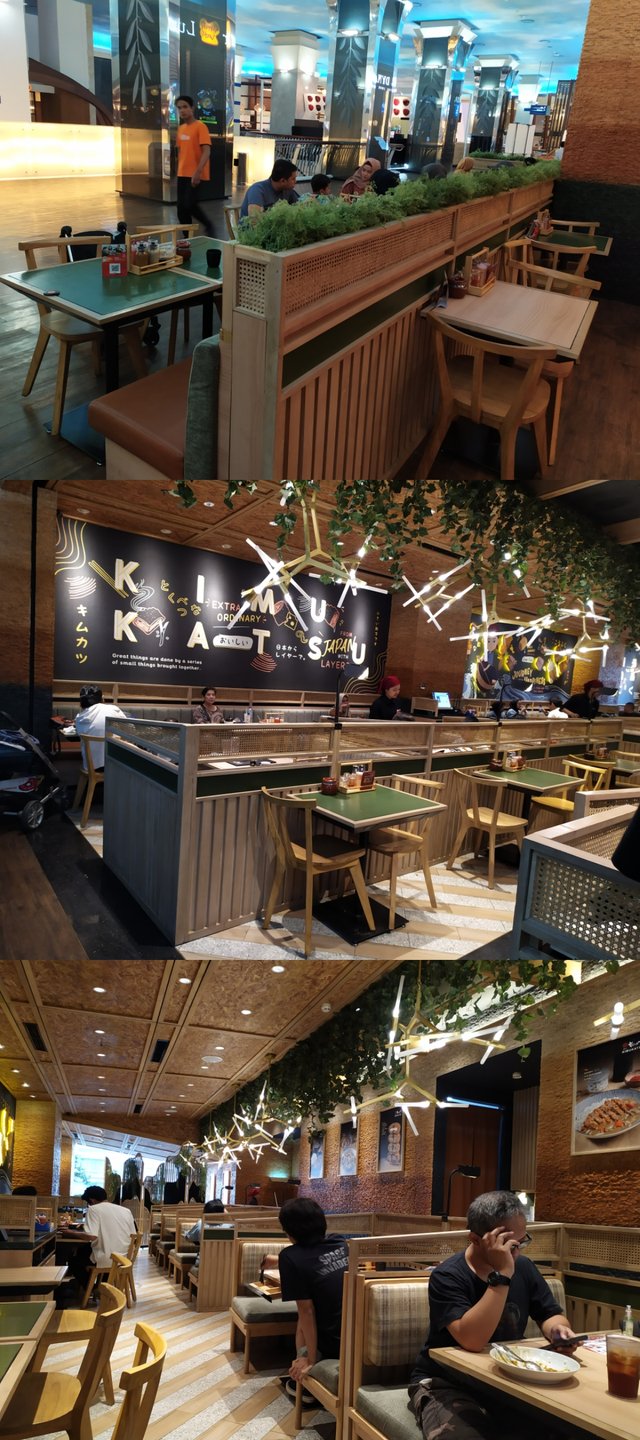 I liked the decoration here. Cozy, minimalist and comfortable. They used mostly the wood material for the restaurant.
They had a large dining area, inside and outside
And they also had some arts on their wall. I took some photos of my mom there.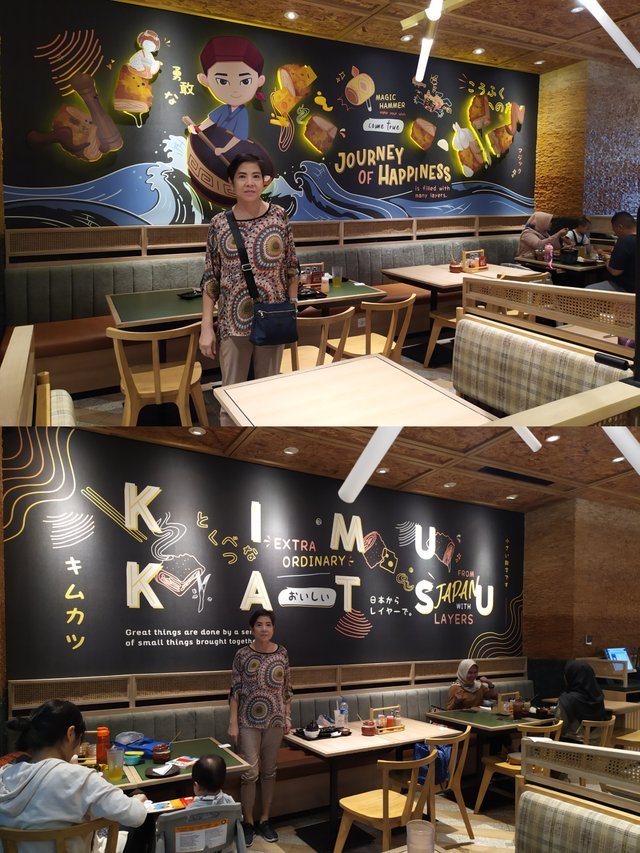 Pssstt..
they had a secret drawer on each table to put the chopsticks and also tissue.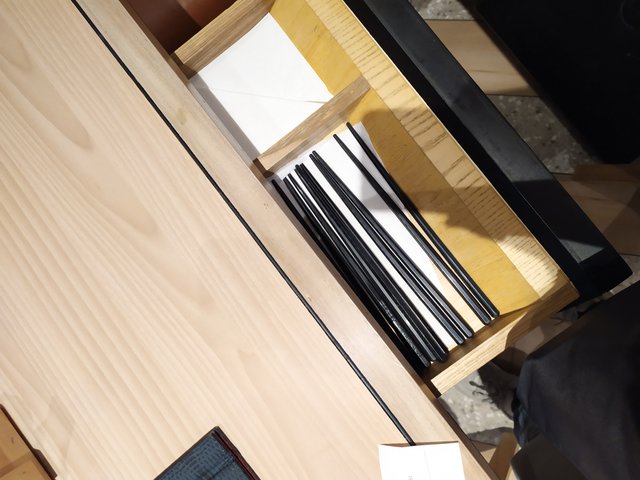 We didn't wait for any longer for the tori kawa (鶏皮) to be served.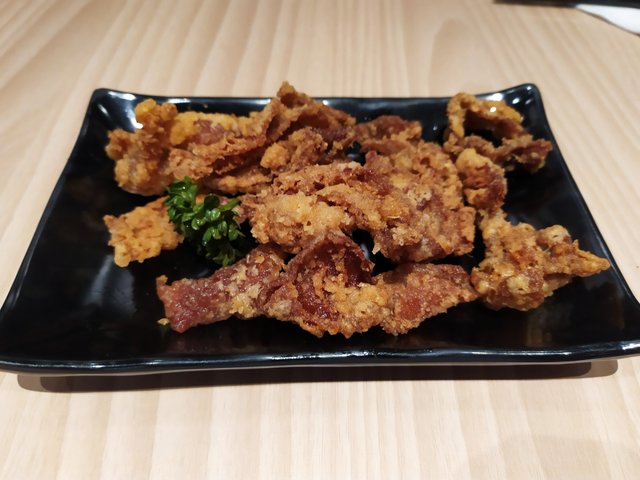 It were really crispy and savory. おいしい! It was also a bit spicy from the pepper they used.
I added the spicy mayonaise to make it tastier.
Then after waiting for several times (although it wasn't dine time, many customers were here), a waiter served the original chicken katsu set.

The chicken katsu had the layers of chicken meat which made it different with any others chicken katsu i had ever had. The flavor was savory and a bit spicy from the pepper in its' ingredient. It had the crispy outside but soft meat inside. The flavor of miso soup was authentic, savory and so miso, you could smell it and taste it. Like usually, it had seaweed and also tofu. You could made your own style of sauce here cause they provided a complete set of sauce on each table.
You could try to eat special layer katsu and also tori kawa like what we ate at
Kimokatsu
Japanese restaurant
5th floor Pacific Place
SCBD, South Jakarta
---
Posted from my blog with Steem中文社区 : http://cnstm.org/blog/2019/09/29/eating-katsu-%e3%81%8b%e3%81%a4-for-teatime/
---