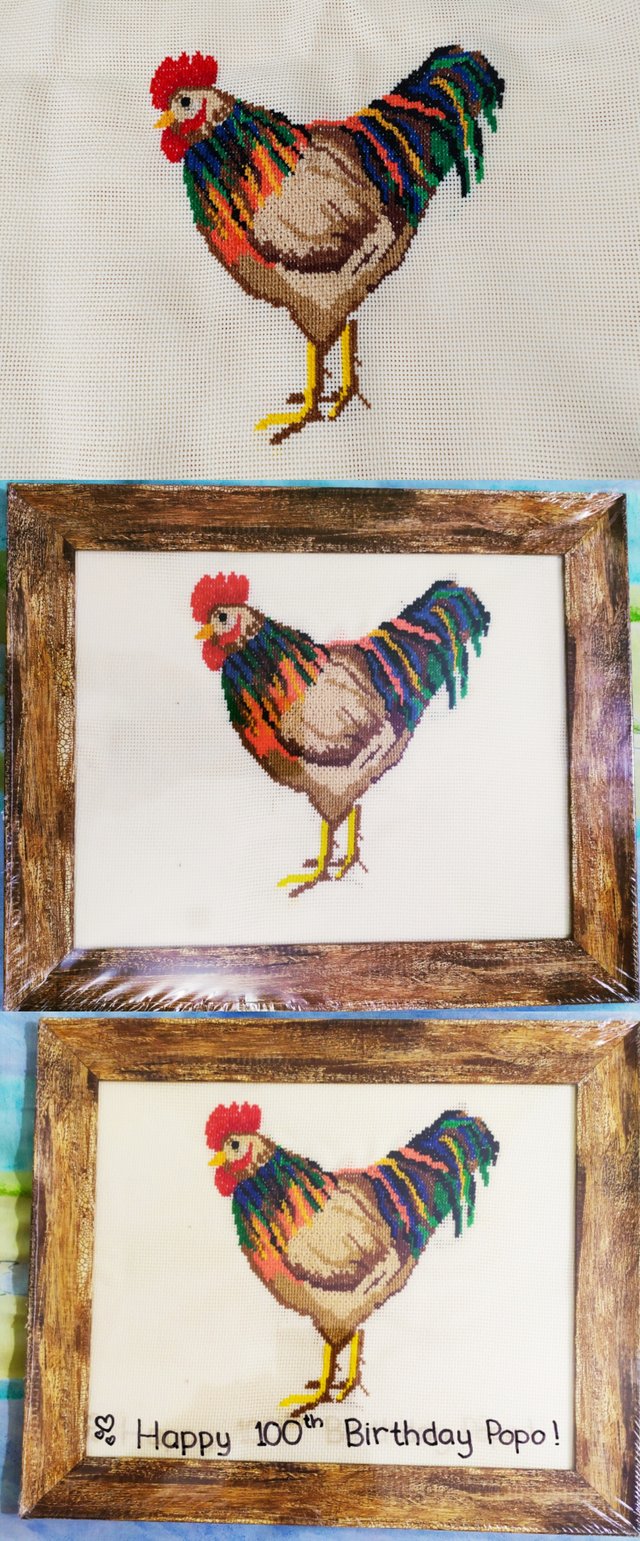 Hello, friends!
Finally i could finished a belated birthday present for my grandma. Her 100th birthday was October 1st, 2019. I just finished the cross stitch friday night, and it took more than one and a half month for me to finish it. But i am happy that she was happy to accept this last saturday. Now i would like to share how to make it.
The materials and things needed:
Natural color cross stitch fabrics
Embroidery needle
Many colors of embroidery threads (yellow, dark yellow, orange, brown, medium brown, gold brown, cream, white cream, green, emerald green, red, dark red, blue, black)
All of this rooster is made by using cross stitch, and no back stitch or any other stitches.
How to make it:
STEP 1-4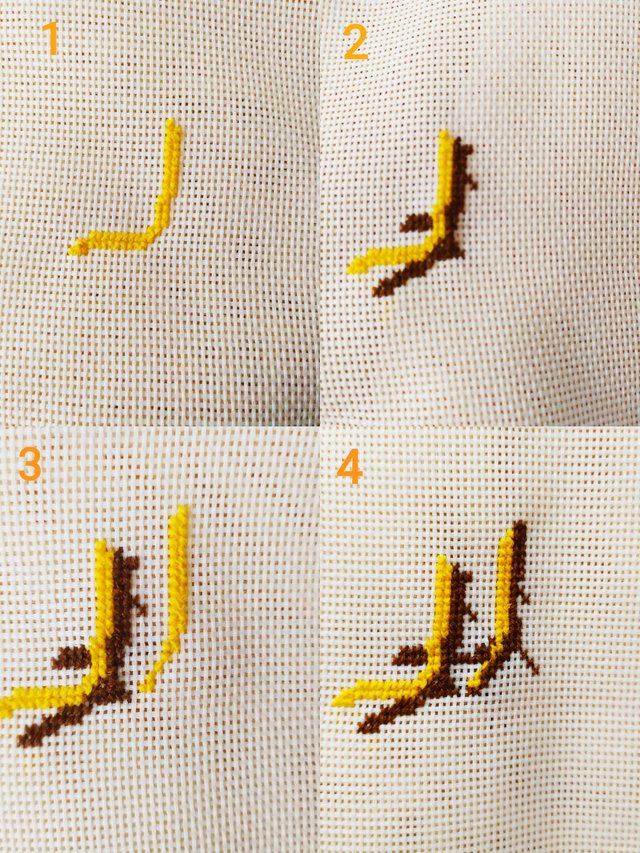 Start from the bottom, the two feet, start from the left feet cross stitch with double thread of yellow color then brown color. Did the same for the right foot.
STEP 5-8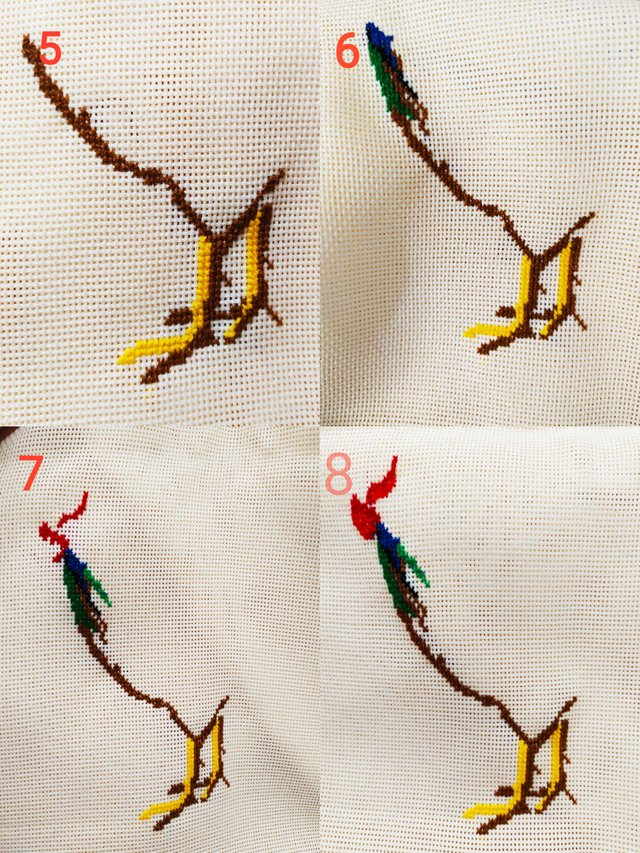 Make the outer line for the left bottom of the body with double brown then double green and double blue threads. Then go to the head with double red threads. The outline and the area near it using the dark red, while inside with the double red thread.
STEP 9-12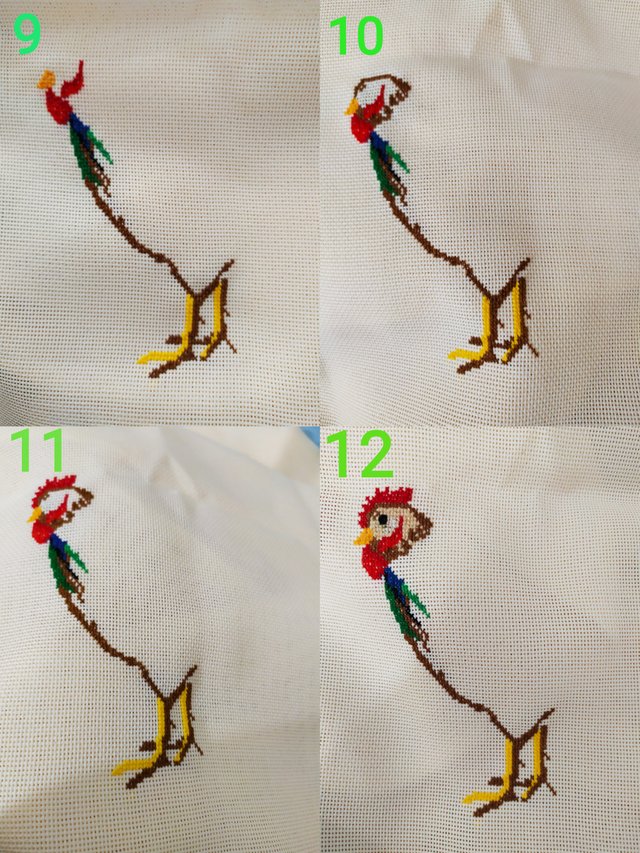 Using the double dark yellow threads cross stitch the beak. Then the outer head with double brown threads. Upper head with the red color and then fill in the head with the cream and also a bit of white cream for the area near eye then finish it with double black threads for the eye.
STEP 13-16
Cross stitch the top of the head w![](
yukenzhen.aliyuncs.com/2019/10/IMG_20191006_203330.jpg)
ith double red threads, and start always from the outline to make it easier. Start to fill the neck part with double thread of some colors: orange, dark yellow, brown, blue, green, emerald green, and black.
STEP 17-20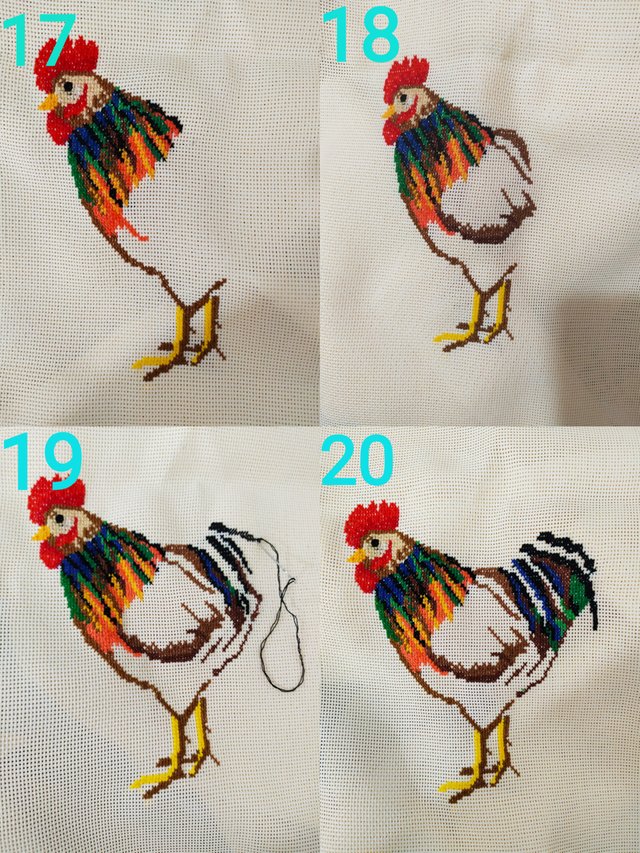 Continue with the black, orange and dark yellow for the neck. Then the outline of the wing with double brown and double dark brown threads. And the tail part with some colors like blue, green, brown and black.
STEP 21-24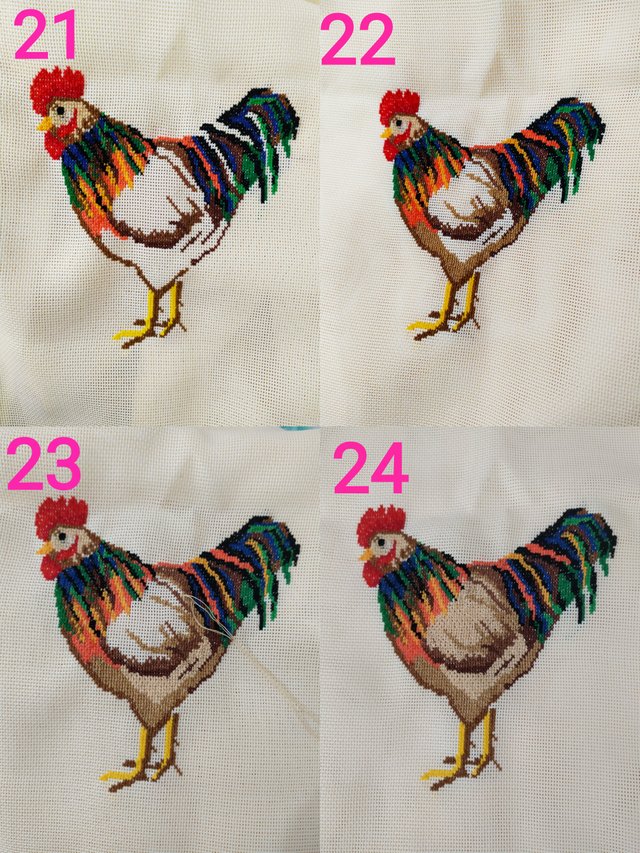 Complete the tail with orange, brown, dark brown, emerald green, brown and dark brown. Then the gold brown color to near brown outline to fill the body and also the wing. Last one finish it all with the double cream threads.
Then it is finished, you could put it in a frame like mine or you could also modify it into other useful things such as cushion, tea pot cover or any other things you like.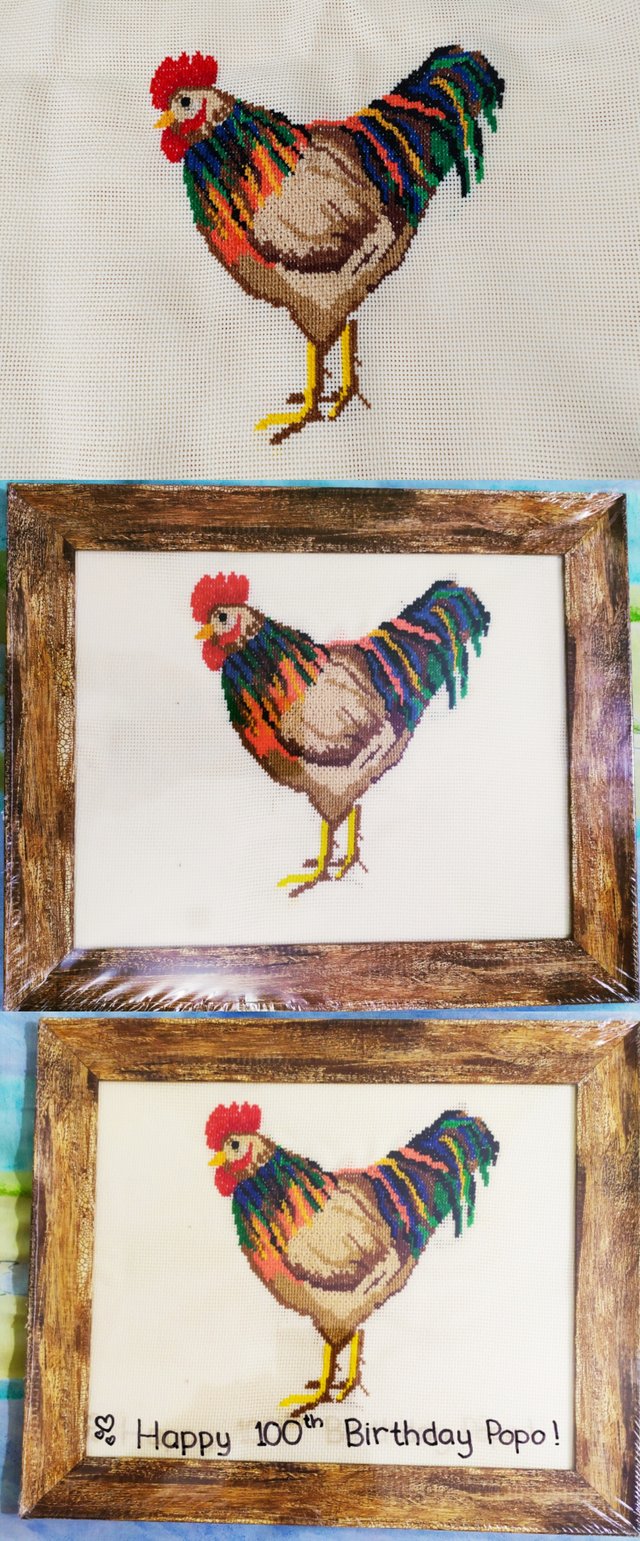 Happy stitching!
---
Posted from my blog with Steem中文社区 : http://cnstm.org/blog/2019/10/07/male-chicken-rooster-easy-handmade-how-to/
---