Armenia is a country in the South Caucasus region of Eurasia.
Located in Western Asia on the Armenian Highlands, it is bordered by Turkey to the west, Georgia to the north, the de facto independent Republic of Artsakh and Azerbaijan to the east, and Iran and Azerbaijan's exclave of Nakhchivan to the south.
They have been emitting (in Germany) the series Noah's Ark since 2012, always with the same design.
The coins are made of silver with 99.9% purity and the weights are:
100 Dram - 7.77g
200 Dram - 15.55g
500 Dram - 1oz
1,000 Dram - 5oz
5,000 Dram - 10oz
10,000 Dram - 1kg
I will show you a 2019 5,000 Dram Brilliant Uncirculated coin.
On the obverse we see the Coat of Arms of the Republic of Armenia with weight, fineness, and denomination.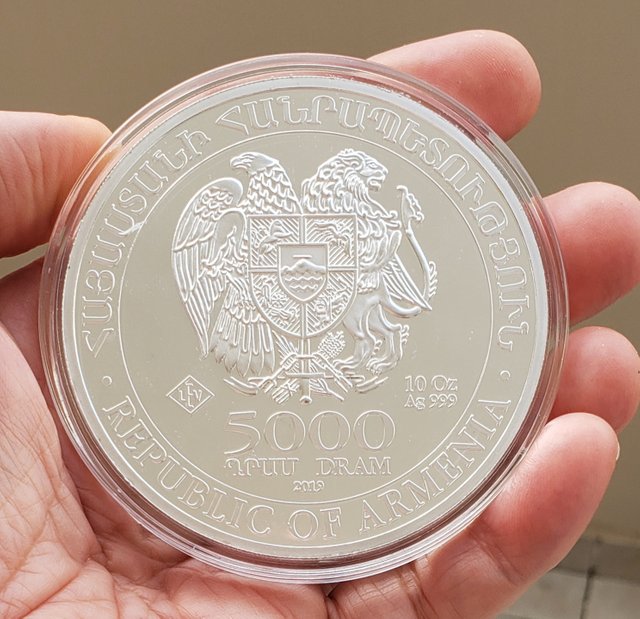 On the reverse we see the rising sun behind Mount Ararat illuminating Noah's Ark and a dove carrying an olive branch.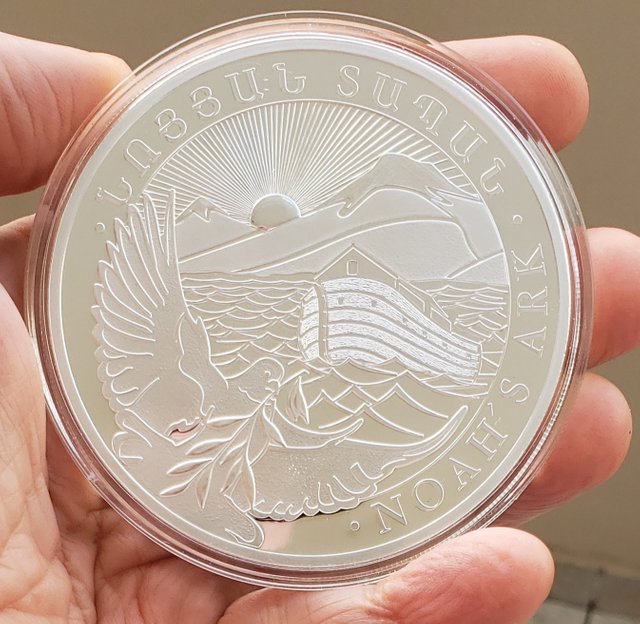 It is interesting to note that "Republic of Armenia" and "Noah's Ark" are written in English on the coin...
I hope you have enjoyed this article.
Thank you for reading. Please comment, upvote, resteem and advise me.