This coin takes its place among a long running and remarkably popular series, the Chinese Panda series, minted at several of China's leading mints and enjoyed by collectors since 1982, with a gold series.
The silver series only came into production the following year, in 1983 and also skipped a release in 1986.
Since 1983 they are 10 Yuan coins weighting 1oz (31.1g) with 99.9% silver purity and Brilliant Uncirculated finish. From 2016 on, the weight changed to 30g, with the same purity and finish.
The reverse design, which has a fresh face with every year's release, is a portrayal of a mother Panda lovingly embracing her young.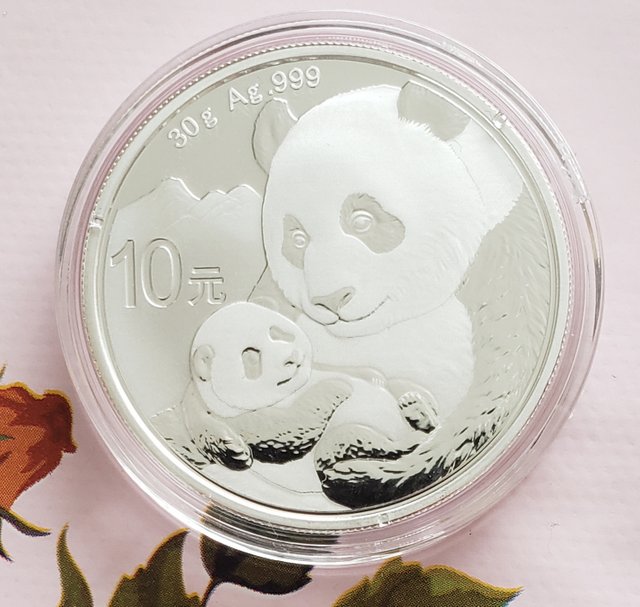 The obverse features a familiar sight to collectors of the series, as it's been the same since 1982: a meticulous etching of the "Hall of Prayer for Abundant Harvests" in Beijing, located at the "Temple of Heaven". Included on the obverse is the legend of "The People's Republic of China" displayed in the native script, as well as the coin's year of release, 2019.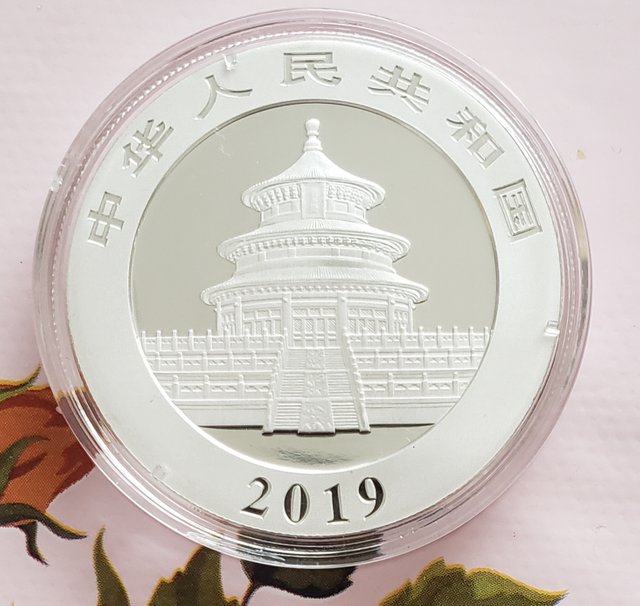 Thank you for reading. Please comment, upvote, resteem and advise me.