The African Ounce bullion coins, issued in association with the government of Rwanda, feature changing yearly designs and celebrate Africa's rich catalog of fauna.
Rwanda is an ecologically rich, landlocked country, home to one of the world's most critically endangered bird species, the Shoebill Stork, of which there are reported to be less than 5000 in the wild.
This coin, a 2019 50 Francs, weights 1oz (31.1g) with 99.9% silver purity and Brilliant Uncirculated finish.
The reverse design features the Shoebill Stork, depicted in detail.
A mated pair hold the field, along with a contoured map of the continent of Africa with a rugged finish.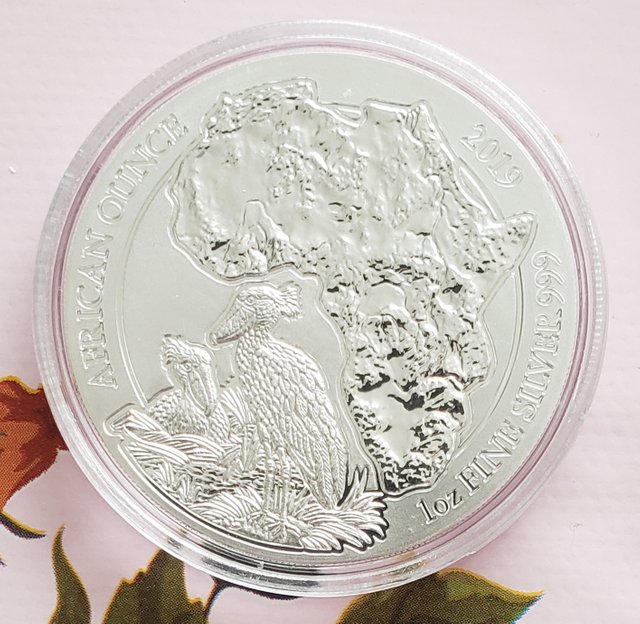 The obverse features the coat of arms of Rwanda.
This seal was redesigned by the national government in 2001.
Along the bottom of the seal is the engraving "Ubumwe-Umurimo-Igihugu", which translates from local Kinyarwanda to English as "Unity, Work, Patriotism".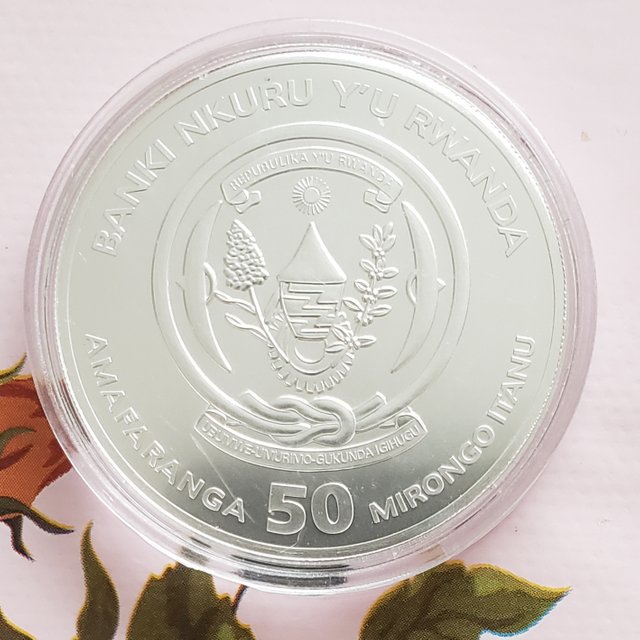 Thank you for reading. Please comment, upvote, resteem and advise me.