This all new series recreates the story of the founding of the renowned Austrian Mint in three unique offerings (of which this coin is the first), in celebration of the mint's 825th anniversary.
Duke Leopold funded the building of the fortress and town of Wiener Neustadt in 1194, with the ransom, in silver, paid to him after his 'kidnapping' of the English king, Richard the Lionheart, whom Leopold had cunningly seen fit to hold hostage, after the two had had a heated meeting of tempers in 1191.
This is a 2019 1.5 Euro from Austria, weighting 1oz with 99.9% silver purity and Brilliant Uncirculated finish. The mintage was 100,000 units.
The coin's reverse depicts, in astonishing detail, the original Burg Wiener Neustadt, built between 1193 and 1194. This was the first castle in Wiener Neustadt.
Only a light border distracts from the reverse's remarkable feature, which showcases the castle and its grounds in all their glory, each turret, window, brick and leaf stunningly realized.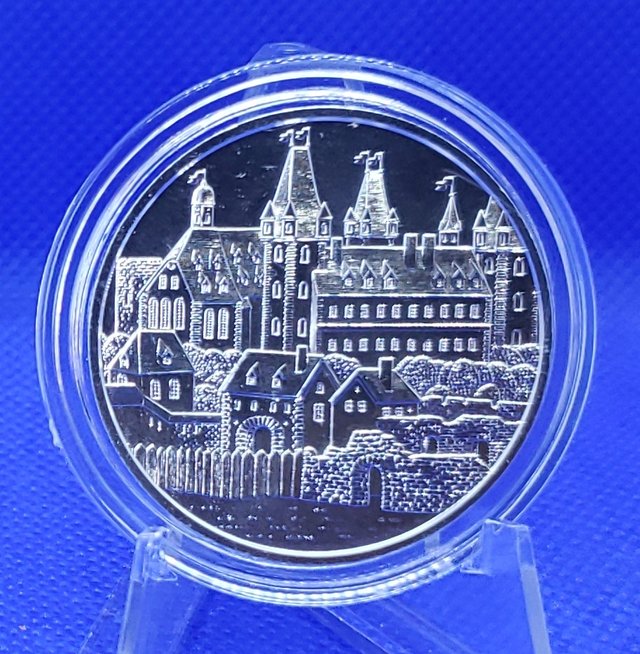 The obverse features a stylized rendering of a one of Leopold's crusaders on horseback, his trademark shield, helmet and banners clearly visible.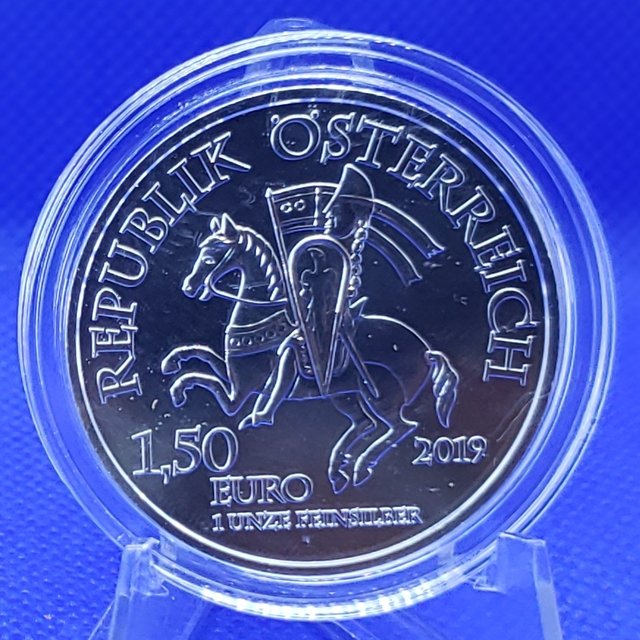 Thank you for reading. Please comment, upvote, resteem and advise me.