From eggs to Caterpillar to Chrysalis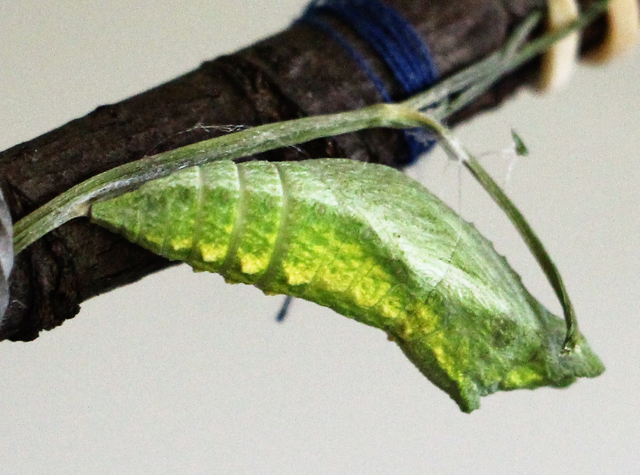 We watched a swallowtail butterfly lay some eggs in our herb garden, so we recovered some eggs to see if they'll hatch.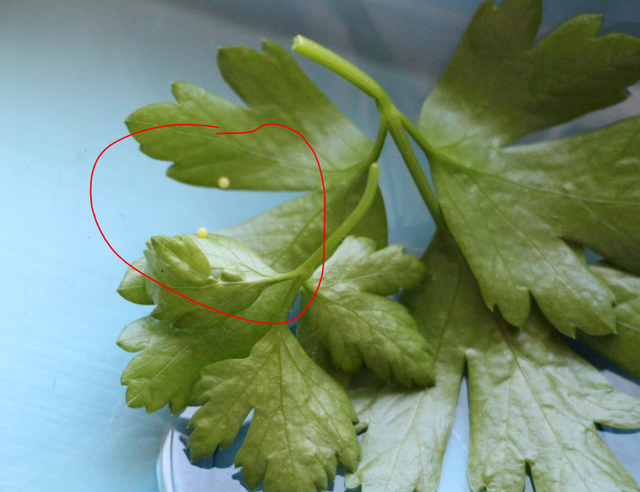 We put them in jars with some yummy parsley to eat.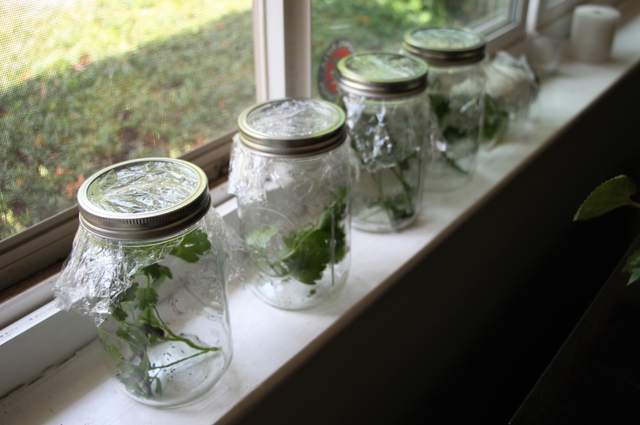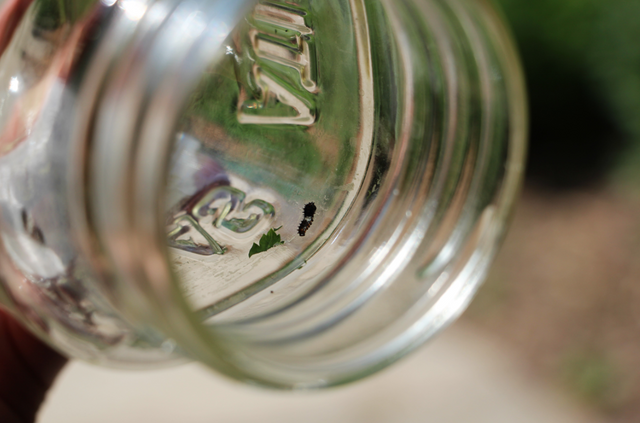 They start of so tiny! But they eat and grow and grow.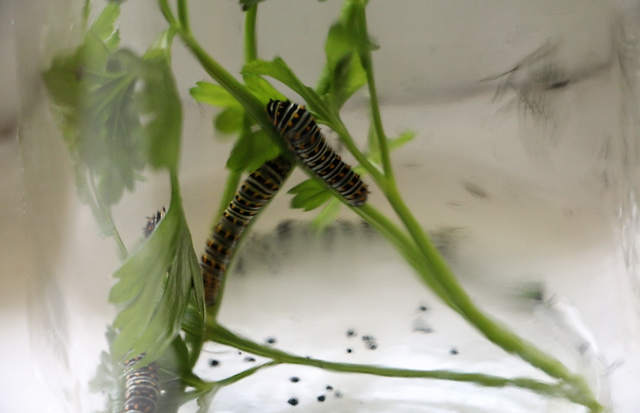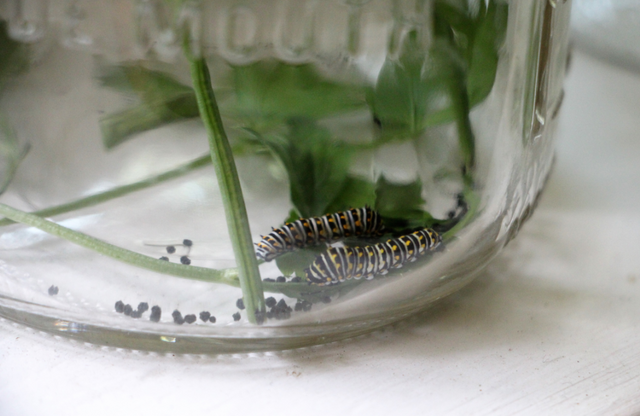 They get pretty fat after a while. Then they climb up a branch and begin forming the chrysalis.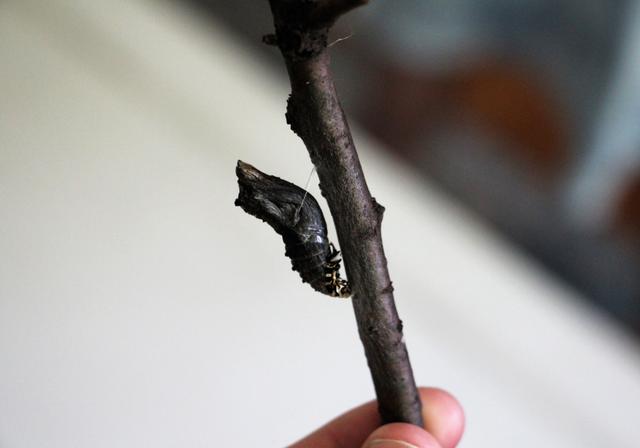 One formed on a brown branch and the chrysalis was brown.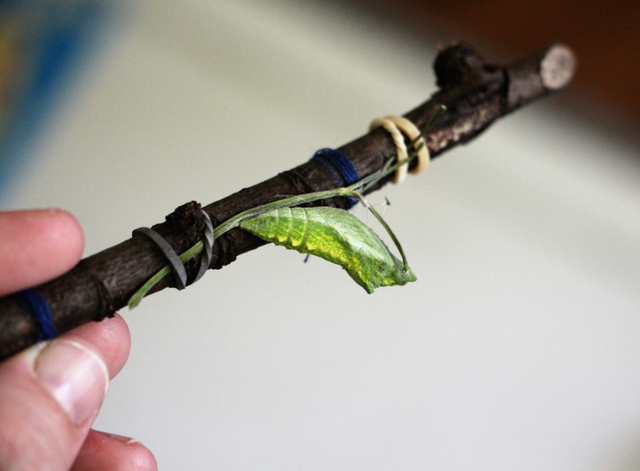 The other climbed up a parsley branch and the chrysalis was green.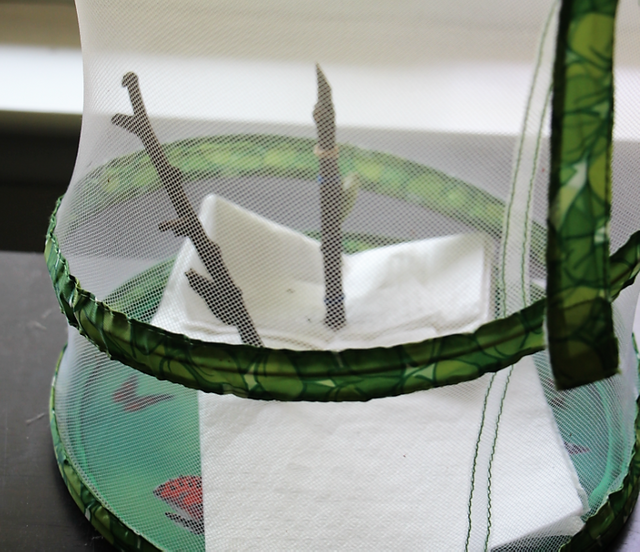 They're hanging out in the butterfly cage, just waiting to emerge as a butterfly. We hope to capture them coming out, but they often do it at night. One morning we'll have some butterflies!
I hope you enjoyed this #storyinphotos.
I enjoy the new tribes forming on the blockchain, my favorites are #palnet #sct #sportstalk and of course #lassecash
---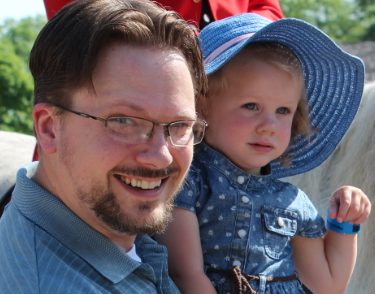 Benjamin Turner: God fearer. Rooted in Messiah. Husband of @lturner. Father of four wonderful children. The guy behind the camera. Steemit enthusiast.
Bless the Most High!

Teach Your Children Liberty!
For a limited time, use coupon code forty for 40% off your purchase! Check out the books here.