Summary
"As fashionable as it is to discuss the upcoming recession (yield curve inverted, the Fed started to cut, etc.), there's one area few take into consideration.
The stubborn U.S. consumer contradicts rece ssionary fears.
In fact, a closer look into the health of the consumer reveals some interesting (to say the least) developments.
This idea was discussed in more depth with members of my private investing community, The Lead-Lag Report. Get started today »
"Each consumer has the power of their wallet and their voice. They can exercise that." – David Droga
As fashionable as it is to discuss the upcoming recession (yield curve inverted, the Fed started to cut, etc.), there's one area few take into consideration. The stubborn U.S. consumer contradicts recessionary fears. In fact, a closer look into the health of the consumer reveals some interesting (to say the least) developments.
In one of my recent Lead-Lag Reports, I noted high consumer confidence levels. Despite the madness in financial markets, U.S. consumers remain very confident. Admittedly, markets tend to price in things faster than consumers (general public), but this is remarkable strength in the face of continuous headline news about trade wars and a coming recession.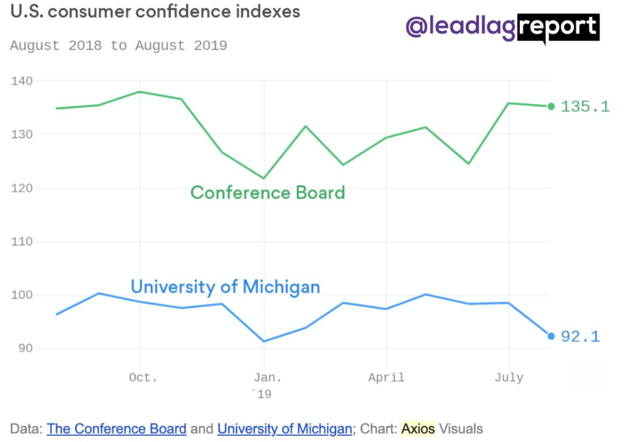 As an economic indicator, consumer confidence shows trust in the economy and one's personal financial situation. The idea is that high levels of consumer confidence reflect a potential increase in consumer spending.
If the consumer (the real engine of economic growth) increases spending, the economy expands. Or, to put it mildly, GDP will have a hard contracting, making recession less likely
So let's dive into some details. Bears won't be happy to find out that consumer spending in the United States reached an all-time high of $13.25 billion in the second quarter of 2019. That trend has been rising for quite some time.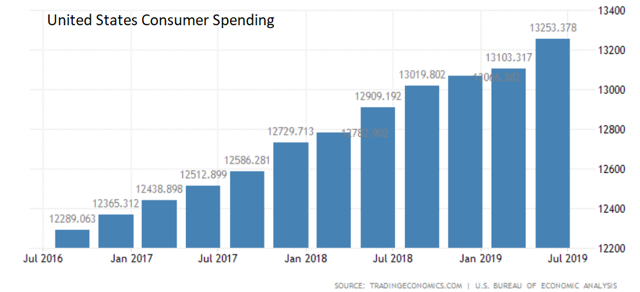 Accounting for a bit more than two-thirds of U.S. economic activity, consumer spending keeps advancing. Helped by the lowest unemployment rate in nearly 50 years and increased job security, it will have a hard time reversing course."
---
Author Bio:

This article was written by Michael A. Gayed. An author on Seeking Alpha and founder of the Lead Lag Report.
Steem Account: @leadlagreport
Twitter Account: leadlagreport
Learn more about Michael A. Gayed on Seeking Alpha
Steem Account Status: Unclaimed
Are you Michael A. Gayed (a.k.a. leadlagreport)? If so, you have a Steem account that is unclaimed with pending cryptocurrency rewards sitting in it from your content. Your account was reserved by the Steemleo team and is receiving the rewards of all posts syndicated from your content on other sites.
If you want to claim this account and the rewards that it has been collecting, please contact the Steemleo team via twitter or discord to claim the account. You can also view the rewards currently sitting in the account by visiting the wallet page for this account.
What is Steemleo Content Syndication?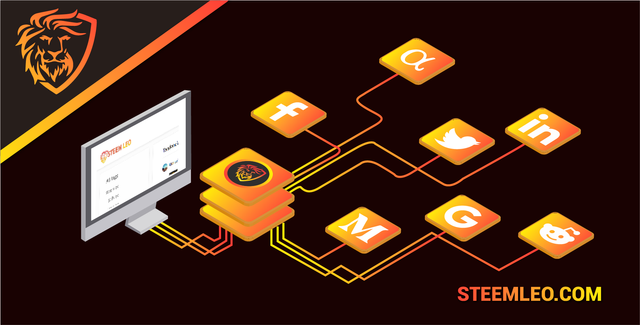 The Steemleo community is syndicating high-quality financial content from across the internet. We're also creating free Steem accounts for the authors of that content who have not yet discovered the Steem blockchain as a means to monetizing their content and we're listing those accounts as the 100% beneficiaries to all the rewards. If you want to learn more about Steemleo's content syndication strategy, click here.