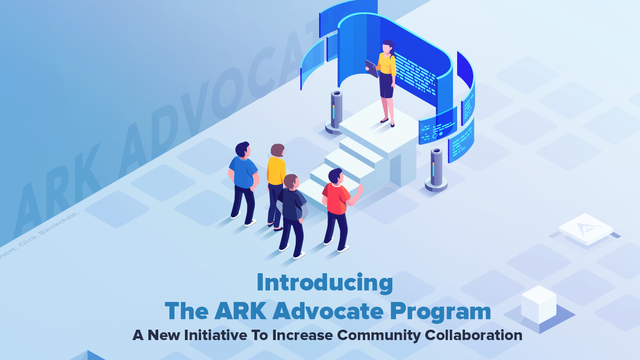 "As the ARK community continues to expand globally, we're increasing our efforts to harness the talents and skills of individuals who have a desire to spread the word about ARK. Today, we are launching the ARK Advocate Program, an exciting new program designed to give community members that love ARK an opportunity to become officially certified, travel to meetups, earn bounties and most importantly, talk about ARK!
To learn more about the ARK Advocate Program, visit: ark.io/ark-advocate
Community Outreach
Over the past few months, ARK has made a significant effort to improve our outreach with developers through our weekly AMA's, Developer Roundtable meetings, and the launch of the Tier 0 Program. Although community developers are an integral part of the ARK Ecosystem, we are keen to ensure that those who have talents in other areas also have a means of contributing in a meaningful way.
What is the ARK Advocate Program?
The ARK Advocate Program is a new initiative that empowers community members to receive certification to represent ARK.io in an official capacity. This program enables ARK to better recognize, support and collaborate with our community members who wish to contribute to our community growth. Blockchain events, conferences, and meetups are ever-growing in popularity and scope, creating an exciting opportunity for ARK Advocates to step in and discuss all things ARK, hand out swag and earn bounties for doing so!
The ARK Advocate Program will enable community members to travel, host, attend and present at the following events;
Community Meetups
Small Conferences
Workshops (If technical requirements are met)
Through the application and training process, all ARK Advocates will be well equipped with a certification, presentations, and swag to strengthen the ARK message within local communities across the globe.
What are the Benefits?
If you love ARK, becoming an ARK Advocate is the perfect opportunity for you to help ARK succeed. Certified ARK Advocates will have the creative freedom to organize community meetups whether it be with other ARK enthusiasts, people completely new to ARK, or maybe even people new to blockchain technology and crypto in general. How you wish to organize your event is entirely up to you, but we will always be here to help you along. We will help promote your event through our outreach initiatives and provide a budget to ensure that your event is a success.
Explaining ARK's robust suite of technologies to newcomers can be complex. That is why we have designed a training course that will teach you everything you need to know to be able to properly present ARK in a variety of different environments. By joining the program, you will unlock opportunities to travel, talk about ARK and earn bounties along the way. Who knows, you may even become a guest star on the next ARK Adventure vlog.
How will ARK.io support the ARK Advocate Program?
The following will become immediately available to all certified Advocates.
Official presentation slides on various themes
ARK swag kits
Official support and promotion of events
Event listings on the ARK.io events page
Access to direct communication channels with the ARK Team.
Bounties and/or expense reimbursements (amount TBD)"
Written By Sam Harper-Pittam (Community Engagement Manager @ Ark.io
---
Author Bio:

This article was originally posted on the official Ark Blog.
Steem Account: @blog.ark
Twitter Account: ArkEcosystem
Learn more about the Ark Blockchain Ecosystem on their official blog
Steem Account Status: Unclaimed
Are you on the official Ark Team? If so, you have a Steem account that is unclaimed with pending cryptocurrency rewards sitting in it from your content. Your account was reserved by the Steemleo team and is receiving the rewards of all posts syndicated from your content on other sites.
If you want to claim this account and the rewards that it has been collecting, please contact the Steemleo team via twitter or discord to claim the account. You can also view the rewards currently sitting in the account by visiting the wallet page for this account.
What is Steemleo Content Syndication?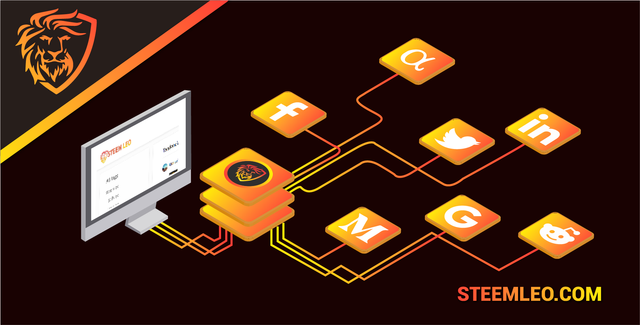 The Steemleo community is syndicating high-quality financial content from across the internet. We're also creating free Steem accounts for the authors of that content who have not yet discovered the Steem blockchain as a means to monetizing their content and we're listing those accounts as the 100% beneficiaries to all the rewards. If you want to learn more about Steemleo's content syndication strategy, click here.