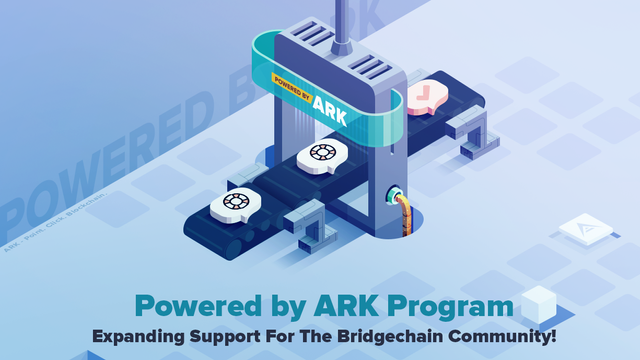 source
"As the ARK Ecosystem matures and the number of bridgechains running on the ARK Blockchain Platform grows, we're also maturing our partnership and support models to help support our ever-expanding community. Today we're introducing a new initiative, the "Powered by ARK" Program, to help do just that. This new initiative will create stronger ties between ARK bridgechains, allow projects to benefit from greater support from the ARK Development Team, and ultimately create a stronger and more cohesive ecosystem for all involved.
To learn more about the program visit the Powered by ARK website
It's Time to Build Bridges!
Over the past few months, the ARK team has made significant progress on the development of our core technology and solutions, including the release of the ARK Deployer.
Since then, we've not only seen the number of ARK bridgechains increase, but we've also seen increased interest from projects and developers who want to know more about starting their own ARK-based project or migrating an existing project to run on the ARK platform. With this in mind, we believe it's time to focus our attention more squarely on capturing and encouraging that enthusiasm with a formal system for vetting, collaborating with, and supporting these projects via the Powered by ARK Program.
The Powered by ARK (PBA) initiative is a formal program that aims to help us to better recognize, support and collaborate with projects building on ARK's technology.
We believe that through this new program, we can create stronger bonds within the ARK Ecosystem by connecting our most enthusiastic and capable bridgechains not only with the ARK team but with each other as well.
Essentially, by fostering an environment ripe for collaboration and idea-sharing, the Powered by ARK Program will enable projects to better tap into the rich resources available across the ecosystem to help grow their project, aid their development and ultimately maximize their success.
Why Join Powered by ARK?
By becoming a PBA member, bridgechains will unlock a number of key benefits that will help support their growth initiatives, including:
ARK Development Support
If you're a bridgechain looking for additional help or support from the ARK development team, then the PBA program could be just what you need. Those bridgechains inducted into the PBA program will benefit from priority access to and support from, the ARK Development Team. You'll get a dedicated Slack channel monitored by our team where you'll be able to ask questions, receive feedback, and get all the help and support you need to push your project to the next level.

Relationship Building and Networking
The main goal of the Powered by ARK Program is to bring the ARK Ecosystem closer together. As a PBA member, you'll be able to build stronger ties with other bridgechains in the ARK Ecosystem. We'll introduce you to other PBA members who can provide help, support, knowledge, ideas, and feedback that can help grow your project.

Audience Expansion & User Acquisition Opportunities
As part of the PBA application process, you'll be introduced to the vibrant ARK community via the ARK Crypto Podcast and our AMA features. This means exclusive access to an open and engaged blockchain, crypto and development focused community who always love to learn more about projects building on ARK.
We see this as just the beginning of what we hope will be a new era of collaboration and support within the ecosystem. As we add new partners, we'll continue to expand and adapt the program to include more opportunities for growth, support, and outreach — allowing us to provide the best possible guidance to the growing roster of bridgechains supporting ARK and ARK Core development."
---
Author Bio:

This article was originally posted on the official Ark Blog by Katie Phillips, the Marketing Manager at ARK.io.
Steem Account: @blog.ark
Twitter Account: ArkEcosystem
Learn more about the Ark Blockchain Ecosystem on their official blog
Steem Account Status: Unclaimed
Are you on the official Ark Team? If so, you have a Steem account that is unclaimed with pending cryptocurrency rewards sitting in it from your content. Your account was reserved by the Steemleo team and is receiving the rewards of all posts syndicated from your content on other sites.
If you want to claim this account and the rewards that it has been collecting, please contact the Steemleo team via twitter or discord to claim the account. You can also view the rewards currently sitting in the account by visiting the wallet page for this account.
What is Steemleo Content Syndication?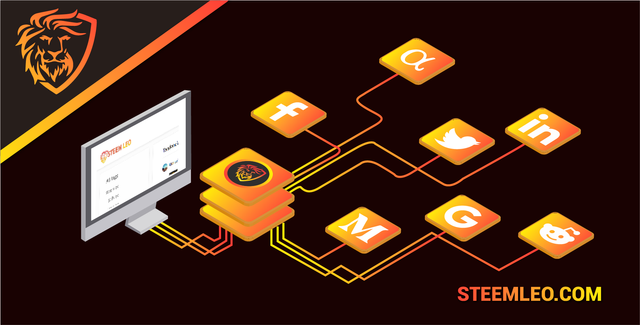 The Steemleo community is syndicating high-quality financial content from across the internet. We're also creating free Steem accounts for the authors of that content who have not yet discovered the Steem blockchain as a means to monetizing their content and we're listing those accounts as the 100% beneficiaries to all the rewards. If you want to learn more about Steemleo's content syndication strategy, click here.