"Summary:
Nvidia Q2 earnings were largely in line. The slight "beat" was made possible by some interesting items as we discuss below.
Soft Q3 guidance makes likely 2019 guidance will be missed. 2020 is shaping up to be worse.
While the stock went up after earnings, we are forecasting an ongoing decline in the stock as investors comes to grips with overvaluation.
This idea was discussed in more depth with members of my private investing community, Beyond The Hype. Start your free trial today »
In spite of the positive post earnings action of Nvidia (NVDA) stock, Q2 results show a company that is struggling to keep its growth narrative. CEO Jensen Huang chewed up the clock on the earnings call avoiding tough questions, answering specific questions with vague generalities, and trying to paint a picture of abundant growth. However, the underlying numbers do not support the narrative.
Nvidia's segment revenue breakdown continues to show a Company whose growth stalled in almost every segment for the last 2 years.


source
Note in the image above that Q2 FY20 revenues of $2.579B are lower than Q3 FY18 revenues of $2.636B from 7 quarters earlier! This is not the data that can justify Nvidia's lofty $90B valuation – about 9 times FY20 sales.
Q2 Results Were Decidedly Sub-par
At first look, Q2 results are within guidance and delivered about a 16% quarter over quarter revenue growth. But a closer look shows problems and suggests the growth vectors are not the ones investors would want to pay for.
Year over year growth is still solidly negative at -17%.
The much-ballyhooed Datacenter business shrank year-over-year from $760M to $655M. The Datacenter business is now in the 6th quarter of stagnation and decline as hyperscalers are deploying competitive solutions, including, in some cases, internal solutions. Management commentary suggests the demand from 2 key hyperscalers has declined dramatically and is only being made up in part by growth in enterprise business. CEO Jensen Huang claimed broad based growth while saying that visibility is limited. As an analyst pointed out on the earnings call, despite management narrative to the contrary, there is no evidence in the numbers of broad-based growth. The reality is that Datacenter business has also become competitive and ASPs are declining. Among other factors, there should be little doubt that Nvidia is losing market share to internal solutions and Advanced Micro Devices (AMD) in the data center. Market share losses have been highly visible in the cloud gaming and virtual machine applications.
Tegra revenues of $475M were up 140% sequentially from $198M in Q1 which means that $277M of growth this quarter came from this product line. Backing out estimated $150M in automotive revenues (excluding estimated approx. ~$50M development agreement), console business contributed about $125M growth. Note that the entire Gaming business grew only $258M ($1,313M - $1,055M). In other words, despite management claims of channel inventory clearing up and despite the launch of the RTX Super product line, in a seasonally strong quarter, Nvidia grew core high margin gaming revenues by only about $133M ($258M - $125M). In other words, about half of the growth in the Gaming segment came from the seasonal and lower margin Nintendo Switch business. This is neither the growth vector nor the quality of earnings that investors are looking for.
Automotive business was the strongest growth segment for the quarter. However, the growth was driven by a "development services agreement" and not due to product revenues. Management did not note the extent of the agreement other than to note that this was the primary driver. We estimate that this development agreement was about $50M and should be treated like NRE and not as a recurring business.
Nvidia's earnings releases show that the Company's ARs jumped from $1.24B to $1.56B (image below). Note that this AR jump is far higher than the revenue growth and occurred on an AR number that was already bloated. The ever increasing ARs, disproportional to growth, suggest that the Company has been stuffing products into the channel to make its guidance. We would argue that the Company would not have met the guidance otherwise."
---
Author Bio:

Steem Account: @enertuition
Twitter Account: enertuition
Learn more about EnerTuition on Seeking Alpha
Steem Account Status: Unclaimed
Are you EnerTuition? If so, you have a Steem account that is unclaimed with pending cryptocurrency rewards sitting in it from your content. Your account was reserved by the Steemleo team and is receiving the rewards of all posts syndicated from your content on other sites.
If you want to claim this account and the rewards that it has been collecting, please contact the Steemleo team via twitter or discord to claim the account. You can also view the rewards currently sitting in the account by visiting the wallet page for this account.
What is Steemleo Content Syndication?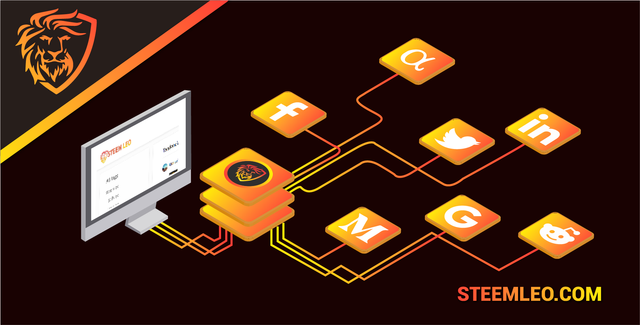 The Steemleo community is syndicating high-quality financial content from across the internet. We're also creating free Steem accounts for the authors of that content who have not yet discovered the Steem blockchain as a means to monetizing their content and we're listing those accounts as the 100% beneficiaries to all the rewards. If you want to learn more about Steemleo's content syndication strategy, click here.