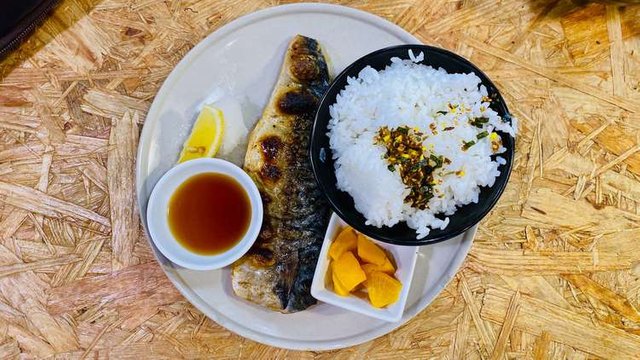 In Hong Kong, there are a lot of hidden restaurants you cannot see on the street. In the last few posts, I introduced some great restaurant hidden in Industrial Building. And this time, I am going to introduce a good Japanese restaurant hidden in a sports centre.
I don't know if there are restaurants or just canteens in public sports centre of other cities. But in HK we do have restaurants in public sports centre. Located in the Chai Wan sports centre near my home, there is one.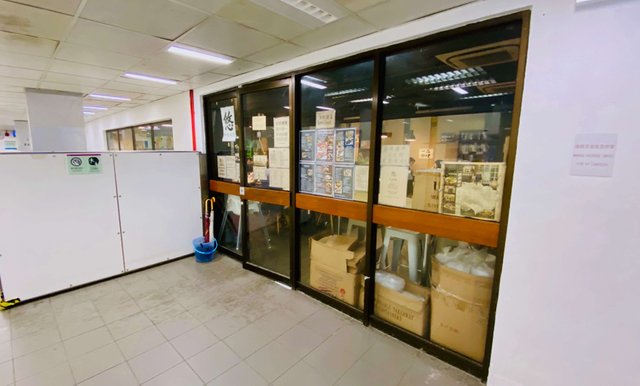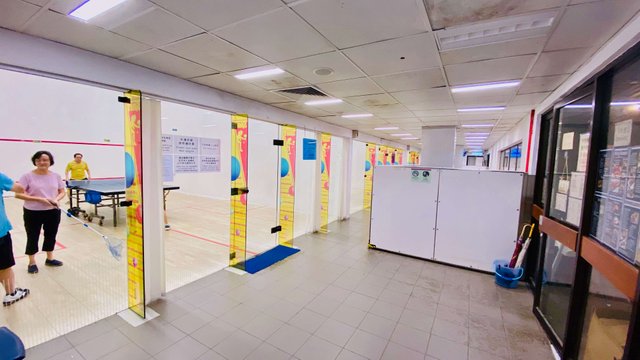 The restaurant is called "Leisure". Yes. It's very relaxing sitting in the restaurant. It's not big and not only serve the users of the sports centre, but also people like me.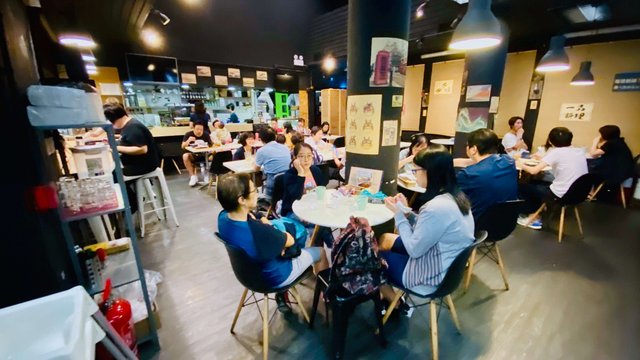 It provides different kinds of Japanese food including teeshoku set meal, curry, rice bowl and ramen noodle. But only chinese menu is available.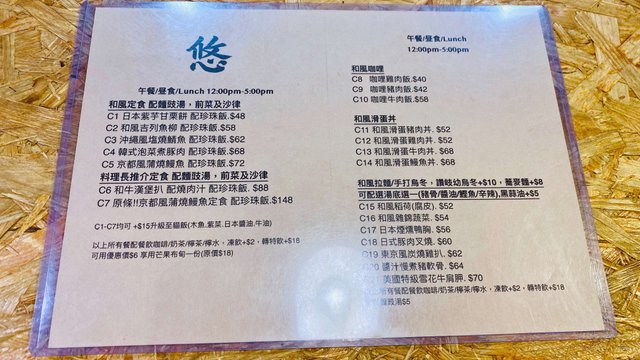 I ordered the salt grilled mackerel set meal. First it came with a miso soup and a vege salad.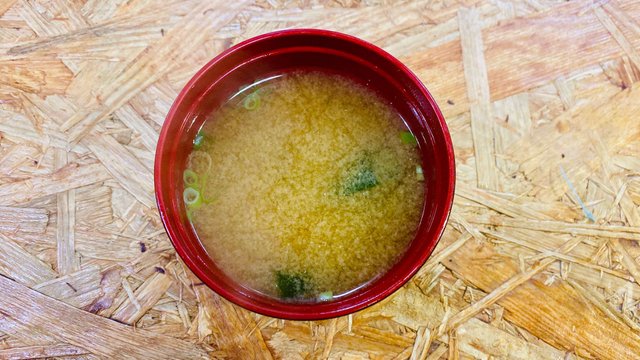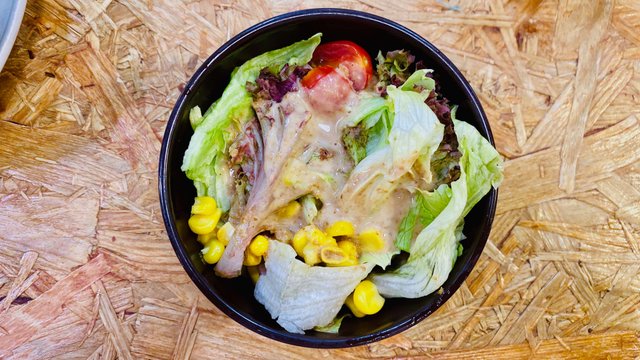 And it's the main dish! The mackerel was well grilled and the meat was so fresh. It's not too salty and was tender. Appetizing.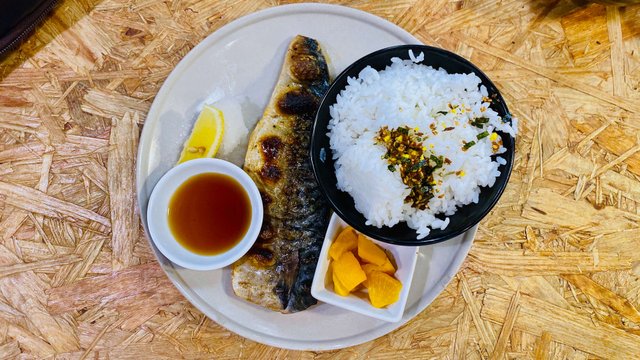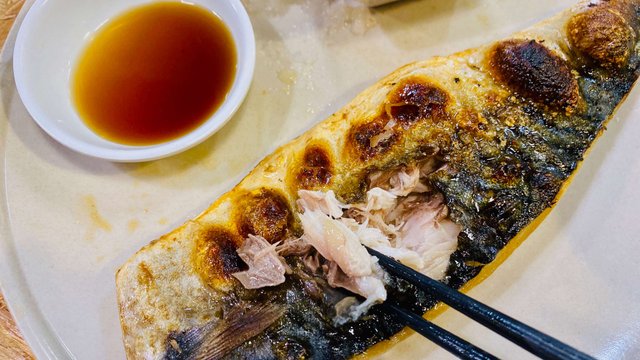 When I was going to pay the bill and leave, the waiter just gave me an egg pudding and said it's free. Oh so sweet!
Leisure is a very good restaurant, it's relaxing to kill time with a meal and coffee. I recommend to you.
---
Restaurant Information

Leisure



Hong Kong, 柴灣怡順街6號柴灣體育館1樓
---
Hong Kong Tasteem (20) - a Japanese restaurant hidden in a public sports centre
This post participated in the Tasteem contest Made in Japan