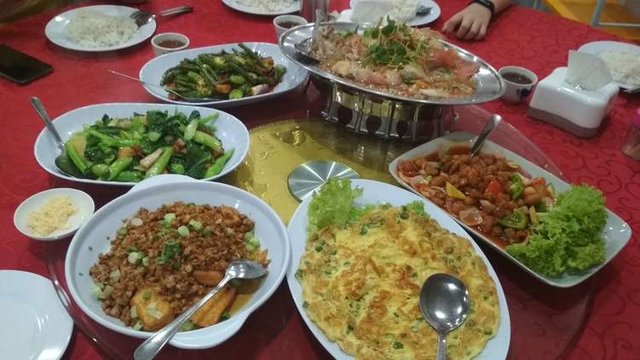 WDo you know when I'm talking about weekly choice, I'd say this is more of a cheap and fabulous! Several months ago I came to this restaurant and I did wrote a review of this restaurant under cheap and fabulous. This time around, it was my mom birthday, so we went to the restaurant once again, with a different approach! More food! More people all together!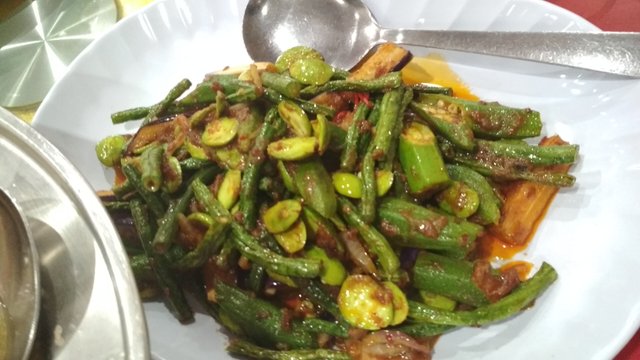 First of all, let's get down to business with a proper fried vegetable mixed dish. The dish were fried with long beans, petai, okra and eggplant. Fried with sambal chilli paste and dried shrimp, the taste is slightly spicy but extremely juicy.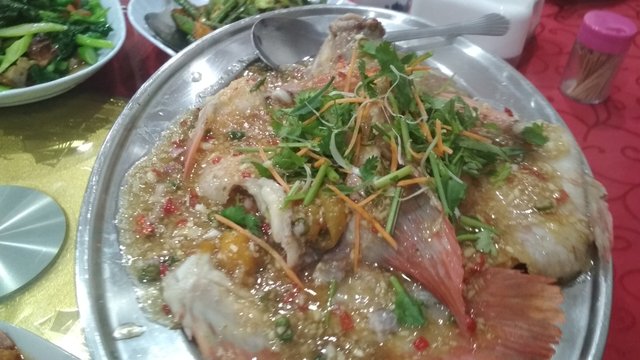 Came the steam fish with ginger gravy. It was seasoned with other spices such as green chilli as well as onion. If you like sweet, sour and spicy, this is the kind of fish for you! Fish is really fresh, but this type of Chinese steam fish has always rely on the skill of the chef, how long and how hot the steam cage they prepare the fish. Overcooked? The fish become sloshy and mushy. Too hot and cooked too fast, it cooked from the outside, but raw from the inside. It will be good when the fish is cooked enough to eat, and tear off the flesh without too much effort, served whilst it's still emitting vapor.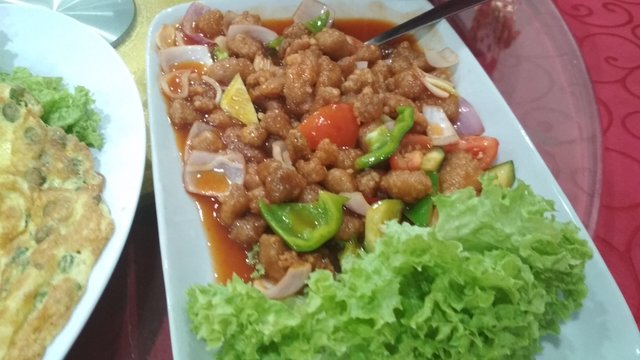 Here comes the star of the evening! Sweet sour pork cube. The pork has been cut into pieces, deep fried before it was fried with tomato gravy with mixed vegetable. Forget about the vegetables, adults would take them all, but it's for the kids! If you come to this restaurant with young children, be sure to get this dish! Rest assured you'll have no problem getting them sit there and finish their food!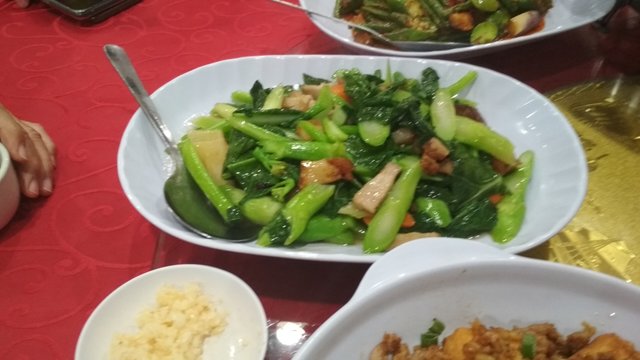 Fried vegetable with roast pork. Don't ask me why, because there's enough ladies there and queen said vegetable is good. At least, there is roast park in it.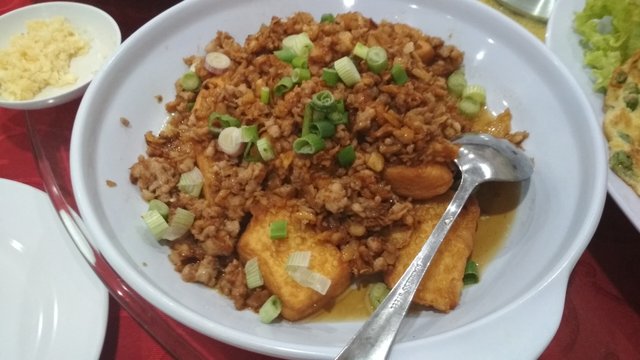 Last but not least, the minced meat tofu. I like this kind of egg blended tofu, not only the soy taste is strong, coupled with the egg texture it smells much better compare to pure tofu. And the craziest part is, the minced meat were fried with mushroom and salty soy sauce, having it swallow together with my manly tear. This definitely worth mentioned in the world best fusion food!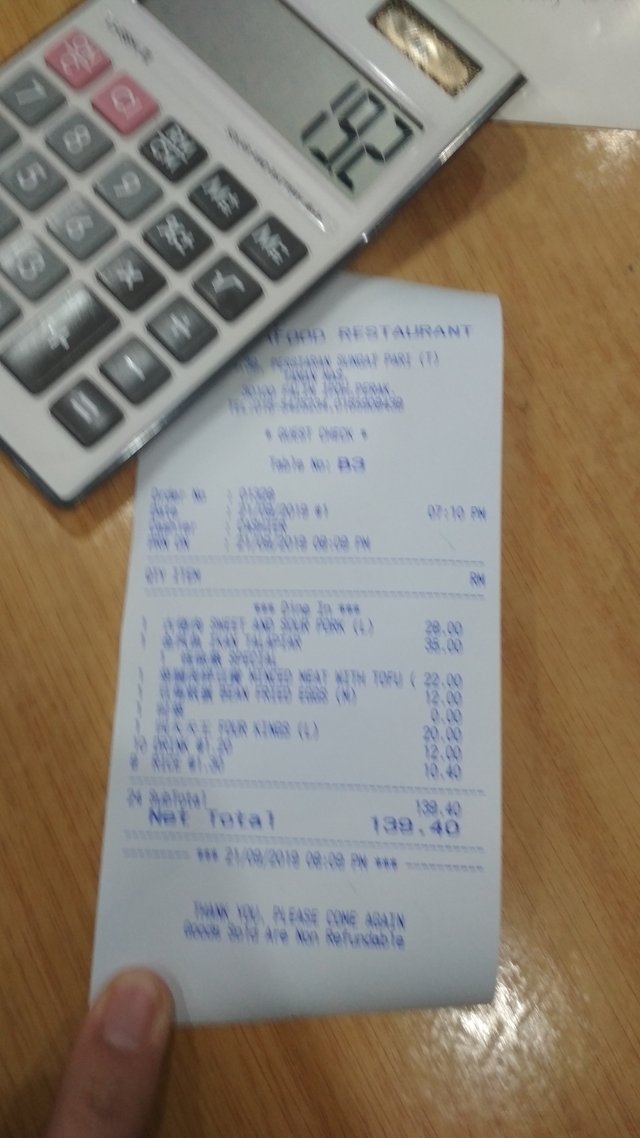 And with 10 person, 7 adults, 2 teenager(imagine how much these two fella can take), and a 7 year old, the bill came shock me once again! WTF?! I mean where's the food! Apologize on the shaky cam, I'm in a shock upon receiving the bill.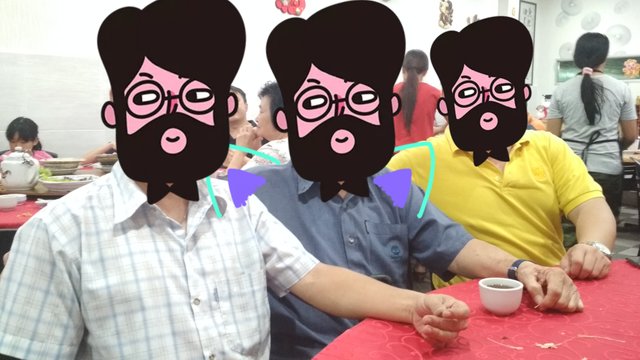 Well, here we go. On the left is my cousin brother, middle is my dad, on the right is my bro. Look at their face, how happy are they?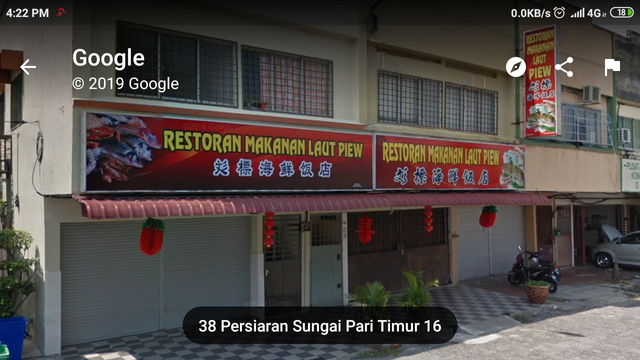 Apologize I weren't able to provide a photograph of the restaurant outlook because it was late evening and my crap phone can't do magic. So here you go, thanks to Google maps.
Restoran Makanan Laut Piew
38 Persiaran Sungai Pari Timur 16
https://maps.app.goo.gl/Vbhf3YtEbMZPkQim9
---
Restaurant Information

Restoran Makanan Laut Piew



Persiaran Sungai Pari 1, Taman Mas, 30100 Menglembu, Negeri Perak, Malaysia
---
Piew seafood restaurant
This post participated in the Tasteem contest Your weekly choice