Hello foodies!
I would like to share our foodie experience last Sunday.
Me and mom decided to had lunch in a food court at Senayan Plaza, South Jakarta. The food court was located on 3rd floor.

It was really large, clean and neat. But it also has many customers.
After had looked around, we then decided buy the lunch on this food stall
Tamani express
This restaurant actually has many branches in Jakarta, this one was the small size with not too many menus. But you could see many customers queued up here.
The menu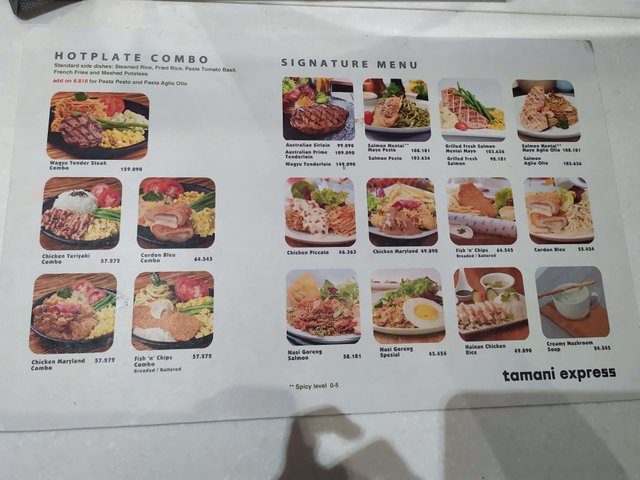 The specialities were western food and also fried rice.
We ordered, paid then picked up our order. Then Mom was taking some chilli sauce here.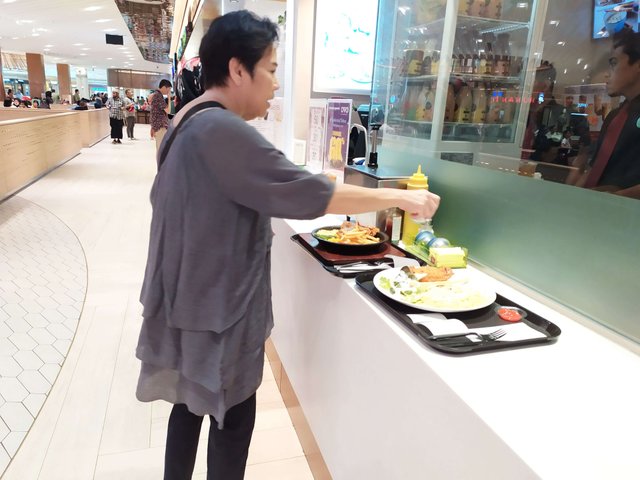 The food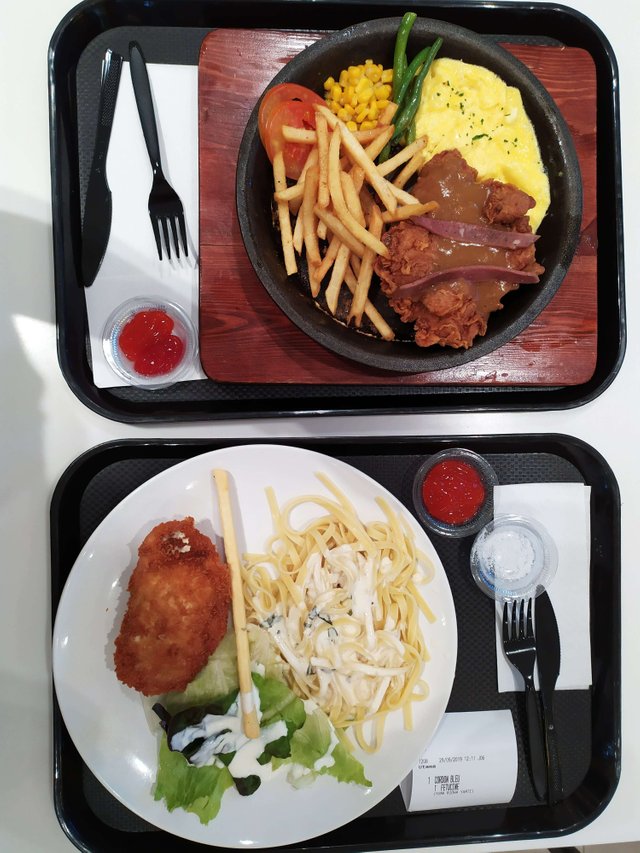 Here was my mom's
This was cordon bleu with fetuccine.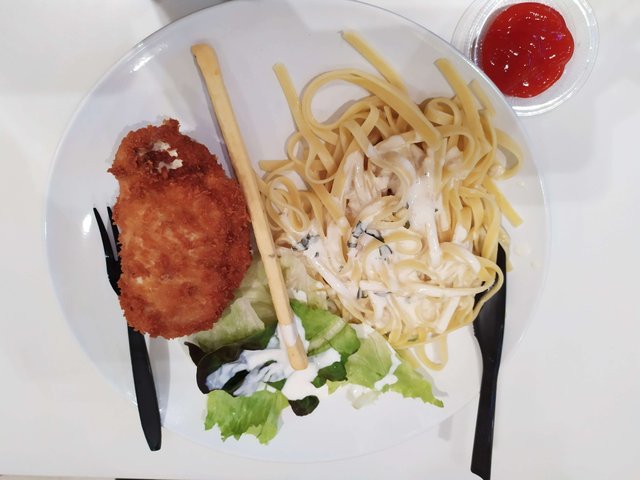 The fetuccine tasted great. It was not too soft nor hard. It was savory and creamy.

The cordon bleu that served was also savory with the cheese and bacon inside!
Here was mine
it was chicken maryland.
The chicken's skin was crunchy but inside was soft. The flavor was savory and they put sauce on it. They also served it with egg, corn and also french fries.
The Price
For the cordon bleu with pasta, the price was 62,999 IDR.
For chicken maryland, the price was 60,999 IDR.
So altogether it was
124,000 IDR or around 8.6 USD.
Conclusion
All of the food here were great and had good quality ingredients. The waitress was helpful and the chief cooked the orders quickly and perfect. Perfecto!
I invite you to try
Tamani Express
3rd floor Senayan Plaza
South Jakarta
open daily 10am-10pm
---
Restaurant Information
Tamani express



Jl. Asia Afrika No. 8 , Plaza Senayan Lt. 3 No. 340, RT.1/RW.3, Gelora, Jakarta Pusat, Kota Jakarta Pusat, Daerah Khusus Ibukota Jakarta 10270, Indonesia
---
Al dente Pasta, Fetuccine Cordon Bleu!
This post participated in the Tasteem contest Pasta vs Pizza