Hello friends!
Last week we spent a night in a hotel and it was included the breakfast all you can eat packages.
The breakfast held on their restaurant, Lime restaurant.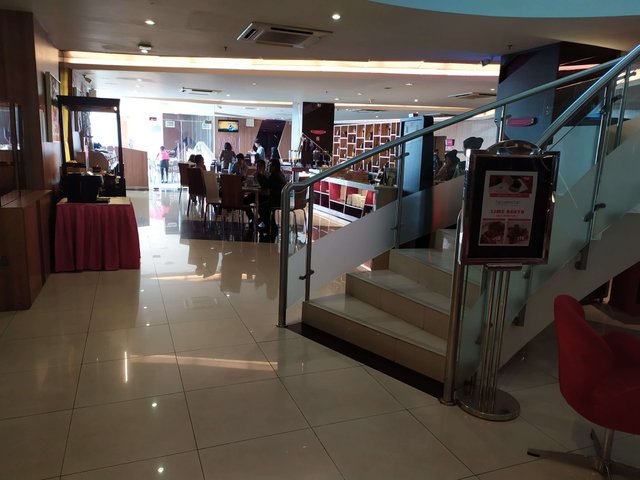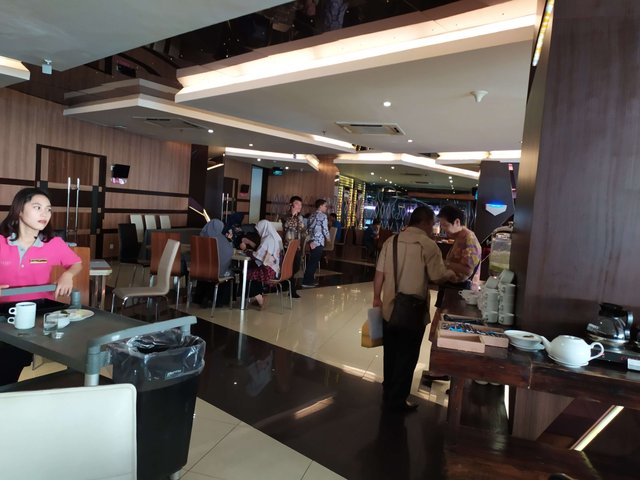 When we came there at around 6.30pm, we were surprised cause it was crowded and many people were eating breakfast that time.
The dining area

It was not too large with indoor for non smoking area, and outdoor for smoking area. It was too crowded for me.
The breakfast buffets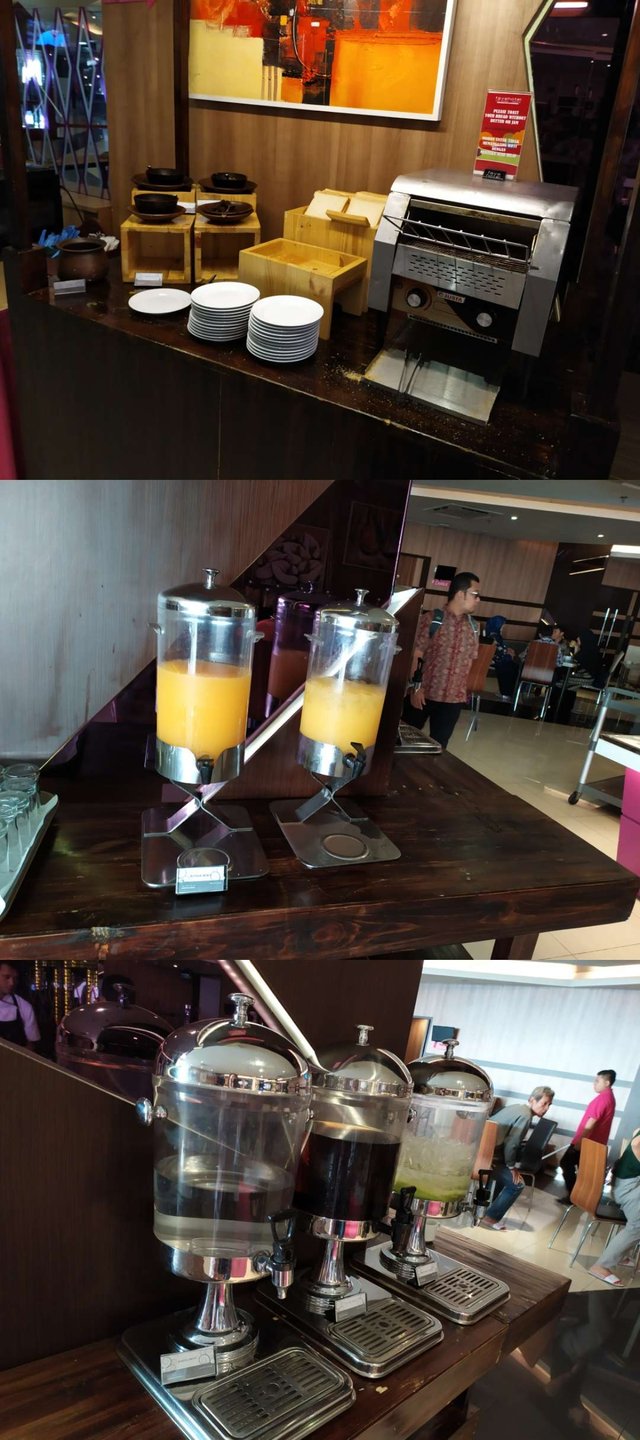 The main menu was Indonesian, there were rice, fried noodle, green bean with carrot, orek tempeh&tofu and soy sauce chicken. They also provided some different spicy chilli pastes and many fried chips. They had also other menus like porridge, meatballs, egg station, toast, fruits and Indonesian cakes. The beverages they had were some fruit juice, coffee and tea or milk with the cereals.
The food
What we ate were

The main menu
We took all the menu, rice with fried noodle, greenbean, orek tempeh & tofu and also soy sauce chicken.
The taste of the fried noodle was savory and a bit sweet, the greenbeans were fresh with the sweet and a bit savory flavour. The orek tempeh&tofu and also chicken had the sweet savory flavour. It was delicious.
Mom was even taking second plate of it!
The porridge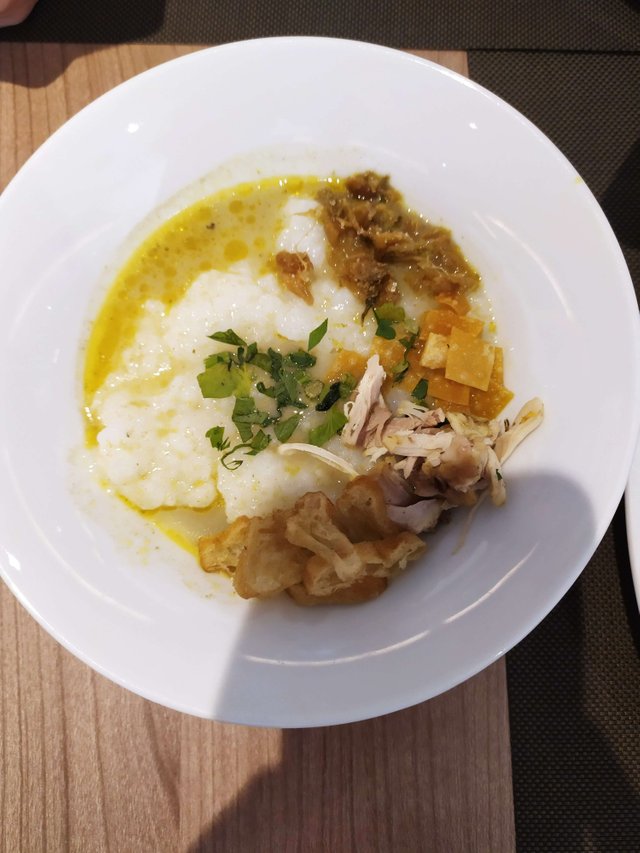 It was just so so. No much flavour cause we could all ourselves the soysauce and the sweet soysauce.
The meatballs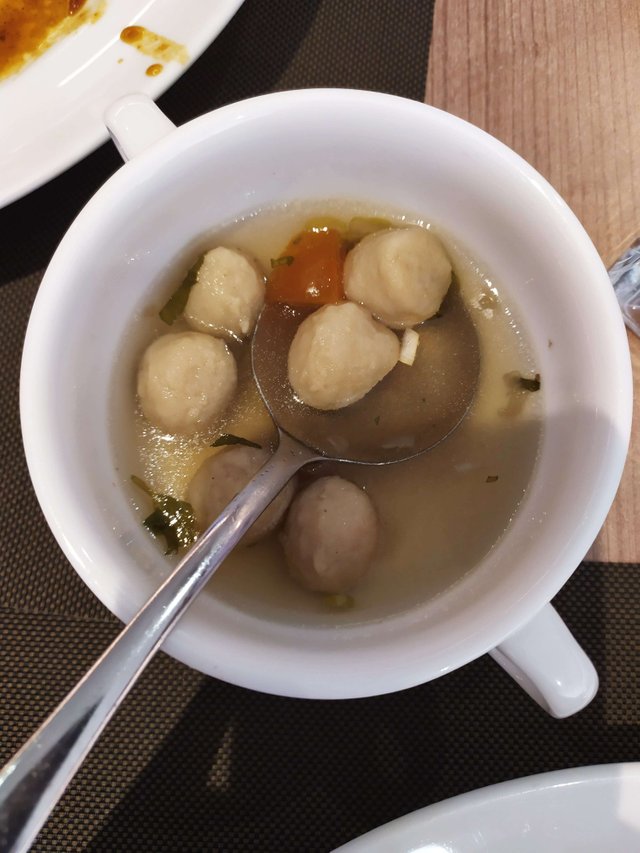 It was even worst, artificial meats.
The omelette & sunny side up

It was not much flavour too, we could add the salt and pepper there. I always like sunny side up, while mom was trying both omelette and also sunny side up.
The toast was not tasty and hard to bite.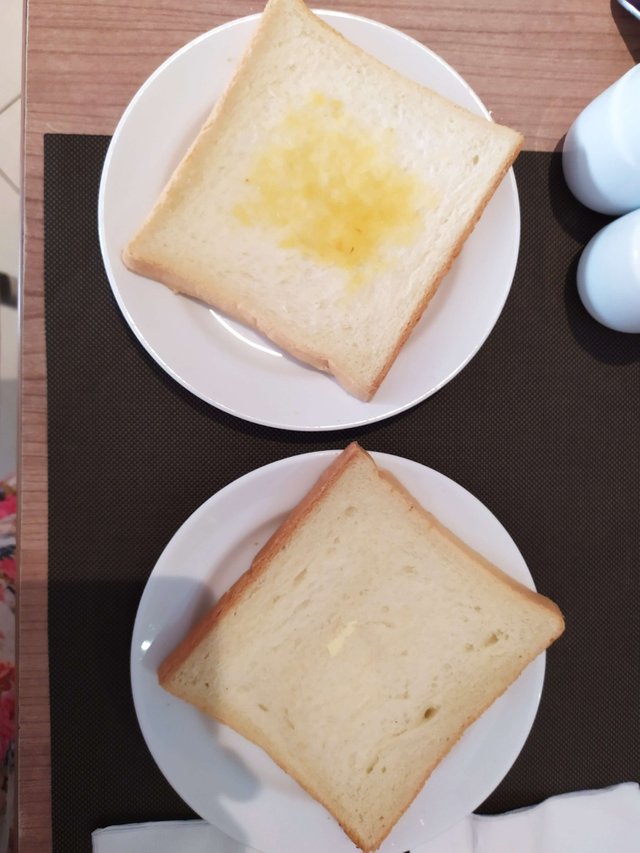 Melon and watermelon

It was fresh, we didn't take any salad cause they didn't have enough all ingredients of it.
The beverage
We took milk, orange juice, and mango juice. The milk was ordinary, and also the orange and mango juice, i don't think they were fresh juice. Also we took mineral and infused melon water.
The food that we liked was the main menu, cause it was delicious. The others like porridge, toast, omelette and meatballs were not too delicious.
The price for a night in the fave hotel LTC Glodok West Jakarta we bought was a discount from a traveling application so it was only around 486,000 IDR or 13.5 USD a night. It was included the breakfast for 2 persons at the Lime Restaurant. But if you only want to enjoy the all you can eat breakfast (6-10am) everyday, it was only 66,000 IDR or 4.55 USD per person.
The service
I think the waitress were too busy to serve us all cause they only had few of waitress here, but overall it was just fine.
You could also try indonesian all you can eat here
Lime restaurant
8th floor LTC Glodok (Fave hotel)
Hayam Wuruk Street
West Jakarta
open 24 hours
---
Restaurant Information
Lime Restaurant



8, LTC Glodok Hayam Wuruk, Jl. Hayam Wuruk No.127, RT.1/RW.6, Mangga Besar, Kec. Taman Sari, Kota Jakarta Barat, Daerah Khusus Ibukota Jakarta 11180, Indonesia
---
Indonesian All You Can Eat Breakfast
This post participated in the Tasteem contest Best breakfast