Last saturday was our company's team building occasion, so like i said before in my article
https://steemit.com/steempress/@devyleona/atravelchoicebeachyweekendatjakarta-40t4qjlocd
We went to the beach, the one that we expect when we are going to the beach of course, seafood!
We went to a seafood restaurant, it was
Jimbaran restaurant which was located in Segarra Beach, Ancol bay area - North Jakarta. Actually it was a Balinese style seafood restaurant.
The gate of the restaurant
We took a photo together here when we entered the restaurant.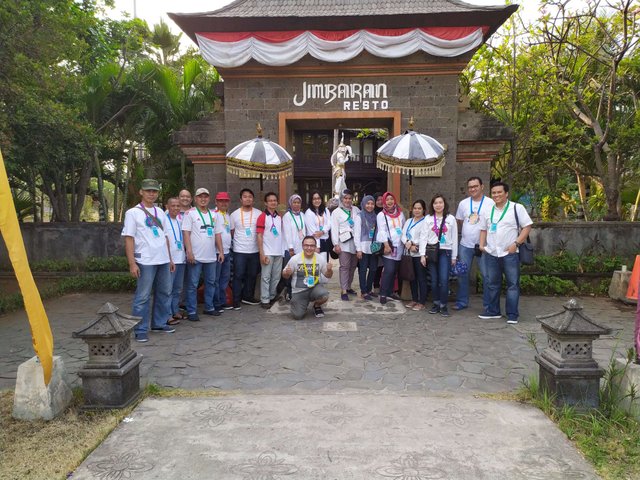 The dining area

it was really large, there were indoor and also outdoor.
The beautiful scenery you could enjoy in the outdoor area where you sit upon the white sand.
I also took some pictures of the dining area when it was darker there

Beside having dinner, We went there to do some activities on the beach and also the talent show on the stage.
They sold many seafood and also dish, but unfortunately i didn't take any of the menu. And also they sold the all you can eat sea food package. Our company chose the most expensive one. We paid around 300,000 IDR for a person for this all you can eat package and we had to reserve a long time before.
The Beverage
They provided us some drink
The orange juice was delivered to my table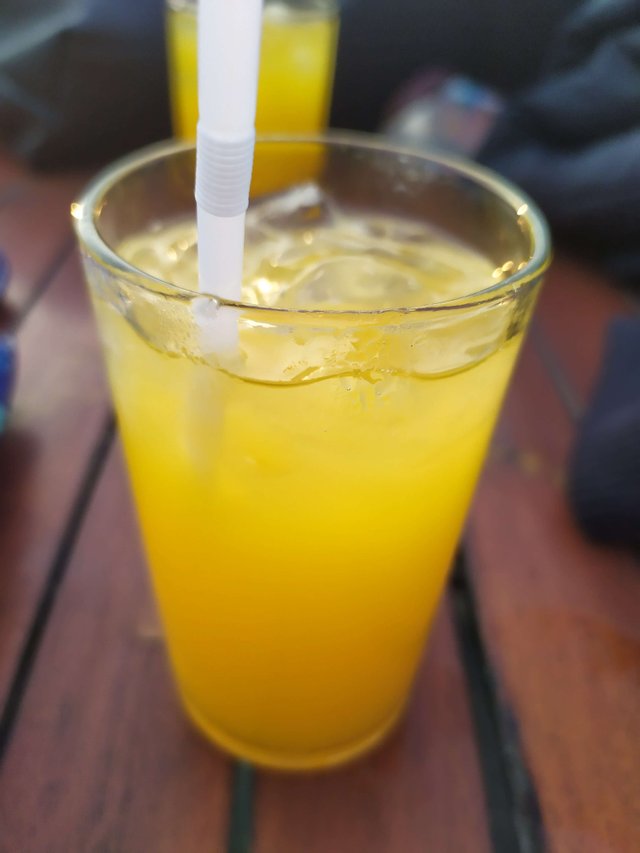 The young coconut iced tea and also the
orange juice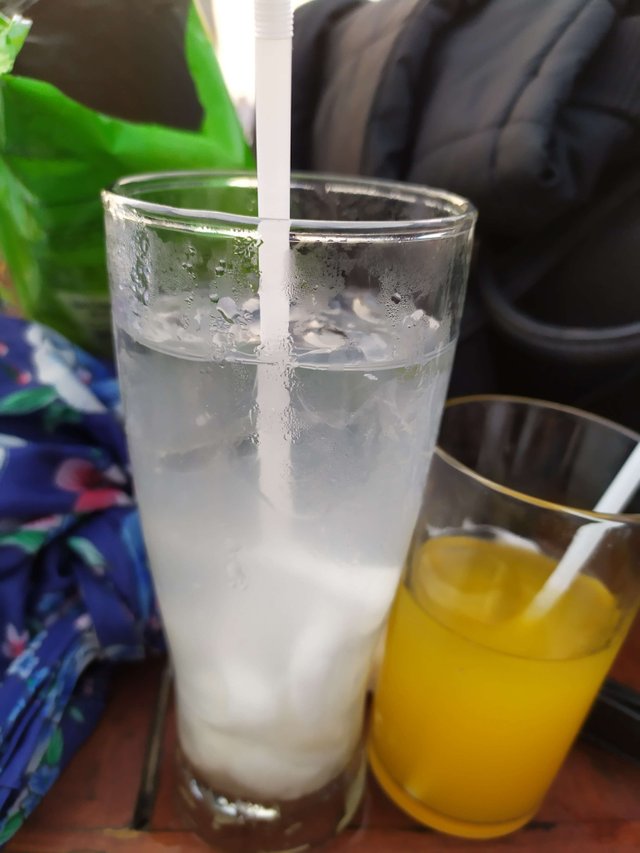 Both were really fresh. Great quality of coconut.
The Food
The menu that we chose for all you can eat buffet here:
the Jimbaran package, they had 2 kind of soup (cream corn and fish with vegetables), urapan ala jimbaran (kind of vegetable with the authentic coconut shredded on its' top), plecing kale (boiled kale with the spicy chilli paste on its' top, jimbaran spring roll, rice, village balinese style fried rice, fried calamari, banana leaf grilled fish, green clam balacan sauce, black pepper crab, and betutu chicken. They also served the grilled seafood in satay, like shrimp, calamari, fish, skewer satay and languan satay.
They also had the fried tofu, fried banana and some fruits here. The sambal were so special, there were shrimp paste or you could try sambal matah.
The all you can eat buffet

I had a photo with 2 of the co-workers, we took the food together. We had taken this wefie before we had our dinner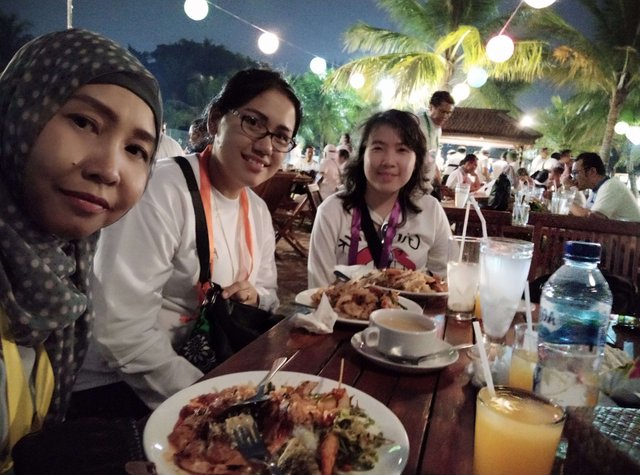 What i ate for the dinner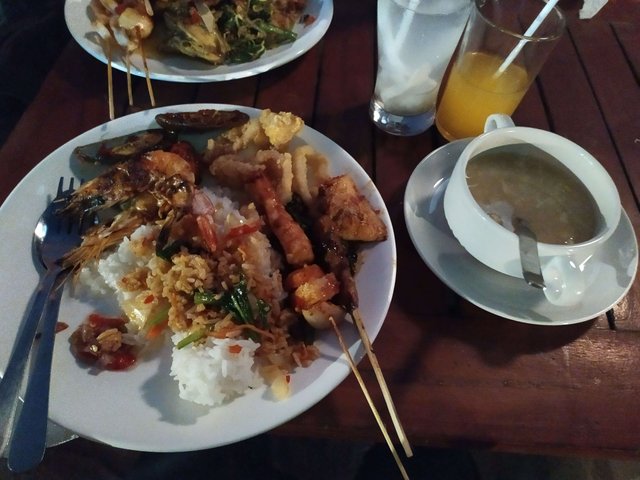 The corn cream soup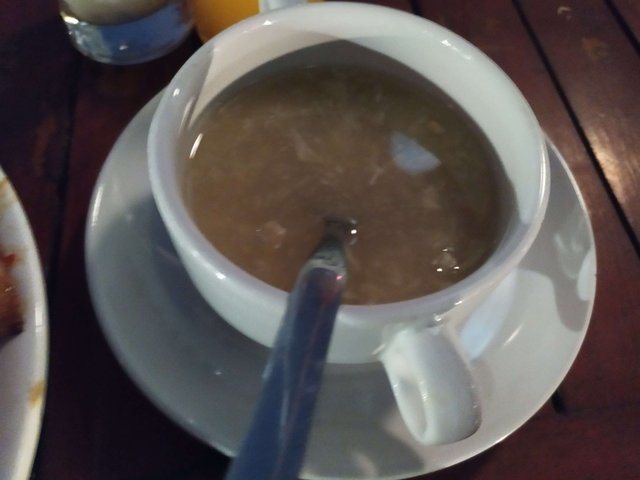 It was great, i really loved it. It was warm, savory and tasty. The corn were also tasted fresh.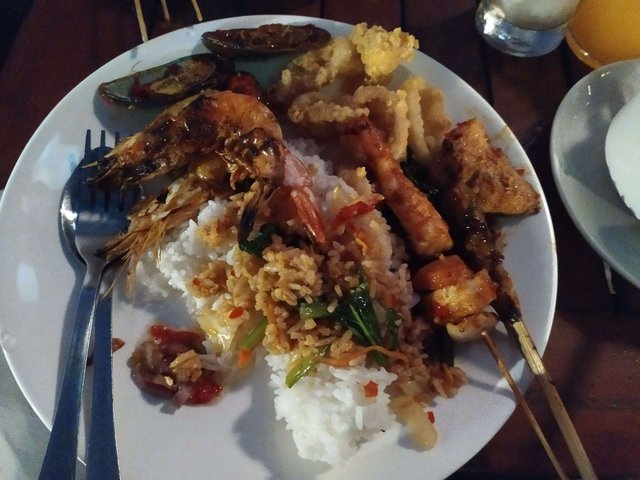 I tried the grill (shrimp, skewer satay and languan satay), plecing kale, fried calamari, black pepper crab, banana leaf grilled fish, betutu chicken, and green clam balacan sauce. I also took the matah chilli sauce. And guess what?
I was a bit dissapointed, the flavor was not as great as i had imagined. What that really tasted great were the green clam balacan sauce, the taste were fresh, yummy, savory and also spicy; languan satay (it was really the most delicious languan satay i had ever tried before) and also the sambal was totally great, it was so spicy but i loved it. The others were just so so (chicken betutu was not savory and not had too much flavor, the fried calamari were hard to bite, grilled shrimps were not tasty too, and others also kind of just ok) but i could say it might be cause they served for really many of us (125 packages altogether) and they also prepared it before we started to have dinner, i mean we had activities and games before the dinner time so it were all not hot anymore so it made the taste less. I could understand it.
We also took some fresh cut fruits (melon, papaya and pineapple) and also the spring rolls.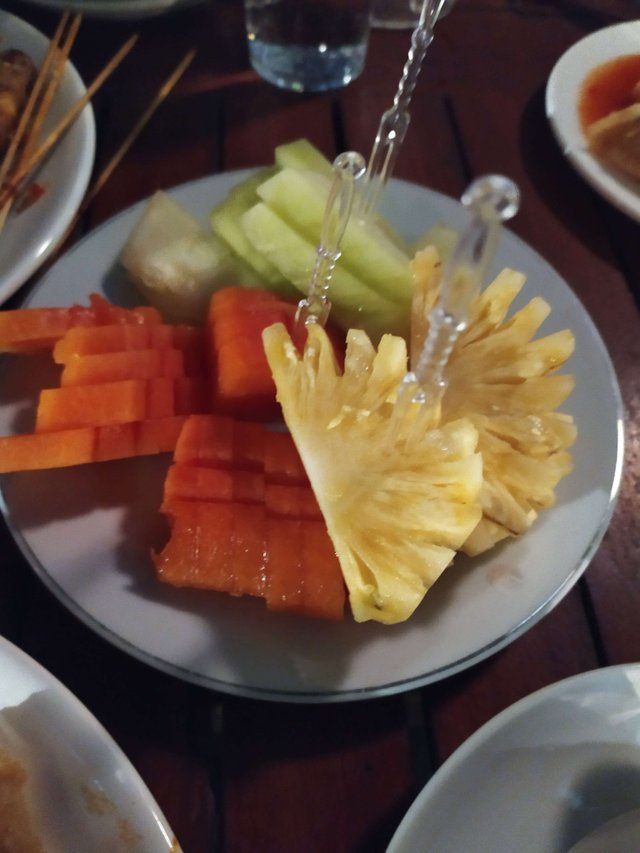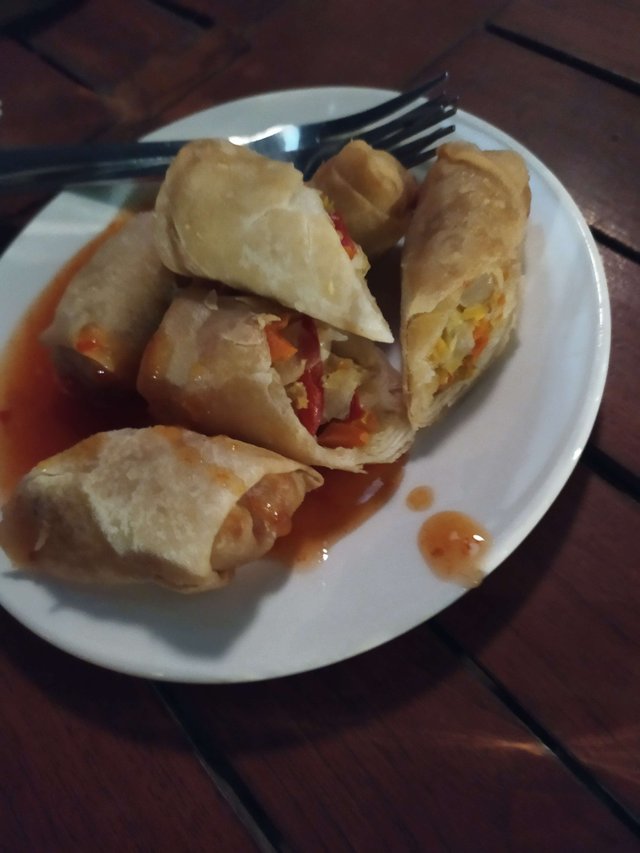 I only had some fruits but didn't try the spring roll cause we needed to prepare for the talent show.
On 7.30pm like it is usually, the restaurant performed the traditional Balinese dancer to entertain us, she performed with the traditional musicians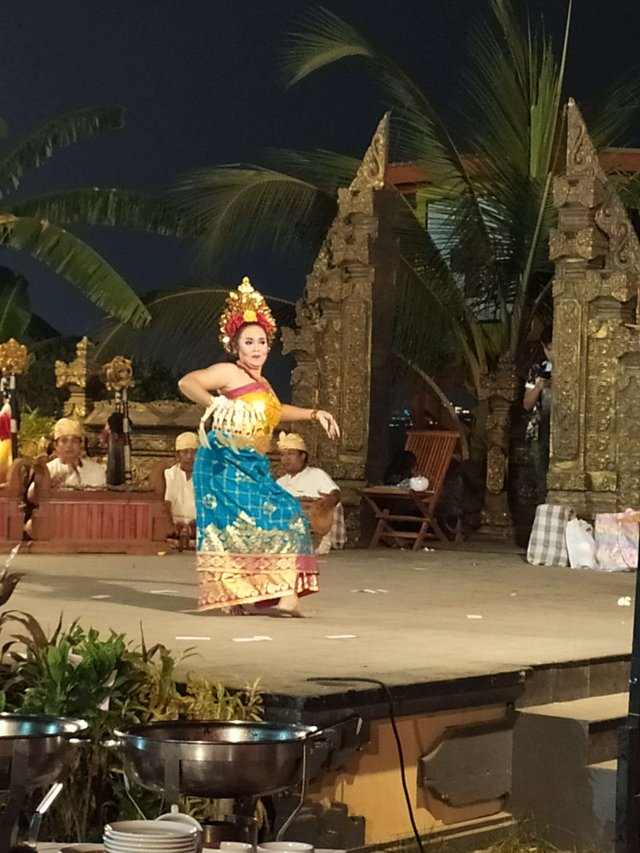 The hanoman statue near the enter gate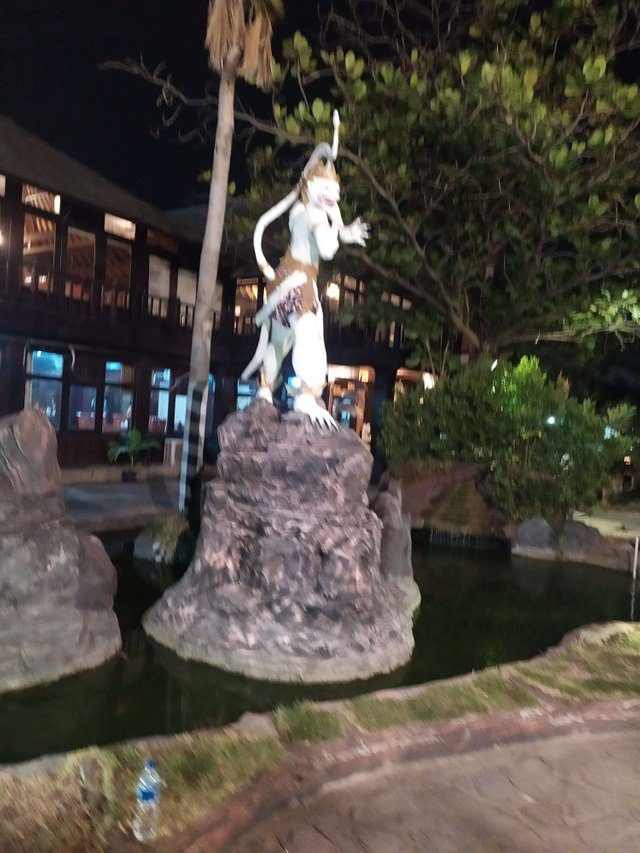 When you are in Jakarta and wanna try the Balinese style seafood restaurant with the beautiful beach, you could try to eat here
Jimbaran Restaurant
7th, Pantai Karnaval Ancol Street
Ancol, North Jakarta
---
Restaurant Information
Jimbaran Resto



Jl. Pantai Karnaval Ancol No.7, Ancol, Kec. Pademangan, Kota Jkt Utara, Daerah Khusus Ibukota Jakarta 14430, Indonesia
---
Balinese all you can eat seafood restaurant in Ancol Beach, Jakarta
This post participated in the Tasteem contest All You Can Eat