Jeli jste už někdy v autě, které by samo řídilo? Je to dost netradiční zážitek, ponevadž když jste celý život zvyklí na to, že volantem točíte vy, na brzdu šlapete vy...dostáváte občas docela závan negativních emocí. Nedůvěra v autonomní automobil je daná našimi předchozími zkušenostmi. Ale...nějak to prostě funguje.
V jednom z posledních rozhovorů se známý "bitcoinový obhájce" Andreas Antonopoulos zkoušel zamýšlet nad tím, co by se stalo, kdyby se spojila myšlenka bitcoinu, UBERu a autonomních aut. Řekněme, že nějaký starší taxikář/řidič UBERu, by již využíval samořídíci auto a platby v kryptoměně a náhle by zesnul. Auto by tedy dál vyřizovalo zakázky a dostávalo za ně zaplaceno. Tím by vzniklo takové první taxi bez vstupu člověka. Zajímavá představa, pokud by platilo daně, tak by to asi nikomu nevadilo.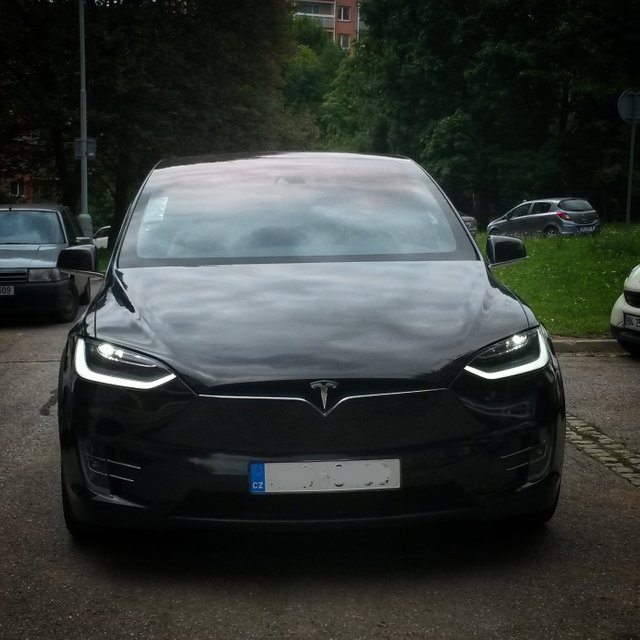 Ale na to si ještě pár let asi počkáme. I když, možná to bude opravdu jenom pár le a ne pár dekád, jelikož velké množství automobilových společností vyvíjí autonomní systémy, v čele s Teslou Elona Muska.
Mě napadl jeden konkrétní příklad, co by šlo s takovým autonomním automobilem dělat. Jdete na oslavu narozenin a kolem půlnoci už se vám chce domů, zavoláte si své auto (jako ve filmu Knight Rider), on přijede k restauraci, naloží vás...a když vás stopnou policisté.....tak musíte asi sedět na místě spolujezdce a tvrdit, že jste neřídili. Snad by vaše auto dostalo pouze domluvu a ne pokutu, nevím.
Asi se nedočkáme létajících automobilů jako v Pátém elementu nebo Hvězdných válkách, ale něčeho podobného, jako ve filmu Já, robot, to je možné že ano (samo řídí, naviguje se..). Ale auta, která řídí člověk nebude možné ze dne na den všechny odstříhnout. Vezměte si množství aut, která nejsou nová ale pořád s nimi lidé jezdí. Nebo třeba veteráni..zakázat je asi nemohou. Budoucnost bude rozhodně vzrušující, už se na ní svým způsobem těším, i když....no bude to jistě kontroverzní doba, takový virus v operačním systému auta by mohl být docela problémem. Ale snad na to budou inženýři myslet.