Na titulek jsem si vypůjčil slogan másla Hery, markeťáci tehdá udělali dobrou práci, když si to pamatuju dodnes. Ale k tématu.
Říká se, že sdílená radost je 2x větší než ta nesdílená. A sdílené utrpení je 2x slabší, než to nesdílené. S tím souhlasím. Nemyslím teď nějaké postování na sociálních sítích, ač i to může někomu pomoct. Mám na mysli skutečné sdílení face to face, tedy z očí do očí.
Člověk je tvor společenský. Proto vyhledává přítomnost jiných lidí, proto existují restaurační zařízení všeho druhu. Muži i ženy se občas potřebují trochu "vykecat" a hned jim je líp.
Musím říct, že se taky čas od času rád "vykecám" :-), každý ve svém životě zažívá vrcholy a pády a kdyby byl jako Robinson na pustém ostrově, snášelo by se mu to hůře.
Párkrát v životě jsem měl tu možnost být na několik dní "pouze sám se sebou". I při takovém cestování je to zkrátka lepší, být s někým. Nejen, že můžete ty okamžiky s někým sdílet, ale potom když si prohlížíte fotky z cest, dostanete se myšlenkami zpět na to místo, do toho času, kdy jste fotku dělali. A když to je selfie z one-man výletu, zkrátka to není úplně ono.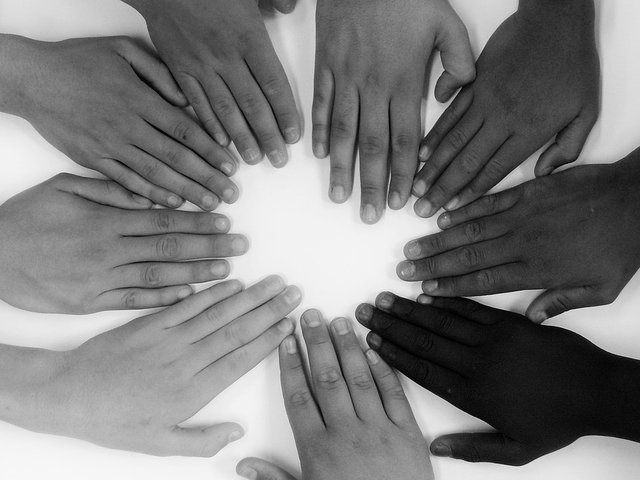 Zdroj: Pixabay - CC0 licence