Hi Everyone,
Another 9 hours flight from Japan, I am finally home in Sydney. The amount of flying this time was not fun due to the lack of sleep before I left Sydney. Coming back home and chatting with the crew on the Steem Fest Telegram group made me miss this whole experience all over again. This time round, I found myself taking fewer photos and rather chatting and taking in more things. I am just checking my photos and thought although I did take fewer photos, I had as much fun as last time and meeting a lot more Steemians whom I've never met before but interacted online.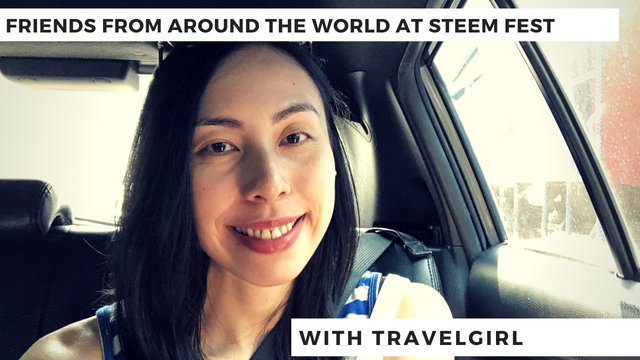 Below are just some of the pictures I've taken with some of the Steemians. I miss everyone and I hope we can all meet up next year again and enjoy the fun one more time~!
Picnic lunch with @jpphotography, @ace108, @joythewanderer, @sg1. Love how we just chatted and laugh sitting in the heat.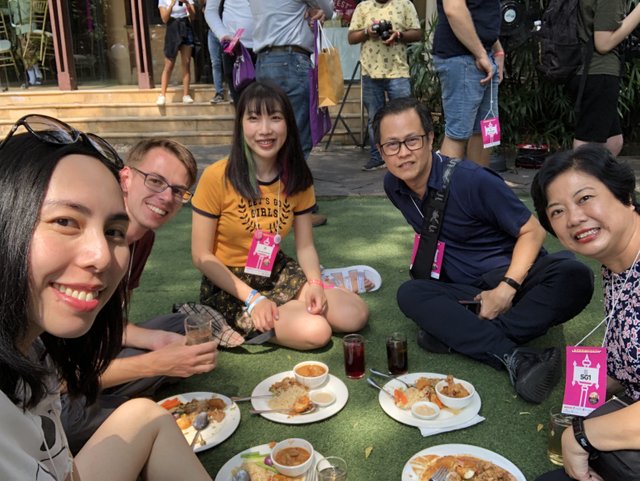 One of my favourite pics taken by @iguazi123 with @joannewong. Supposed to be a proof of hugs photo haha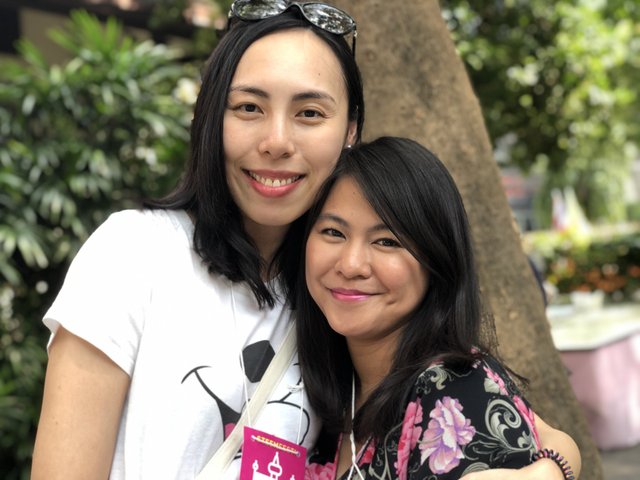 Met @jack8831 (Mr Salmon) on the first day and his team. He presented on the second day of the conference.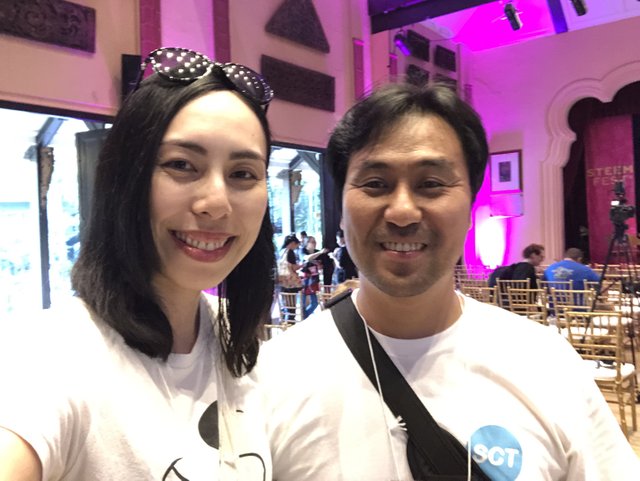 I knew one of the guys from coingecko (Superoo) but never spoken to @kristiankho though I have heard about him all the time as his mum is also a Steemian here from the Chinese community. Polite and fun guy to chat with.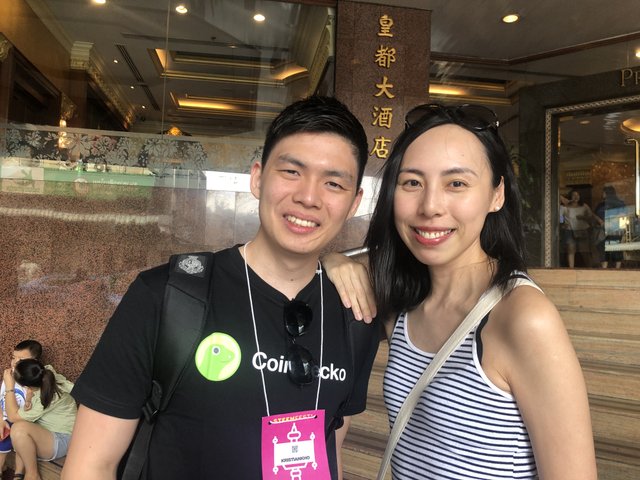 @waybeyondpadthai and @khimgoh - fun to be around :D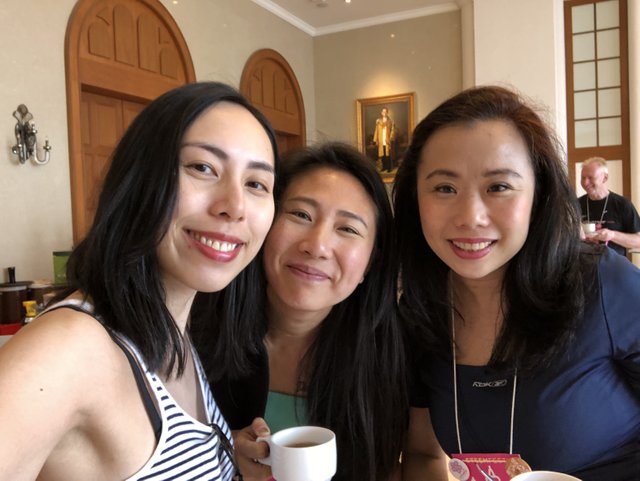 @m31 - we finally met!!!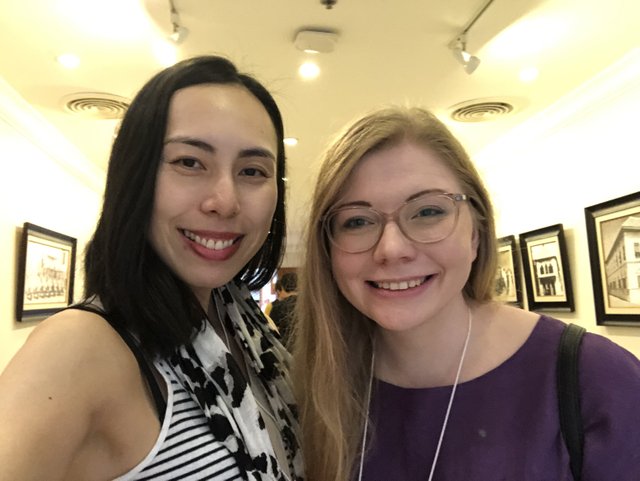 Too many to tag but I love these large group photos :)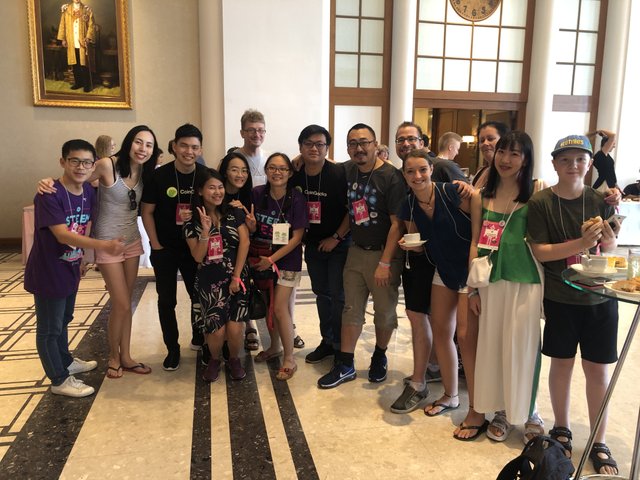 With @kobold-djawa & @steem-queen. @steem-queen has grown so much since I saw her last year.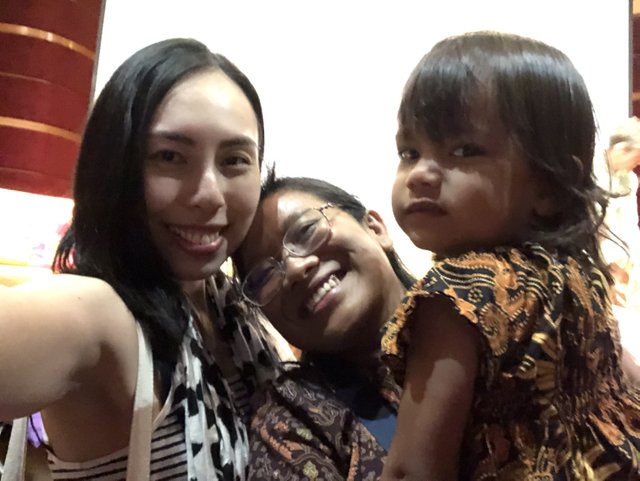 @yoshiko & @hidemi - the guys were shy to be in the picture :)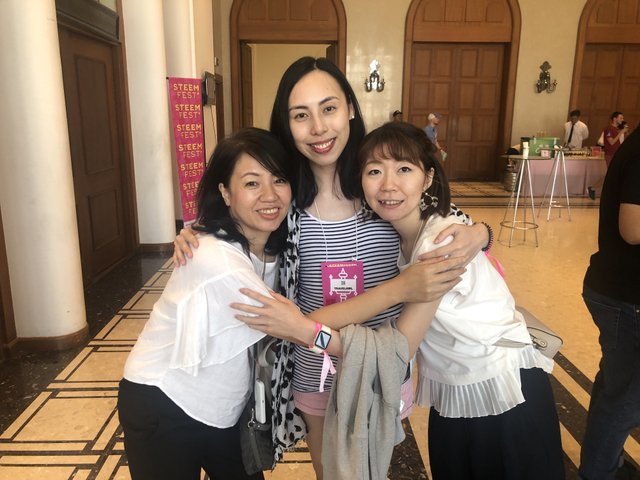 @suprassinggoogle is so talllllll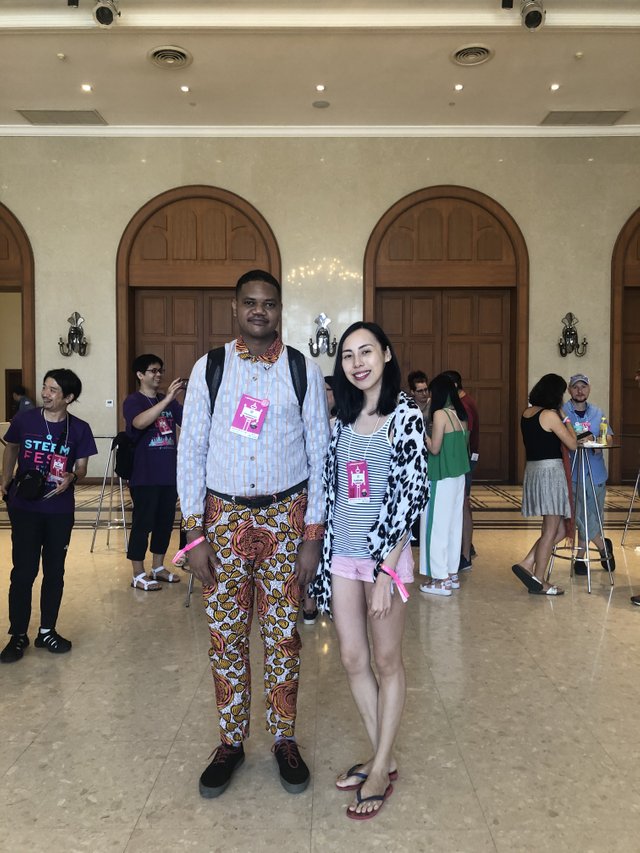 Just as I was leaving for the markets downstairs, I saw part of the SCT team and zzang's co-founder @Cjsdns getting ready to go to the airport.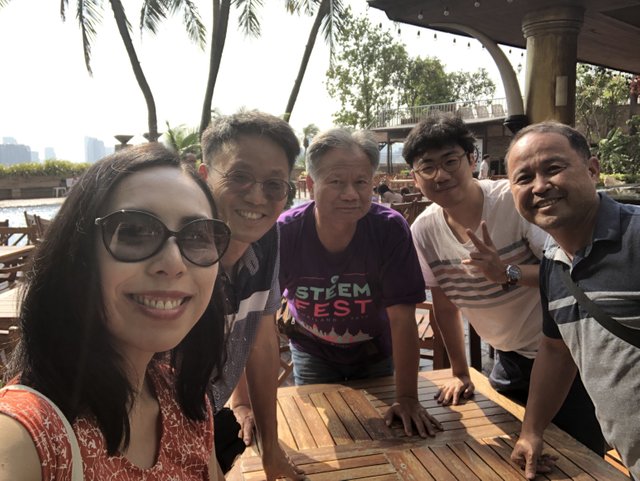 Playing with team Germany in our bowling match - they ended up being the winners! Congrats!!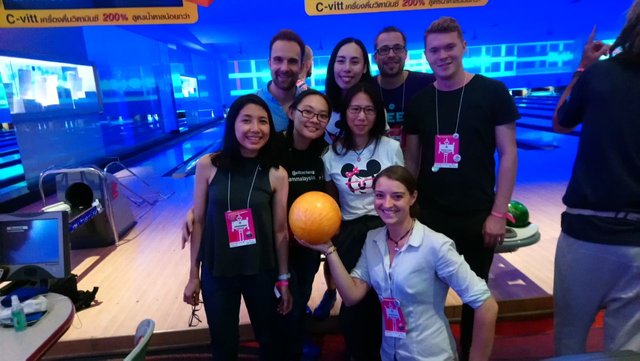 @elizacheng pic
We have Eric @anomadsoul joining us for a chat at bowling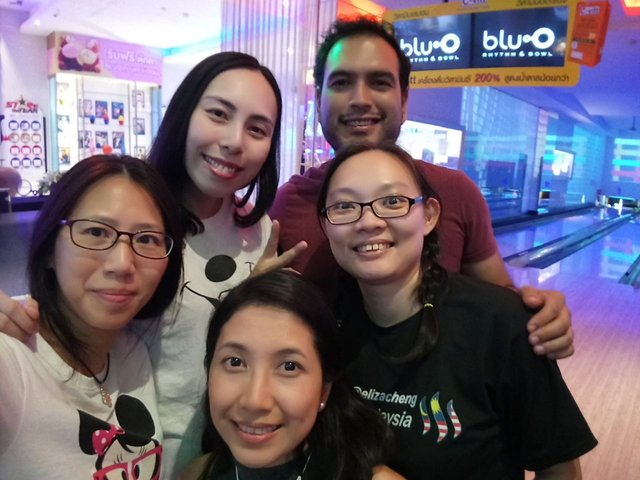 @elizacheng pic
Let's stop here for now. Need to unpack and get back on track after a day back to reality. It has been an epic 2 weeks for me and I look forward to using sharing some more pictures with you all.
---
去 Steem Fest 期間,我認識了很多新朋友還有跟老朋友見面. 每分友誼對我來講都非常重要,有些朋友甚至可以在 Steemit 意外都可以做朋友,聊天,逛街. 跟你們分享一些朋友的相片, 其實今次不是拍了很多,很多時間都是跟大家聊天,聯絡感情.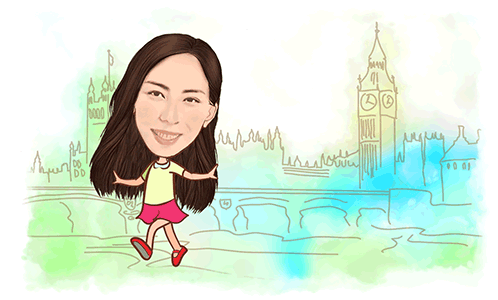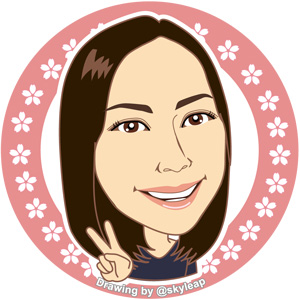 ---
Thanks for reading. If you like my post, please follow, comment and upvote me. There will be more exciting posts & destinations to come.
謝謝你們收看。 請你們繼續跟隨,留言和投我一票 . 我會分享更多遊記和其他有趣的 blog.
All photos & videos are taken by me & co in all my blogs/stories unless quoted. 每張相片和視頻都是我們自己拍的