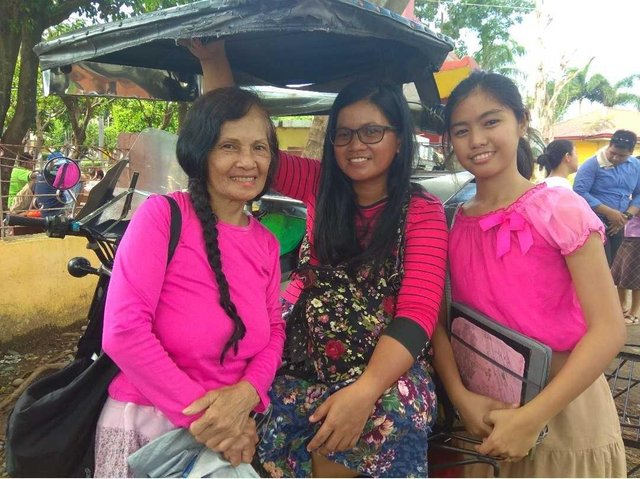 What a coincidence! We didn't really talk about the color of our blouse, and we are all wearing pink. We just came back to the park after deaf ministry, and took this picture after we realized we are all wearing pink.
We are like three generations. The one from the left is at her 60s. I am at 30s, while at the third one is at her late teens. It's like from grandmother, mother, and daughter, lol!
We're just having fun at that time, and I feel happy being with them in deaf ministry. Credits to my friend @iyanpol12 because he captured this photo.