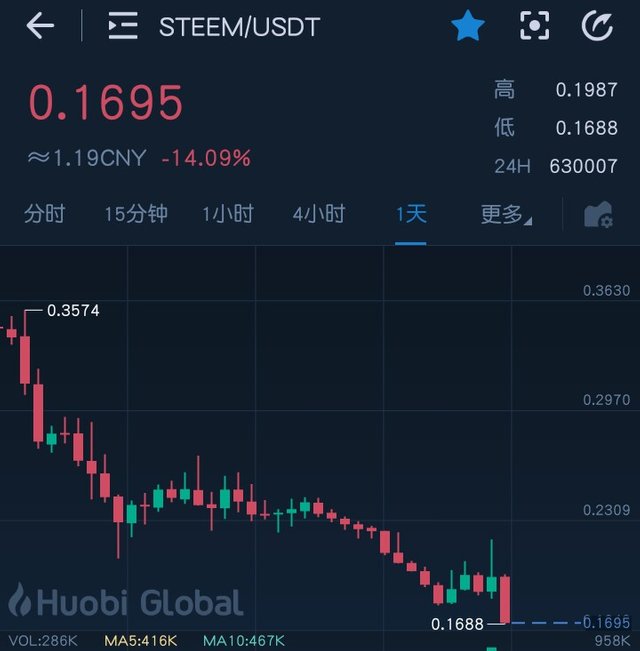 steem的新低『Steem's new low』
steem的价格就像是一直没有起色的腹泻病人。
The price of steem is like a diarrhea patient who has not improved.
在经过一连串的下跌以后,steem的价格今天终于又创造了一个新记录。
After a series of declines, the price of STEEM has finally created a new record today.
虽然这个记录可能明天就会被再次刷新。
Although this record may be refreshed again tomorrow.
就算我们对steem的这种下跌早已有了心理准备,但是真正遇到像瀑布一样的下跌,我们的内心还是无比震撼。
Even if we have been psychologically prepared for this decline in steem, but really fell like a waterfall, our heart is still very shocking.
难道steem的价格真的要归零吗?
Is the price of steem really going to return to zero?
来自于 [WhereIn Android] (http://www.wherein.io)