诱人的陷阱『Seductive trap』
无论在虚拟世界还是在现实当中,骗子都无处不在。
Lizards are everywhere, both in the virtual world and in reality.
如果你经不起诱惑,贪小便宜,那你很可能会成为待宰羔羊。
If you can't stand the temptation and the greed is cheap, then you are likely to become the lamb to be slaughtered.
上图中,GEEK币今天的涨幅是不是特别诱人?
In the screenshot above, is the increase in GEEK currency particularly attractive?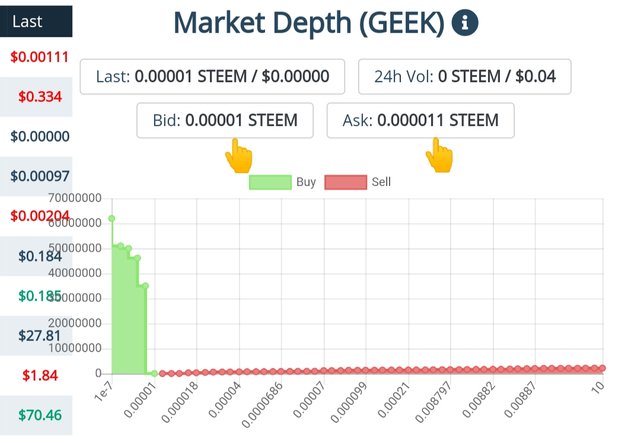 其实,如果你看到它的24小时交易量你就会明白,它的这种涨幅纯粹是为了吸引眼球。
In fact, if you see its 24-hour trading volume, you will understand that this increase is purely to attract attention.
来自于 [WhereIn Android] (http://www.wherein.io)