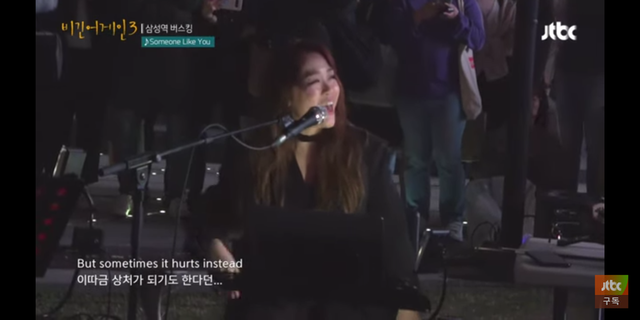 박정현이 부르는 Someone like you. 아델의 원곡보다는 조금 더 밝은 느낌. 박자가 조금 빨라서 그런 것일까 싶다.
이 버전은 서울 삼성역 앞에서 불렀던 영상인데 예전에 처음 버스킹했던 영상과는 또 다른 느낌이다. 조금 변화와 기교를 더했다고 할까.
Lena Park is a South Korean singer, debuted in 1998 with the album 'Piece'. She is known in South Korea as 'fairy of R&B' due to her small stature and ringing voice.
This is her busking in Seoul Korea.