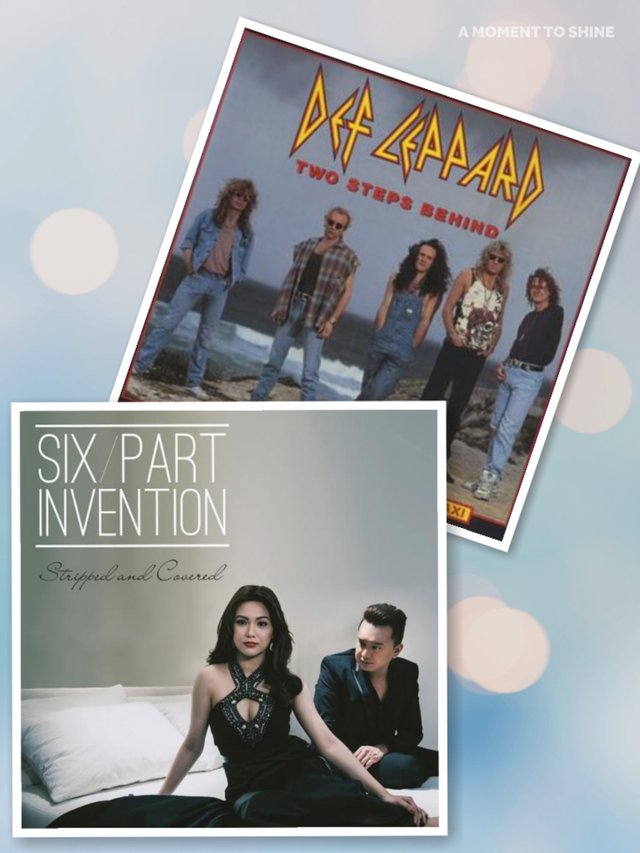 옛날 노래들 좀 듣고 있다가 뮤직비디오가 궁금해 찾아봤더니 같은 노래를 또 다른 스타일로 부른 곡들이 있어 올려본다.
원곡은 Def Leppard의 Two steps behind. 좀 하드한 음악을 하는 영국 밴드인데 이 곡은 그중 아주 말랑말랑한 곡. 1993년 곡인데 한국인 정서에 딱이다. 영화 라스트 액션 히어로에도 삽입되었다고.
"Two Steps Behind" is a 1993 song by English hard rock band Def Leppard from their album Retro Active and Last Action Hero Soundtrack.
다음으로 커버 곡은 Six part invention이 부른 곡.
4인조 필리핀 밴드인데 2013년에 Stripped and Covered 라는 앨범을 내놓았고, 여기에 수록되어 있다. 미모의 여성 보컬이 감미롭게 불러주니 원곡과 또 다른 느낌.
Pilipino artist Six part invention is composed of four members. Their album Stripped and Covered in 2013 includes this song.
---
Sponsored ( Powered by dclick )