![](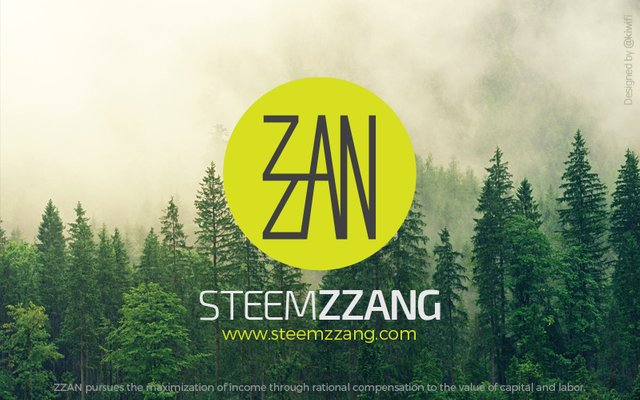 ---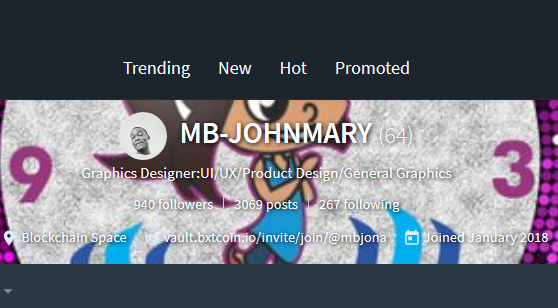 Hello steemzzang family, @mbj is here!
In this post, I want to briefly share the meaning of my Steem ID.(mbj)
---
Actually the username mbj was gotten from both my surname and my first name ([MB]AM [J]OHNMARY , that is mb+j = mbj.
When I was introduced to steemit by a closed friend, for me i was actually afraid of lost of fund on the blockchain because the guy who introduced me said that any fund sent to a wrong username gets lost forever, lol...so i decided to look for a very simplest username which someone can easily remember and i came up with the name @mbj.
---
The username has been one of it kind and when someone need to send fund to me they can easily type the little three letters word "mbj"
---
I am @mbj
Graphics Designer:UI/UX/Product Design/General Graphics
I can help you craft the identity of your platform or product.
If you like my work and need my service ? come let me design for you in an affordable price
Email: mbjonatech@gmail.com
Thanks to @floridasnail for putting up this event, i really love being part of it.
You can find the event post here
https://www.steemzzang.com/zzan/@floridasnail/6jgvho-zzan-event-promote-your-posting-for-free-to-get-more-zzan-tokens
---
---
Korean Translation
안녕하세요, steemzzang 가족, @ MBZ가 여기 있습니다!
###이 글에서는 Steem ID의 의미를 간략하게 설명하고자합니다. (mbj)
---
실제로 사용자 이름 ** mbj 는 성 및 내 이름 ( MB [M] OHNMARY **, mb + j = ** mbj **)에서 가져 왔습니다.
내가 폐쇄적 인 친구에 의해 steemit에 소개되었을 때, 나를 소개 한 사람이 틀린 사용자 이름으로 보낸 기금이 영원히 잃어버린다고했기 때문에 나는 블록 체인에서 기금을 잃어 버리는 것을 실제로 두려워했다 ... 그래서 나는 결정했다. 누군가가 쉽게 기억할 수있는 아주 간단한 사용자 이름을 찾고 나는 @mbj라는 이름을 생각해 냈습니다.
---
사용자 이름은 그 중 하나 였고 친절한 사람이 나에게 자금을 보내야 할 때 쉽게 작은 글자 3자를 입력 할 수 있습니다. "mbj"
---
mbj입니다.
그래픽 디자이너 : UI / UX / 제품 디자인 / 일반 그래픽
나는 당신이 당신의 플랫폼이나 제품의 정체성을 만드는 것을 도울 수 있습니다.
당신이 내 일을 좋아하고 나의 봉사가 필요하다면? 저렴한 가격에 나에게 당신을 위해 디자인하게 해줘.
이메일 : mbjonatech@gmail.com
여기에서 이벤트 소식을 찾을 수 있습니다.
https://www.steemzzang.com/zzan/@floridasnail/6jgvho-zzan-event-promote-your-posting-for-free-to-get-more-zzan-tokens