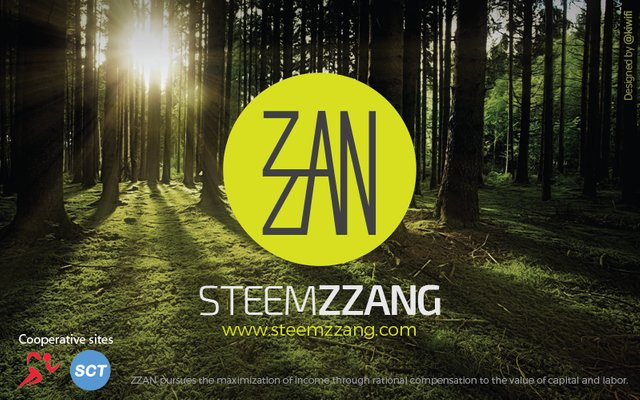 Do you know there is a@zzan.hmy account in Steemzzang?
This account is holding 750,000 ZZAN as well as 5,000 SCT with mighty force.
And Steemzzang has two more accounts like this,
Those are @zzan.adv which has 5,000 SCT and @zzan.biz which takes the lead in food market development.
In order to maximize the profits of Steemzzang users and the spread of ZZAN tokens, as well as to grow ZZAN whales that will the backbones of Steemzzang, we will support the postings showing the purchase and staking of ZZAN at Steem-Engine from now.
Also, we encourage you to actively promote your postings by burning ZZAN. It's a really good idea to promote your postings to expose as many Steemzzang users as possible. And, we believe that promoting by burning ZZAN has a positive side to be indirectly beneficial to the community, too.
However, this does not mean that you are guaranteed to get upvotes for revenue and sometime you may not be able to preserve your promotional costs and it may be loss.
So, I recommend you can try promote your posting and enjoy to have more chance to show different users.
We have ZZAN that will make you a Whale.
We also have another attractive gift, SCT for you.
This is YOURS, not anyone else's.
Your wise eyes will be on the look through the value of ZZAN.
And ZZAN will be your treasure box.