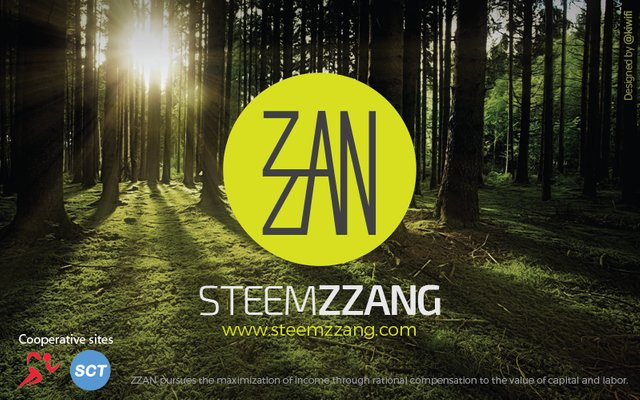 Hello, STEEMZZANG Users !
We are in the middle of summer, hope all of you keep hydrated and healthy.
Today, we would like to introduce Steemzzang's Development Team members @wonsama, @anpigon, @happyberrysboy and @robertyan.
We are pleased to announce very powerful tools they have developed and hope you can use them with convenience.
Tools already done!
Tools under development!
At present, @wonsama has been programming and finishing the tool for automatic upvoting on the postings of ZZAN users holding more than 0.1% of total ZZAN tokens. We estimates that the automatic upvoting will be implemented to the postings of ZZAN holders (> 0.1% of total ZZAN tokens) after approximately one week of testing period.
In addition, we already started the development of P.G. (Payment Gate) modules in collaboration with all STEEMZZANG Development Team members.
We are expecting that all data being collected through operating the test Mall over next three months will give a big help on future development in this area.
Again, our Administrations would like to recognize all efforts and contributions of STEEMZZANG Developement Team members,@wonsama, @anpigon, @happyberrysboy and @robertyan.
Our STEEMZZANG Administrations, Committee members and Development Team members are always striving to help ZZAN fans in sailing www.steemzzang.com free, convenient and beneficial.
Thank you for your consistent and strong support on STEENZZANG community.
original posting in Korean :
스팀짱 DEV(개발진)의 유용한 툴 개발에 따른 공지!
https://www.steemzzang.com/zzan/@zzan.admin/dev